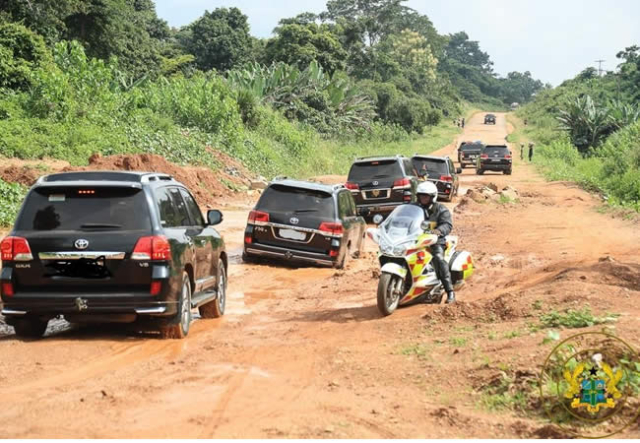 P.O Box GPO 21025
Accra
As a citizen of Ghana it is my expectation to see that successive governments, when given the mandate by the people through free and fair elections, provide human-centred social amenities for Ghanaians to enjoy the fruits of democracy and responsible and accurate governance.
Some of these amenities, we all know, include potable water, hospitals, good motorable roads etc.
My official duties necessitated that I attend an official function at Hohoe in the Volta Region recently by road, and ignorant of the state of the supposedly shortest route from Accra to Hohoe, the district capital, I had to ply the popularly touted and well-known Eastern Corridor Road.
To my amazement, the 216km road that ought to take one less than three hours to reach my destination, took almost eight (8) hours because of the terrible and unpassable nature of this strategic road.
From Kpeve, Have, Fume, Logba, Ve, Golowati, Kolomnu and through Bui, Vagbe before reaching Hohoe was a nightmare journey and a disaster for me. The lives of all citizens who ply this route are always at risk of possible accidents, etc.
As to how such a road can be allowed to deteriorate to that level, threatening human lives and goods, is mind-boggling!
Sadly, this stretch of road is reported to be the shortest route to the northern parts of the country from the south.
With my harrowing experience and vowing never to ply that road again, I wish to humbly appeal for President Nana Addo Dankwa Akufo-Addo to do all in his executive power to ensure that this stretch is well-constructed – for the benefit of road users and also to promote socio-economic development of the entire country under his Presidency as soon as possible.
I am of the firm belief that the afore-mentioned indigenes of these communities will forever be grateful to this current government if the 'Eastern Corridor Road' is fixed.
Certainly, the president should be in a hurry to construct this road, and I fully support him.
Kofi Osei
Oyarifa Estates, Accra