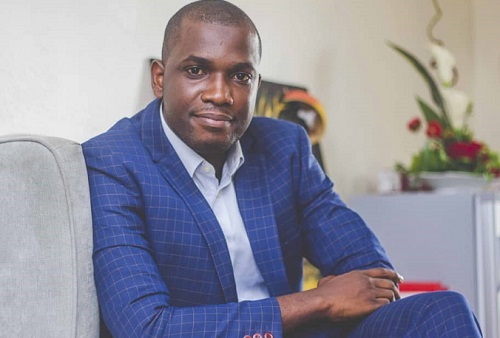 Working at a bank to some people outside is a lucrative and appealing job. Many people perceive bankers as very rich and well to do in society. This has led to calling on some bankers as Fundraising committee chairpersons, members of the finance committee, project analysts, and finance leaders of social groupings to mention few. In the midst of these positions, have we asked ourselves how the bankers themselves feel about their work?
Research by the Associated Chambers of Commerce and Industry of India indicated that working at a bank was part of the top-10 high-stressors for workers in India. Without a shadow of doubt in my mind, it will be among the top-5 in Ghana.
Another research by the Business Insider in the UK indicated that bankers in their 20s and 30s are being admitted to hospitals more frequently with cardiac conditions and heart-attacks. A more damning finding by the Business Insider also showed that a second-year analyst of a major European bank – Laura, who frequently worked late – suffered cardiac arrest and was hospitalised three times in two years. The doctor told her "if you keep working, you will die".
This is one of many examples you can cite in Ghana and other parts of the world.
I remember when I got my appointment letter to work as an account officer in one of the Nigerian banks in Ghana. I was elated and happy. I went home and broke this wonderful news to my family. You can imagine the smiles on their faces. My first day at work finally came, and I made sure I was the first person to enter the branch that day.
I was introduced to my supervisor and the other team members as the new account officer. In moments like these, you always have the urge to work and prove your worth. I met a junior colleague whose first words of encouragement, even though disheartening, proved to the last laugh truth when I was pestering for some work to do. Kafui said: "Patrick, relax oo! Else you will get tired early".
I sat back thinking about these deep words, "else you will get tired early"!!
Lo and behold, my supervisor sat me down to draw up my schedule and expectations. I was given account-opening targets for every day, week and month. I was also given deposit targets as well as forex business. Brimming with confidence, I stepped out even when the branch pool car was not available to open accounts.
As a young banker, you always have this zeal and passion. I walked in the sun for several hours and came back with four individual accounts. I can recount the number of times I had to convince people to fill out the account-opening forms. Even when they did not want to open an account, I had to find 'ways and means' to convince them.
My supervisor was impressed and encouraged me to do more. This exercise became the order of the day. Roaming throughout the whole vicinity, going to church with account-opening forms, opening bank accounts for all my family members, etc. This was just an aspect of the task. Then came the bigger task of convincing friends and prospective customers to bring in their deposits. I must say that, when your brand is good and solid, convincing customers for deposits is relatively easier as against a new or struggling bank. I sometimes had to chase customers even at dawn to pick up deposits.
Calling customers throughout the day in pursuit of deposit and transactions, with time, you will exhaust all your "pipelines" – i.e. friends and customers that you already knew. The moment you exhaust this line, then the trouble begins.
You now have to locate hubs where you can pitch sales camps for businesses. The funny aspect of this pitch is that while you wait to meet the client, other bank officials also join you in the waiting line. The last person who moves from the client's office before you enter will also be an official from another bank. This is banking stress!
You begin to ask yourself what new thing you have to sell to this customer. 21st-century bank customers have varieties. They have options to choose from, and as such are very tactful and meticulous. In their moment of decision on whether to accept your business proposal or not, your targets at the bank will be increasing.
You have no luxury of time! After some time, the pressure of meeting your month on month target will start affecting your family life and relationships. You become so focused on work, sometimes to the detriment of your relationships. You easily become angry at the least provocation. You begin to lose weight and having severe headaches. Your boss has to put that pressure on you because he is also under similar if not higher versions of pressure. Junior level bankers are the most worried of all the ranks.
When the pressure descends from the top to you, there is no other avenue to transfer your pressure. So, you will suddenly find them tendering in their resignation even when they have no other work options. In the midst of these account-opening, transactional and deposit targets are the operational and regulatory concerns. Any oversight by bankers can lead to financial and reputational losses.
You have to do proper KYC (Know Your Customer) with new and existing customers. Should anything untoward happen on an account that you opened, you will be called to explain what you know about the customer – where they stay, where they work etc. No wonder many bankers have short memories now! You are required to remember and file every detail about all your clients.
I remember at a point in time managing over 3,000 customers at the branch! You can imagine the number of times I had to make calls or answer them. These customers need information and action from you and will not mind calling you at every opportunity. Then comes another monster called MPR (Monthly Performance Review): an event that happens at least once a month. It offers Management an opportunity to know how each team and branch fared in the month under review.
Many bankers have resigned right after MPR. Others have been rushed to hospital days before MPRs. But can we fault management? Can we fault the shareholders? Can we even fault the customers?
Obviously, NO!
Imagine the banking crisis that happened last year: while customers were thinking about their deposits at the defunct banks, the workers were also thinking about their source of livelihood! The banker is therefore not immune from external and internal pressures.
One of the dangerous external pressures in recent times is cyber fraud. Fraudsters cloning customer's signatures, cheques, payment orders, email transactions etc. Even when you process these transactions genuinely but they turn out to be fraudulent, the legal team will read out a long list of regulations with the conclusion "You ought to have known"!
So, my little piece of advice to all bankers today is to work hard to achieve all your results. However, remember your health is equally as important as your wealth.
Visit the hospital at least once a month to check your heart and blood pressure.
Engage in vigorous exercises every weekend to burn the fat accumulated within the week.
Do not be scared of starting your own business. From my little research, more than 70% of bankers have successfully started their own businesses!
Lastly, bow out when the clapping is loud!!!
Patrick Baah Abankwa is a chartered banker with over 5-years' experience in mainstream banking, having worked in various capacities. He is currently in the Branch Manager Position of his institution.
Patrick is the originator of the daily epistle dubbed "Savings Tip of the Day", which has been running for over a year on WhatsApp and Facebook.
Patrick has also been teaching on the Topics Savings, Investment and Financial Independence for over 2 years, and is a research fellow for ILAPI Ghana. He runs a financial channel on Youtube by name "Patrick TV Gh" and has appeared a couple of times on the business segment of TV3 News 360.
Patrick is into youth facilitation and counselling. He can be contacted via baasco2006@gmail.com and or 0243984492.
Follow Patrick on the various platforms for more education:
Facebook: www.facebook.com/PatrickTVGh/
Instagram: @PatrickTVGH