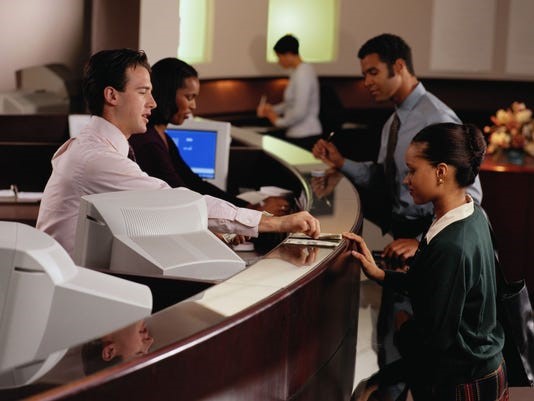 "It is not the strongest of the species that survives, nor the most intelligent that survives. It is the one that is the most adaptable to change"
Charles Darwin | English Naturalist and Geologist
Dear readers, my recent skirmishes into researching about the Fourth Revolution is leading me into new areas I never imagined could happen in the banking world. The opportunity to train Front liners of Apex Bank last week, on behalf of the Chartered Institute of Bankers (CIB), was a welcome opportunity to share some of my thoughts with the participants. It was the smallest training group I have ever encountered, but it ended as one of my best experiences in training. That is why it is sometimes said that small is beautiful.
They were very interactive as I turned the two-day 'training environment' into a platform for mutual sharing of experiences, story-telling, mentoring as well as personal development in addition to the technical skills they needed to upgrade in performing their routine functions at the bank.
The videos, role-plays and group exercises were very memorable. The digital banking scene and, most importantly, the speed at which artificial intelligence is approaching fast with a possibility of usurping their main functions in the bank has stirred them to up their game to be more relevant!
It was an insightful session for them, as they now realise that excellent service delivery is the only competitive edge left. Kudos to the Apex Bank Management and CIB for this intervention. They came from the various regions and I plan to conduct my own virtual mystery shopping on them. Please don't tell them, Ha. Ha, ha!
I am therefore dedicating this article to Front-line staff in the banking industry of Ghana. It is a wake-up call for everyone else in the industry. I received several reactions to my recent series on how banks are preparing for the digital revolution, and I hope the discussions are continued in boardrooms.
The Shrinking Number of Front-liners in the Branch
Many customers have been complaining about the reduced number of teller counters or enclosures in banks. Of course, many banks were built before the introduction of ATMs, Internet banking, mobile apps etc.  Banking halls are virtually empty, or have a few people conducting physical interactions/transactions.
A bank teller is a member of a bank's staff who deals directly with the public and handles routine banking transactions like deposits, withdrawals, and so forth. For many people, bank tellers are iconic figures since they represent the face of the bank to the public. Employment in this profession is actually shrinking, because most bank customers are turning to Automated Teller Machines (ATMs) and digital banking, since they find these services more convenient.
A bank teller also usually promotes services offered by the bank, and if a customer expresses interest in these services, the teller refers him or her to another bank employee who specialises in those offerings.
Looking at these functions, we can all see that the introduction of ATMs, digital banking and mobile banking has substituted those functions of the teller. A customer recently told me: "Cross-selling is always available online with a click on a bank's website. It is even better-explained and detailed enough that I can easily take a decision on which product is suitable, instead of being pressurised by a Personal Banker or Relationship Officer".
Who or What is taking the place of the Front-liners?
The modern branch front-liner is now called the Universal Banker. In 2010, after the financial downturn in America, the position of universal banker evolved in America. A universal banker is described as a bank employee who is also on the platform – in the branch desk area where more in-depth conversations take place. The American Bankers Association started offering a universal banker certificate in 2013, after a series of courses. The evolution means the separation between tellers and platform workers is quickly fading. The universal banker takes away the divide between platform and teller by playing a hybrid role
The Role of technology
Since technology started enabling bank customers to tap their smartphone screens to transfer money between accounts or deposit cheques, the functions that used to require walking into a branch and talking with a front-liner have gone. Mobile banking also enables transfer of funds without a bank account. However, it is only failure of the systems that would require some customers to walk into a banking hall…even the digital-savvy Millennials.
Customers who frequently visit a teller had tried to complete their banking transaction elsewhere — online or through mobile or a call centre — before going to a teller. Bank of America, for example, stationed 'digital ambassadors' at bank branches who help customers specifically with digital banking questions. These ambassadors walk around with smartphones and tablets, and demonstrate digital options to customers such as remote cheque deposits.
The recent creation of digital branches by some banks in Ghana is a step in the right direction to satisfy those who are too busy for human interaction. Thinking of it, I enter banking halls maybe once in three months for a cheque book, or new card. Once I can speak to a person for my enquiries online, I am okay. Once in a while I miss my bankers, and so walk in to say "hello".
Moving Toward Artificial Intelligence
As banks adapt to customers' changing needs, they're employing artificial intelligence to help deliver some of the customer service that tellers traditionally provided. Bank of America, for example, is among the companies using cutting-edge technologies like banking chat-bots — conversational assistants powered by artificial intelligence and predictive analytics that can answer basic banking questions like "What is my account balance?" or highlight spending patterns via text.
Wells Fargo, in February, announced a major push for AI-focused personalised customer service that would, for example, send customers text messages alerting them that they don't have enough in their account to cover an upcoming car payment. Despite all this, AI cannot completely replace the personal touch of a human being or, better still, a human banker.
All is not Lost – Front-liners still have a vital role
From customer retention to the customer experience, the teller can be the differentiator between a physical branch and an online bank. No position in the bank sees more customers than a bank teller. Moreover, consumers want personalised help, even in the online age.
These days, technology can help a bank teller determine what conversation might be the best one to have with a particular customer. This customised advice can be a more useful conversation for both the customer and the bank. It can be argued that the teller is still very relevant.
Despite the introduction of digital branches and robots, customers at a point need to be referred to a human banker. In the case of HSBC, Pepper the finance robot was created in 2019 – standing at 4 feet tall, shiny white with a lemon-shaped head, large eyes that light up blue, and a tablet attached to its chest.
Instead of replacing tellers, the robot's job is to lure pedestrians into HSBC's flagship branch on Manhattan's Fifth Avenue, then pose for selfies, field basic questions and direct customers who need real help to the right human. "Pepper's job is to bring you information about basic services offered by the bank, so the bank's human employees will have more time for deeper, more high-value customer engagements," a bank official said in a recent news release.
Pepper is friendly and social, says Jeremy Balkin, Head of Innovation at HSBC Bank USA. "It can show customers 'how-to' videos on its tablet. It can teach customers how to use the bank's ATM machine or download its smartphone app. It can send links to your device to help you apply for a credit card or open an account". Interesting.
Finally let us look at the case in China. Since 2018, Xiao Long, the latest employee at the Jiujiang Road branch of the China Construction Bank, is never late for work. "Welcome to China Construction Bank," she chirps to customers arriving at the Shanghai branch, flashing her white teeth. "What can I help you with today?"
Xiao Long, or 'Little Dragon', is not your typical employee – she's a robot at China's first fully automated, human-free bank branch.
As guardian of the bank, she talks to customers, takes bank cards and checks accounts (she comes complete with a PIN pad) and can answer basic questions. After a quick initial chat with Xiao Long, customers pass through electronic gates where their faces and ID cards are scanned. On future visits, facial recognition alone is enough to open the gates and call up customer information.
Inside, automated teller machines help with services such as account opening, money transfer and foreign exchange. A second robot waits inside the barriers, and there is a VR room and video-link should customers want to talk to a mortal."                                               Source: The Guardian newspaper.
Striking a balance
Findings are coming out that customers want to find answers without assistance – until they can't and immediately want help from a qualified banker. There's high tolerance for self-service until it fails, and then there's no tolerance
Branches and tellers aren't going away entirely. Instead, as customers turn to mobile phones for routine financial services, tellers need to be upgraded – taught to pitch loans, guide local techno-phobic customers and offer technical support. It is time for front-liners to harness several skills that enable them to be identified more as universal bankers. There are still great times ahead.
ABOUT THE AUTHOR
Alberta Quarcoopome is a Fellow of the Institute of Bankers, and CEO of ALKAN Business Consult Ltd. She is the Author of two books: "The 21st Century Bank Teller: A Strategic Partner" and "My Front Desk Experience: A Young Banker's Story". She uses her experience and practical case studies for training young bankers in operational risk management, sales, customer service, banking operations ethics and fraud.
CONTACT
Website www.alkanbiz.com
Email:
alberta@alkanbiz.com  or albique@yahoo.com
Tel: +233-0244333051/+233-0244611343