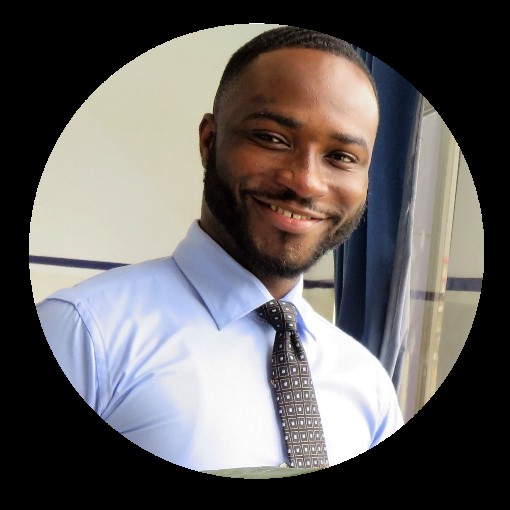 The banking industry has been completely taken-over by technology, bringing the dilemma of 'staying in line' or 'staying online'. Future banking will be driven by analytics and improved data visualization, which will be used to predict customer lifestyle and suggest tailor-made banking solutions.
Digitalisation vs Digitisation
Digitalisation is the use of digital technologies to change a business model and provide new revenue and value-producing opportunities. In other words, it is the process of moving to a digital business.
Digitisationmeans process of converting data or information into digital format.
The story of digitisation cannot be told without Artificial Intelligence, which has proven to be an effective way of automation in the industry. For example, AI is able to handle regulatory processes like AML and KYC as well as design exclusive products for the various customer segments.
KYC and Account Opening
The service delivery implication is that customers will feel comfortable and delighted to bank with their banks at any time. This will mean goodbye to tedious account-opening processes and onboarding steps.
Ghanaian banks go through the stress of completing headache-inducing account-opening forms, and even draw diagrammatic paths to locate their customers' homes while sitting at the branch or wherever the account is being opened. They have fail to leverage on already-existing tools like Google GPS and Ghana Post GPS. We cannot compete with Artificial Intelligence. Exponential Algorithms, Block-Chain Technologies and Artificial Intelligence are already available and making life easier and better, especially in banking – from account-opening to advisory services.
The future of branches
Banks will go virtual with less than 20 percent physical locations. The few physical branches will have zero staff or a maximum of two staff to provide advisory services. Banking services and products will be more customer-centred, with extra emphasis on convenience. This is possible through improved data visualisation and analytics.
75 percent of millennials would prefer to see their dentist than visit a branch and hear about regulatory requirements, because visiting a bank hurts more than seeing the dentist.
The future of banks will have a facial recognition feature that welcomes users immediately they enter any digital branch. A personalised message will be sent to your phone for you to appreciate how personalised your bank can be. ATMs will be interoperable for all banks, with variety of financial services including Augmented Reality (AR). Augmented Reality will be used to schedule appointments between a customer and branch manager or relationship manager, whereby financial advice can be given in real-time irrespective of the customer's location.
At the moment, Google has a voice-search functionality in most phones; banks will leverage on this technology to introduce a talk-transfer – whereby you only have to mention the name of a person to receive transferred money and how much should be transferred; and by using pin-codes, facial recognition, thumb-print or other biometric functionalities of your phone, you can authenticate transactions.
Most bank apps will advise on customer spending once you scan the item you want to buy, and suggest alternatives. The future of banking will be more convenient for the customer: it will be a moment of endless keys.
Some long-established foreign banks in Ghana have piloted a full digital branch. 'Breeze@EastLegon' (BEL) is a first-ever 'next generation' digital branch in Ghana – with no physical cash management or tellers – launched in October 2013 by StanChart.
The millennial is not lazy, but rather creative. The millennial wants convenience and not confusion. They get annoyed when they're forced by a bank's policies and processes to use non-digital channels for everyday banking business. Traditional banks cannot rely on balance enquiry and disbursing loans only. Balance enquiry to loan application can be done conveniently by the customer anywhere, anytime.
In Ghana, branches are core and e-banking services are termed as alternative channels. The bank of 2030 will make branches alternative channels, and digital platforms the core.
Fintech and Techfin
There will be an innovative use of technology in the design and delivery of financial services. One of which will be Fintech, and the other Techfin. "There are two big opportunities in the future financial industry. One is online banking, where all the financial institutions go online; the other is Internet finance, which is purely led by outsiders." – Jack Ma
Fintech is how companies/banks provide a cheaper and faster service with technology (they are the faster horses) – e.g. Slidepay, Paypal, UMB speed app, and Zeepay.
Techfin is how tech companies provide commerce, trade and convenient financial services by leveraging on already established infrastructure (they are the airplanes) – e.g. WhatsApp, WeChat, Amazon, Google, Telcoms (MoMo).
Most people know Fintech and how they can be game-changers in financial delivery to both the banked and non-banked population, neglecting TechFin and how they will smash banks through trade and commerce by leveraging on the elite and businessmen. The good news is that the regulatory requirements of some countries ensure that both Techfin's and Fintech's monies sit with a bank. Sadly, they also decide which bank holds their virtual cash. This thus disadvantages young banks.
E-commerce is now choosing the part of bank it wants – the most profitable part. Fintech controls the front end and interactive part of banking, which is of course the most profitable part, leaving the boring part to bankers.
IT and bank relationships
Today, banks see IT providers as service providers:
In the next five years, IT and digital technology will not be for efficiency but rather for business growth.
Digital tools will not be seen as a cost to control but rather as an investment to manage.
The future will not address digital personnel as experts or specialists, but as business problem-solvers.
Today's banks see IT as separable from business, but banks in 2030 will see IT and Digital tools as inseparable.
In 2017, The Bank of Nigeria licenced its first fully-digital bank without a physical location. ALAT by WEMA is a fully-digital bank in Nigeria, designed to help you save more. Open a savings account in five minutes and have your debit card delivered to you. 'No long talks'.
The local competition
An indigenous bank in Ghana has galloped ahead of its Ghanaian competitors with a fully automated operations department; a department that previously held over 20 staff. This has led to a complete shutdown of their operations department and part of their Treasury department, which allowed for re-assignment of staff roles – mostly into sales and IT.
This bank has changed its strategies from generating CASA (Current Account and Savings Account) to transactional activities and complex financial transactions like government bonds. Staff financial targets are measured based on transactional activities a customer performs. Staff of this bank have the option of bringing CASA or increase clients' transactional activities, or doing both.
The banking industry's will be more exciting and satisfying only if banks leverage on the power of customer insight, advanced analytics and digital technology to provide services which help today's tech-savvy customers manage their finances and better-manage their daily lives.
Next week we will focus on the challenges and opportunities of digital transformation (the 4Ps).
>>>McRoyal Enoch Mensah is a Digital Marketing Specialist at OmniBank. He holds an MBA in Petroleum Accounting and Finance and BSc Computing-With-Accounting. For feedback and suggestions contact McRoyal on 0249 602 603 (mcroyalenoch@gmail.com)