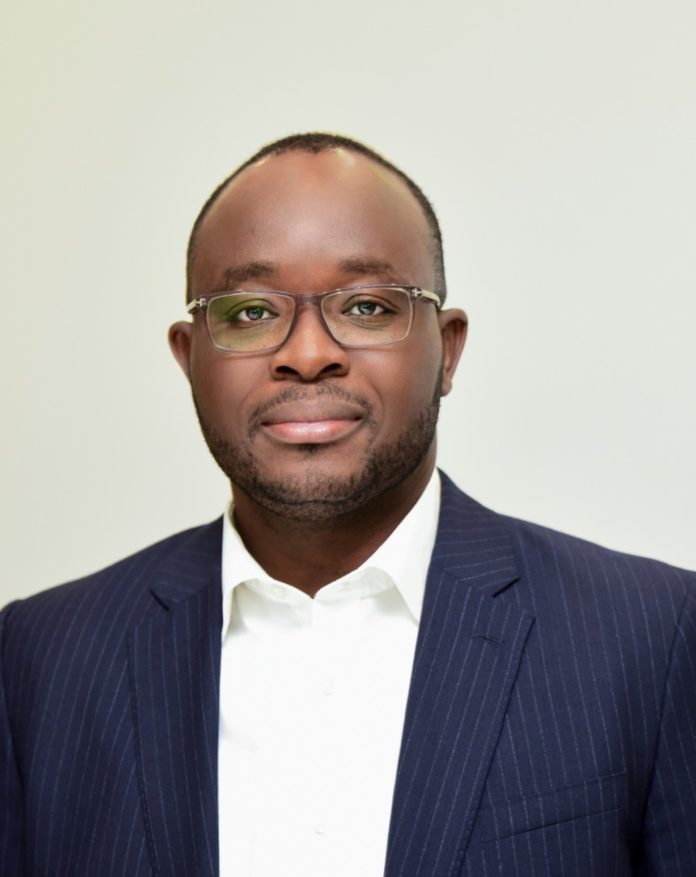 For more than 120 years, Standard Chartered Bank has been one of the leading organisations in the economic transformation of the Ghanaian economy. Being Ghana's premier bank, Standard Chartered has been at the fore front of financial market development supporting diverse sectors of the economy. Not many businesses or brands can boast of such longevity and its commitment to the socio-economic development of the nation which underscores its brand promise of 'Here for good'.
In an exclusive interview with Xorse Godzi, the Bank's Country Head of Commercial Banking, he explained that Standard Chartered supports their clients to drive economic activity and wealth creation in diverse sectors of the economy. "We have been here for more than 120 years and are listed on the Ghana Stock Exchange.  This means, we have local investors and shareholders who benefit from our success".
Transformation projects and 1D1F
Operating in this country for over 12 decades, the bank effectively and efficiently directs short- and long-term liquidity to finance key economic activities in manufacturing, trade, agribusiness and the growing oil and gas sector. One of those that it continues to extend it's support to is the annual Ghana Cocoa Board International Syndicated Trade Finance facility.
The Bank, Mr. Godzi noted, has extended support to the government's flagship industrialisation initiative, One District, One Factory (1D1F) and is looking to do more. Currently, it has extended more than US$50million to several projects in manufacturing which are creating jobs and reducing the country's import bill (these companies used to import what they are now producing locally). Speaking about the Bank's appetite for lending Xorse said "Import substitution through local production and industrialisation is the engine of growth for developing economies like Ghana. Our appetite for the country is quite substantial and is defined by the opportunities available and we have always supported transactions and clients demonstrating real business growth."
He noted that the Bank is in discussions with other entities pursuing 1D1F agenda and other economically viable projects.
Standard Chartered Bank Ghana Limited has solutions to meet the requirements of locally owned businesses including SMEs, businesses operating beyond the shores of Ghana [these companies produce for Ghana and export to West Africa and Africa] and large local and foreign businesses operating in Ghana and looking forward to expanding beyond the shores of Ghana.
The Bank offers solutions in trade finance, risk management, corporate finance and cash management solutions. Additionally, the bank provides convenient digital banking platforms to their clients.  With the Bank's online banking platform, Straight-to-bank(S2B), Clients have access to a broad range of working capital capabilities, enhanced security and controls, global coverage and user-friendly interface. Beyond the basic role of financial intermediation, Standard Chartered engages clients through thought leadership on issues such as cyber security, anti-money laundering and fraud awareness.
Sustainable financing
Being part of Standard Chartered Bank Group with extensive footprints in Africa, Middle East and Asia, the bank, Mr. Godzi noted, is aware of the environmental impact of its financing decisions. "Standard Chartered has had a long commitment to Sustainable Finance. Our approach brings together two themes. First, we believe in the critical importance of being a responsible institution through managing the potential negative impact that our activities could have through strong environmental, social and governance risk filters.  Second, we also believe in the power that finance can have to catalyse a positive impact on our communities and the environment. Our dedicated Sustainable Finance team bring together our experience and expertise in managing environmental, social and governance risk as well as spotting opportunities and structuring solutions to drive positive impact financing.
"We make our lending decisions based on how sustainable a client's businesses and activities are. We are able to provide advice, structure solutions and direct financing that is competitive," he added.