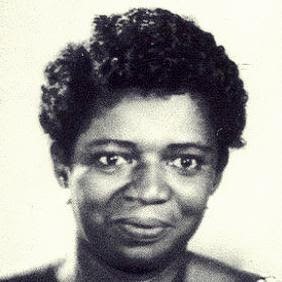 In my intrinsic desire to grab your attention, I chose a title that may prey on your increasingly discerning appreciation of International Women's Day. While the occasional crease of flesh between your eyes or mild tug at the corner of your lips is foreseeable, do remain calm as I shake the legs of this table a little over the next three weeks.
Hands down, the strong circulation of revolutionary winds against the somewhat weak socio-economic pillars around us women is not indicative of a new world order. They have been here for decades! Today, despite my joy and happiness in seeing how broadly IWD is celebrated, I choose to defy my own urge to throw a block party.
I have opted to rip off the protective but aged band-aid whose firmly lodged coverage has somehow developed a counter-effect on our progress. What lies beneath this old swathe must be quickly treated with the careful machinery of compassion, skill, proper planning, and purposeful focus. I intend to contribute to this process.
She did it first…
Over the next few weeks, I will take you on a journey whose very existence guides the growth of my commitment to a deeply-rooted personal call to stand up, be vocal, and be counted while joining a march that amplifies the African Woman's voice. This pursuit is however weak and fairly hypocritical without an ode to the women I call my foremothers – whose blood, sweat and tears form an integral part of the foundation on which the pantheon of Women Empowerment stands.
Madam Hannah Cudjoe was a strong crusader in the pursuit of Ghana's Independence. In the days of the 1948 riot, when the 'Big Six' were arrested she mobilised a mammoth gathering of 'Gold Coasters' from all walks of life and led them to petition the 'colonial masters' for release of the Big Six.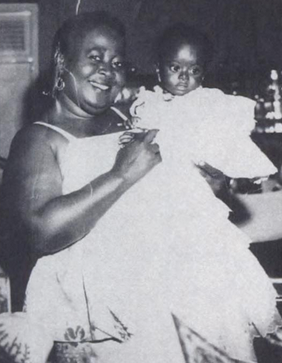 Mabel Dove Danquah was a Gold Coast-born journalist, political activist and creative writer – and was one of the earliest women in West Africa to work in this field. Madam Danquah became the first woman to be elected a member of any African legislative assembly.
Madam Susanna Alhassan was an author and politician who was the first woman to hold a Cabinet portfolio and the first female to be appointed minister. She also served as the Member of Parliament for a constituency in the Northern Region at the time.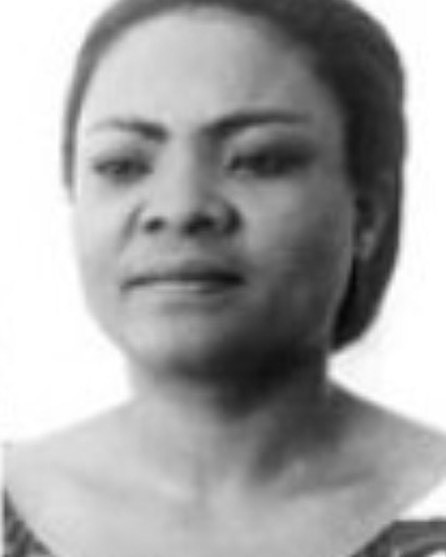 When I think of the sometimes high and almost insurmountable walls to social progress that face our Women and Girls today, I can only imagine what it meant to be bold and resilient at that time. Please let us applaud them!
A national assignment
International Women's Day is far from the warped notion in certain corners that it is an exclusive celebration specially designed to highlight the achievements of Powerful and Influential Women. Yes, undoubtedly, women's empowerment is trending and we do have a few milestones to be proud of.
However, in some cases – though wonderful, great, extensive and powerful – in my mind I fear that we sometimes miss the key elements; and thanks to the guidance of UN Women, Women's Day is a day set aside for women to prioritise the areas concerning them, poke at issues that must be immediately acknowledged and dealt with, and finally bring into sharp focus the blurred social lines drawn around advancement in their quest for gender parity.
In my national assignment as a women's and girls' advocate, the statistics I see and use for work consistently challenge the citizen in me to do more! For example, there is grave importance for gender diversity in Science, Technology, Engineering and Mathematics (STEM), as it has a large role in accelerating achievement of the Sustainable Development Goals (SDGs) – in the same breath, however, why does gender stereotyping still exist whereby girls are made to believe they cannot study STEM, basically because of the established unfriendly and gender-insensitive teaching methodologies?
Defilement remains a painful and unmissable headline in our dailies, and the increasing number of little girls featuring as 'currency exchange' in child-marriages is sickening. My national assignment is to find and use every opportunity made available to me for highlighting some of these daunting issues, in the hope that I can entice more constituents to join the new era of this revolutionary march.
An expensive free dream
If we could see into the future, our attitudes on so many levels would be completely different. As a little girl, I remember planning my future – "I will be everything I have ever dreamed of being and no one can stop me" I imagined. I soon realised how free the dream was and still is. In our world, however, some women simply cannot afford to dream for fear that it may never come true.
Hope hangs very loosely and their minds are a natural habitat for fear of failure. Too often, we use the 'Future is Bright' slogan so loosely without taking into consideration all the possible barricades, hurdles and challenges we will encounter as we prepare ourselves for our future.
Agreed, the life of anyone – male or female – is anything but normal. The life of a Woman or Girl, is anything but a cool, calm and easy stroll in the park. But what if we could arm our Women and Girls with proof that their dreams can come true? What if we could show them why their voices are important? What if national policies could back our fight? Most importantly, what if we were given a fair chance to live our powerful dreams to help change the world?
Maybe it is time for each of us to reset the start button – allow the bold to voice their concerns, allow the fighters to push the agenda freely, and allow the beneficiaries of this fight, the Women, to grow freely with clearly-defined optimism. Our dire need as a nation and a continent is to upgrade our collective socio-economic development…let us strengthen our resolve to achieve Gender Equality together, lest we be too weakened by a losing domestic battle to stand against the global winds of change.
>>>The author is an award-winning media mastermind armed with a rich and powerful appreciation for Africa, its legacy, stories, heritage and promise. Over the last decade, she has placed particular emphasis on honing her skills and executing her prowess in the areas of television, radio, print and social media, with special emphasis on gender equality, girls' education and entrepreneurship.