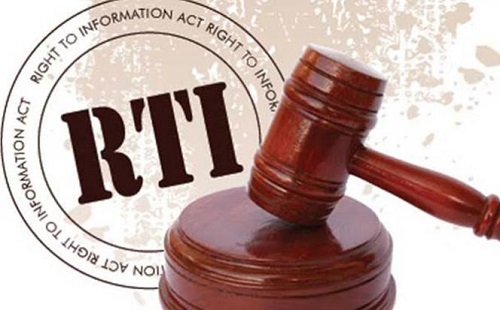 Ghana has joined the comity of nations, at least the very few countries in Africa, to sign the Right to Information bill into law.
On Tuesday, May 21, 2019, President Nana Addo Dankwa Akufo-Addo appended his signature to the Right to Information Act, which was passed by Parliament a few weeks ago. The bill and the Act came into effect after 17 years of gathering dust at the various Parliamentary and Executive stages. The RTI bill was first drafted in 1999, reviewed in 2003, 2005 and 2007, but was only presented to Parliament in 2010. After 2010 the process became enmeshed in Parliamentary legalities and executive maneuvering – until May 21, 2019 when the bill became a full-blown Law.
The RTI Law seeks to give meaning to Article 21 (1) (f) of the 1992 constitution of Ghana, which states that "All persons shall have the right to information, subject to such qualifications and laws as are necessary for a democratic society".
The Law provides for operationalisation of the constitutional right to information held by the public (the media, CSOs etc.) and some private institutions (think-tanks, research institutions etc.), subject to exemptions that are necessary and consistent with the protection of public interest in a democratic society. It also seeks to foster a culture of transparency and accountability in public affairs geared toward safeguarding the public interest.
Advocacy
Rarely have I witnessed such intense civil society and mass media activism around any government policy other than the RTI. This buttresses the fact that media and CSO agenda-setting can be potent in compelling duty-bearers to act on issues of development and democratisation, or in the public interest. It must also be emphasised that it takes a listening government to yield to CSO and media advocacy, as well as public opinion.
President Nana Addo Dankwa Akofu-Addo and his government thus go into history as the president and government under the 4th Republic that laid the foundation for an open society by passing the Law.  As Attorney General under the Kuffour Administration, the current president is also credited with playing a lead role that led to repealing some aspects of the Criminal Code, 1960, which criminalised free speech and Freedom of Expression. Credit should also go the seventh Parliament for its "courage, sense of responsibility and commitment to good governance in passing this piece of legislation" according to the president.
Impact on citizens  
Development theory suggests that the basic object of the Right to Information Act is to empower the citizens, promote transparency and accountability in the working of government. Access to information can also contain corruption, and make democracy work practically for the people. It goes without saying that an informed citizen is better equipped to keep the necessary vigil on duty-bearers.
The Right to Information or Freedom of Information empowers people for the enjoyment of all recognised rights and to claim other rights. Most importantly, it also makes public agencies accountable and transparent. Thus, the right to information plays a crucial role in establishing open and democratic governance. In many jurisdictions, it plays an important role to expose a wide range of government misconduct and waste; along with threats to the public's health and safety. This explains why RTI has gained so much international prominence.
International framework
Over the past few years, the right to information has gained increasing prominence in the human rights and democratic discourse. As more and more countries have embraced democratic norms and adopted commitments to more open, responsive government, so too has there been an increase in the passage of laws which have entrenched a legal right to access information from governments – and even from private bodies in certain specified circumstances. Different terminologies have been used – freedom of information, access to information, the right to know – but fundamentally, the concept remains the same. At the heart of the right to information are two fundamental concepts:
a/ The right of the public to request access to information and the corresponding duty on government to meet the request, unless specific, defined exemptions apply. In 1998, the UN Special Rapporteur on the Freedom of Expression stated unequivocally that the right to seek, receive and impart information enshrined in Article 19 of the Universal Declaration of Human Rights (UDHR) imposes a positive obligation on States to ensure access to information; particularly, the information held by government in all types of storage and retrieval systems.
b/ Secondly, in 1999 the Commonwealth also adopted the Commonwealth Freedom of Information Principles, which recognises the right of access to information as a human right – whose benefits include the facilitation of public participation in public affairs, enhancing the accountability of government, providing a powerful aid in the fight against corruption, as well as being a key livelihood and development issue.
Democracy and development
It has been well-documented in well-functioning democracies that access to public information is a requisite for the effective functioning of democracy, greater transparency, and good governance. It is also a vital tool for promoting a representative and participatory democratic system; when the citizenry exercises its constitutional rights – inter alia, the rights to political participation, the vote, education, and association – by means of broad freedom of expression and free access to information.
It has been recognised that meaningful, substantive democracy is founded on the notion of an informed public that is able to participate thoughtfully in its own governance. In this context, governments (such as Ghana's) committed to participatory and representative democracy have embraced the right to information as a practical mechanism for facilitating the meaningful engagement of their constituents in the activities of government.
At a more basic level, without information, representative democracy is undermined because the public has insufficient information on which to base the exercise of their vote. Voters thus depend on tribal and clan sentiments; succumb to threats of violence and civil war; blackmail; religious or class affiliations; propaganda and selling of votes as the basis for their choice, instead of choosing their parliamentary representatives based on the strength of their policies or their past experience.
In fact, in adopting the UDHR, the Commonwealth (Ghana inclusive) declared that the right of access to information held by public authorities is a fundamental human right, which should be given effect at the national level through comprehensive legislation (for example, Freedom of Information Laws) based on the principle of maximum disclosure (UN Special Rapporteur on Freedom of Expression, 2004).
Bureaucracy
Apart from elections, access to information is vital to ensuring the public can engage with their representatives and government agencies regularly. This enables the public to be active players in the development process; especially in interventions for which they are the intended beneficiaries. Development literature indicates that when people are actively involved in the change process, they will more readily lead their own change.
Good access laws have also been effective in providing a useful oversight and participation mechanism for non-Cabinet parliamentarians and government watchdogs – like the Commission on Human Rights and Administrative Justice (CHRAJ) and other Constitutional bodies, which are sometimes left out of key policy and budget processes.
Without doubt, democracy and national stability are also enhanced by policies of openness which engender greater public trust in elected representatives. Further, without the support and trust of the people, government will more likely face resistance to proposed policies and programmes, and consequent implementation constraints.
Moreover, conflict and civil disobedience are the likely outcomes when government secrecy intensifies perceptions of favouritisim and/or exclusion. Convesely, open systems that encourage communication and give people the ability to personally scrutinise government decision-making processes reduce citizens' feelings of powerlessness, and weaken perceptions of exclusion. It can also lead to perceptions of marginalisation from opportunity, or unfair advantage of one group over another. Undoubtedly, the right to information effectively reduces the distance between government and the people and combats feelings of alienation.
Tackling Corruption
President Akufo-Addo said at the signing ceremony that, when actualised, a right to information regime can be a potent tool for preventing corruption. I couldn't agree more.  It is better to prevent corruption than conniving and allowing it to fester, only to put the burden of prosecuting corruption on an individual like Mr. Martin Amidu or the Attorney General.
As stated earlier, access to information is a key mechanism for ensuring transparency and is a proven anti-corruption tool. The World Bank estimates that corruption can reduce a country's growth rate by 0.5 to 1.0 percentage points per year. The harmful effects of corruption (as we witnessed in the recent past) are especially severe on the poor, who are hardest hit by economic decline.
The poor mostly depend on the provision of public services, and are least capable of paying the extra costs associated with bribery, fraud and the misappropriation of economic privileges. In this context, the right to information has proven to be an effective antidote to corruption – equipping parliamentarians, anti-corruption bodies (such as CHRAJ and CSOs) and the public with a tool to break down the walls of secrecy that shield corrupt officials.
Equitable Economics
Finally, economic growth, equitable and inclusive development are enhanced and deepened by the right to information. As many experts agree, free information is crucial to the development of a modern economy capable of engaging in the globalised international marketplace, while still fostering pro-poor economic growth.
It is for this reason that some of the International Financial and Trade Institutions, such as the World Bank and IMF, have repeatedly endorsed the importance of transparency and accountability; and have included the implementation of effective right to information legislation in country strategies as a key practical mechanism for promoting transparency.
It must be emphasised that open and free access to information is vital in ensuring equitable economic development. It a near universal truth that the poor have, too often, been excluded from participating in the management of their own economies, and from accessing the benefits of economic development. In this context, the right to information is an important tool that can be used to ensure markets and public services work for people rather than corporations, the ruling class and their political cronies.
At the high policy end, parliamentarians and the public can exercise their right to access information to obtain documents on trade and economic policy, dubious contacts, under- and over-invoicing, and dark procurement practices. At the other end of the spectrum, people can use their right to obtain information such as tax, wage and occupation; health, education and safety entitlements and compliance. So, the right to information is not just for the media, it is more for the ordinary Ghanaian – in as much as we can use it as a tool to question and contest the actions of government and its agencies. Next week, I will focus on the Right to Information Law and the public sphere.
References
Commonwealth Human rights initiative (2005) "The right to information: strengthening democracy and development".
UNDHR (1948) Information as a Human Right.
(***The writer is a Development and Communications Management Specialist, and a Social Justice Advocate.  All views expressed in this article are my personal views and do not represent those of any organisation(s). (Email: safoamos@gmail.com. Mobile: 0202642504 0243327586/0264327586)