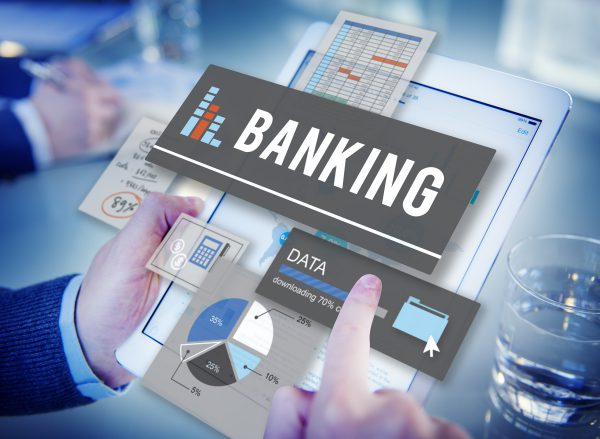 Retail Banking! Call it banking services designed for the mass market of customers with a wide range of backgrounds, preferences or expectations. Banking services and products for customers in the mass market are usually provided at the traditional brick and mortar branches closer to them, but the trends have been changing with the advent of technology.
Capgemini, consulting and a multicultural company based in France with over 200,000 team members in more than 40 countries including South Africa and Morocco in its Financial Services Analysis has identified 10 (ten) top emerging trends in retail banking in present times. The recent findings are meant to provide helpful information to players and top decision-makers in the banking industry far or near in their strategic decisions to survive in the competitive retail banking space. The findings presented in its 25-page report highlighted ten (10) top trends, their backgrounds, key drivers, trend overviews and their respective implications on the banking industry across the world.
The trends
The report identified that BigTechs such as Google, Amazon, Ant Financial, Apple, Tencent are entering the banking space and therefore, pose a threat to existing banking business. Thus, it revealed that the BigTechs may not be launching their own banks but they are well positioned to take away chunks of business from established banks through their services.
The second trend focuses on open banking and how it is gaining momentum in the banking industry and the roles of APIs (Application Programming Interface) as the enabler between banks and Fintechs (Financial Technology Companies) to promote open banking. With APIs (Application Programming Interface), open banking allows secure and real-time data sharing among banks and Fintechs or third-parties to enable customers and businesses to effectively manage their funds with the institutions.
The third trend highlights the accelerated path of banks towards cloud solutions. "The need for innovation for innovation along with agile and efficient products and services delivery has encouraged an update of cloud in the banking industry." The report identified the views of C-suite executives on cloud solutions. Regarding some gains, cloud solutions improved organisational agility by (88%), and revenue up, cost down by (84%). But these gains have an undercurrent of challenges including shortage of skills (68%), significant cultural challenges (61%) and integration with legacy systems (60%).
The trend numbered four (4) provides an insight into what the report describes as the changing industry dynamics demanding new-age operating and business models. It states that "banks stand to lose revenue and margins if they ignore the need to transform business and operations." It , therefore, urges banks to consider changes to (1) drive revenue from non-banking services such as offering one-stop shop for booking flights, purchasing entertainment tickets and shopping, (2) expand scope of services through collaboration with third-party service providers when they (the banks) find it too risky to independently offer new products or services, (3) monetise APIs (Application Programming Interface) through revenue sharing or usage-based models,(4) having increased focus on advisory in bank branches and (5) automation of operations to enhance customer experience and save on cost.
Again, the fifth trend shows that banks are accelerating digital transformation efforts. One of the key drivers to this trend is that "superior experiences offered by BigTechs, Fintechs, and disruptors across other industries have raised the customer experience bar, and consumers now expect similar experiences from their banks." The implication in this regard identified by the report states that "banks will [need to] combine digital experiences with the human touch to create a personalised engagement model for customers to enhance the overall customer journey."
The sixth trend takes a sneak peek into the impact of Distributed Ledger Technology (DLT) on banking and how it provides high levels of security in storing and transmitting data or improves Know Your Customer (KYC)/ identity management and payments. One of the implications identified with the Distributed Ledger Technology (DLT) is that ''while it might take a few more years before it makes its way into mainstream banking, constant innovations, trials and use cases can dramatically improve efficiency and security while reducing costs, especially within the payments and settlements space."
Other Trends
Voice Assistant has also been identified as one of the new channels for banks to use. The report states, "massive growth in customer adoption of voice-assistants has made a strong case for retail banks to introduce "voice" as a new channel." The report further highlights that the increasing adoption of voice-enabled devices provides banks with one such opportunity, where they can use voice assistants as a channel and offer voice-based services which can extend beyond just personalised assistance. Indeed, with voice-assistants, customers don't necessarily have to visit a branch for some services. Likewise, customers will use a voice-assistant instead of a mobile app or website.
What's more, the eighth trend clearly reveals that banks are leveraging on Artificial Intelligence (AI) to improve customers' financial lives. Thus, "Artificial Intelligence (AI) is helping banks [to] collect in-depth customer information, and banks are leveraging this data to improve their suite of services through dynamic customization."
The rise of invisible banking is also one of the emerging trends in retail banking today. "Invisible banking transactions and services mean that banking elements and customers lives are completely integrated so that customers don't realise the bank's presence throughout the entire journey." In this trend according to Capgemini, services and products are packaged in the background and are invisible to the customer; the whole process is wrapped into a comfortable and enjoyable experience. To realise the dream of invisible banking, banks must make significant investments in APIs (Application Programming Interface), cloud-based services and Artificial Intelligence (AI).
The concluding or the tenth trend emphasises Data Security and Compliance. In this regard, it has been established that the changing business models and increasing use of new technologies have made banks more susceptible to cyber-attacks and forced them to take data security and compliance seriously. This is because any compromise on data security will erode customer trust and may irrevocably tarnish banks' reputation.
In all, the trends and other variables further confirm the rapid changes in today's banking space due to the technological disruptions to the business becoming more fluid and competitive.
Thank You! I will be happy to hear your comments and suggestions. God Bless You. 
This script was written by a Chartered Banker with a flair for feature writing. Apart from his work schedules, he edits or proof-reads corporate material for his colleagues, executive managers – including distinguished professionals working in various fields outside Banking. Through this column, his articles feature on third-party online media platforms in Ghana and outside. Email: Kwaku.Anumu@gmail.com