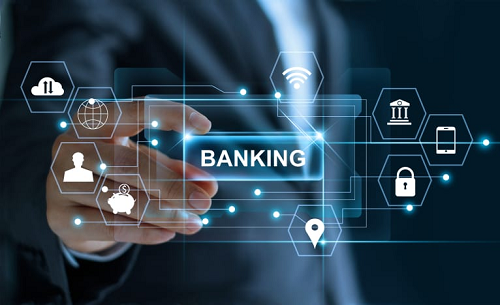 On 23 September 2019, the United Nations Environment Programme – Finance Initiative (UNEP- FI) officially launched the Principles for Responsible Banking in New York City. I was privileged to highlight the six (6) principles in the Tuesday, September 24, 2019 edition of this paper. By itself, Responsible Banking aims at transforming the banking industry across the world to enable it to play a leading role in achieving society's goals as expressed in the Sustainable Development Goals and the Paris Climate Agreement.
Principle 2 is Impact and Target Setting and clearly states, "we will continuously increase our positive impacts while reducing the negative impacts on, and managing the risks to, people and the environment resulting from our activities, products and services. To this end, we will set and publish targets where we can have the most significant impacts." Since the launch of the principles, UNEP-FI followed up with the supporting blueprint entitled "Impact Identification and Assessment for Bank Portfolios" which focuses on Principle 2.
This article is, therefore, a build-up on the previous one and provides an insight into how banks can identify and assess such impacts as envisioned in Principle 2. Meanwhile, it is worth noting that four (4) of the thirty (30) founding member banks and signatories to the principles have affiliates in Ghana. These are Access Bank Plc, Standard Bank (Stanbic), Barclays Bank Plc and Société Générale. This means the affiliates are duty-bound to integrate the principles into their operations. While other banks in the country are not obliged to comply with the principles because they are not signatories, they can, however, adopt the principles since they do not operate in a vacuum. The other banks can equally become signatories if they so wish.
It is also important to note that the underpinnings of the Responsible Banking Principles are not entirely new. Indeed, banks, especially those with foreign inclinations have bits and pieces of the principles already outlined in their credit (risk) management policies. The facts behind the Responsible Banking Principles can be found in the Equator Principles (a financial industry benchmark for determining, assessing and managing environmental and social risk in projects) which have been with us over a decade ago, and witnessed time-to-time revisions to reflect changing dynamics and good practices. The Equator Principles III, for, instance, has been in operation since June 2013. With this related fact, it will not be out of place to state that the birth of Responsible Banking Principles in September 2019 is an addition to the relevant risk management frameworks necessary to ensure that the banking business is done in the stakeholders' interests on all fronts.
Impact Identification 
In the context of Responsible Banking, banks' business activities in such portfolio segments including but not are limited to Retail banking, Corporate banking and Investment banking/Capital markets invariably have impacts on their stakeholders. The working document on Principle 2 recognises that "a bank's impacts are linked to the nature of its business activities; they depend on the clients, sectors and activities that these support, and where these clients, sectors and activities are based or taking place."
Impact Areas
What's more, a bank's impact areas can be identified by considering three pillars of sustainable development; these are economic, environmental and social. With regard to the economic aspect of the pillars, a bank's activity can have significant impact either negative or positive based on the availability, accessibility, affordability and quality of (water, food, housing, health and education, employment, energy, mobility, information, culture and heritage, integrity and security of person, justice, strong institutions, peace and security) to all stakeholders in its areas of operation.
Concerning the environment, a bank's operations can have a direct or invisible impact on the quality (physical and chemical properties) and efficient use of water, air, soil, biodiversity and ecosystems, resource efficiency/security and climate/waste). Thirdly, economic value creation focuses on a bank's impacts on people and society by way of economic convergence, inclusive and healthy economies. Responsible Banking, therefore, elicits the fact that understanding their significant impact areas enables banks to take action and set targets where they can deliver the most impact.
Impact Assessment
The working document (on Principle 2) also provides three (3) types of considerations to inform banks about which impact areas they should prioritise. These are:
Assessment of negative impacts-the bank should prioritise: (a) impact areas that are associated with the largest portions of its portfolios, (b) impact areas that are associated with portfolios through positive impacts as well as negative impacts
Assessment of the impact needs in the bank's country/ies of operation- objective impact needs, in other words, the environmental, social and economic needs of the countries in which the bank operates, should be at the heart of what guides target-setting. The bank should prioritise impact areas with the highest level of needs. Also, other relevant stakeholders, for example, governments and local communities can be engaged by the bank in the impact assessments.
Assessment of the bank's impact performance: To determine the bank's performance, the following should be considered: (a) Indicators, metrics and current values for the impact areas. (b) Where this can be assessed: whether these indicators, metrics and current values are aligned with policy goals and targets. In all considerations, the bank should prioritise any impact areas where its performance is poor regarding its international or local policy targets, or vis-a-vis its peers.
Conclusion
By adopting the Responsible Banking Principles into its policies, a bank agrees to align its business strategies with stakeholders' expectations. Hence, bankers will need to develop or modify their loan portfolio checklists and tick the various boxes thereof. By this way, you will be able to identify and assess the impacts of your credit decisions on your stakeholders. That said, any other banker who is new to credit administration would have to know that such revised checklists on credits transactions are informed by emerging principles or standards in the global space.
Thank you for reading. God bless You!
This script was written by a Chartered Banker with a flair for feature writing. He works for a company which provides financial services. Apart from his work schedules, he edits or proof-reads corporate material for his colleagues, executive managers – including distinguished professionals working in various fields outside Banking. Through this column, his articles feature on third-party online media platforms in Ghana and outside. Email: Kwaku.Anumu@gmail.com