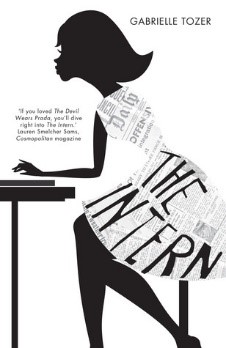 Hello dear Readers, this series was first published in July/August 2015. I still find them relevant
Once again,fresh graduates will be joining us at work again. For me, they are a joy to work with if they are moulded well to fit into the institution's corporate objectives. They bring such freshness to the job, depending on which way you look at it. They can be of utmost help at such low cost, and yet when not properly shaped they can leave you with a bitter taste in your mouth. Proper management of this valuable resource is of paramount importance in risk management.
Today's story from the heart of a National Service Person (NSP) highlights some of the mixed bag of emotions NSPs go through as they are plunged into the workplace. You need to get closer to them to tap the potential they have, to make it useful for your organisation.  Read the story of Vida:
Vida's Dreams
My name is Vida. I am a twenty-three-year old university graduate. When I was in university, most of us ladies fantasised about working in a bank. Not just any bank, but working in one of the plush high-flying skyscrapers in the financial enclave of Accra, Ghana's capital city. We believed that it was a step toward our ambition to ultimately work as investment bankers on Wall Street! Are you surprised? Don't be. We have big ideas, big dreams and build big castles in the air. Ha. ha. ha. We have always admired the way the bank ladies look elegant in their expensive dark suits. As for the young gentlemen in the cut-to fit suits of nowadays, they make us ladies shiver with anticipation when we see them driving their posh cars to visit their girlfriends on campus.
In my final year, I tried to see whether I could get a 'connection, to fix me in one of the banks – but poor me, I did not know anybody. It was a fruitless effort. What helped was my early application to the banks to get me into one of their usual aptitude tests and have me shortlisted. By God's grace, I was shortlisted for one of the big banks. I couldn't believe it when I got my bank of choice. "Praise God!" I exclaimed.
Reporting for work
After the hustle and bustle of the NSP registration process, I managed to report for duty at the Head Office promptly at 7.45am. I joined a group of other NSPs also eagerly waiting to start work with anticipation and excitement. At long last, our dreams were being fulfilled. As for me, whether or not the bank has a policy of non-retention after the Service, I will move heaven and earth to make my stay different. I will think outside the box and 'kill' myself to endear myself to my bosses. I will be retained to get a full appointment here. There is an exception to every rule.
The Orientation
The first day's orientation was really an eye-opener. Some of us had the rudest shock of our lives when were told that bank staff do not close at 5.00pm. Why? It is because the bank closes to the public at 5.00pm and that is when the end of day processes begin for the staff! How boring! Secondly, rule number two: we could not join each other for lunch. Lunch is taken in turns at the pantry or canteen, and not even at fixed times. When you are busy with customers, you just cannot leave them and go for lunch. Ugh. That means I will sometimes work on an empty stomach. Mmm "a hungry man is an angry man". Lady, check yourself I told myself, "you will not be angry even when you are hungry".
During orientation, various facilitators took us through an overview of the bank's functions, the rudiments of branch banking, the challenges in banking, including fraud. I couldn't imagine the kind of frauds people commit, including bank staff! I was surprised to hear that serving customers with professionalism is no guarantee that they will not commit fraud. How can we not trust customers all the time? Hold it! I thought bankers should go all 'lovey-dovey' with customers in order to get their trust and loyalty. Yes, banking depends on trust. Why should customers defraud the banks when we go all the way to be pleasant to them? How can I even smile with every Tom, Dick and Harry just for their money? It was getting quite scary. However, another facilitator was there to soften and relax us with stories about the good side of the banker-customer relationship, which should make us enjoy our work.
At the end of the orientation programme, we exchanged telephone numbers and emails since we were scattered into various branches and departments. One memorable caution was the swearing of the oath of secrecy to the bank lawyer, in respect of keeping the customers' affairs secret. Even though I am a blabber-mouth, I hope I can keep my mouth shut. Our farewells and goodbyes were quite emotional as we hugged each other. Now the die is cast. We are no more students. Each one for himself.
First Day at the branch
I was posted to a big branch at the city's central business district. On the first day, I woke up at 4.30am to make sure I was not late for work. I reached the branch at 7.45am to meet another NSP guy who had also been posted there. Thank goodness, I had a colleague to chat with. Gradually, the rest of the staff trickled in. We were nine in number including two bosses, the Branch Manager and Operations Manager. The branch manager was about thirty-five years old; tall, dark and handsome – just the type the uni-girls fantasise about; while the operations manager was of average height and much older, about forty-five years with a pot-belly. What a contrast! Anyway, they were both warm and friendly to us.
We were introduced during the morning devotion and welcomed by them. While some beamed with genuine smiles, I noticed a couple of the staff look me up and down and shrug their shoulders, as if to say "Oh, not again". One of them actually asked me, "You look like a Dada Ba; are you sure you can withstand the late closures and demanding pace of work?". "Yes," I replied with a smile. "Good, we shall see".
The three Tellers were busy the whole day and had nothing to do with us.
At the Front Desk
I was placed next to the front desk officer, Angela. She was actually busy the whole day and I wondered how I could benefit by any training from such a person who spent the whole day multi-tasking. My goodness, she was opening accounts for customers seated in front or her, answering telephone calls in between those sessions, attending to customers demanding cheque books, ATM cards, statements, balances, etc. I didn't remember her going for lunch. Luckily, I was asked to go for lunch since I was mostly observing what Angela was doing.
Angela left me alone at the front desk for ten minutes to use the rest room – and guess what? I had the most confusing ten minutes of my life! A shifty-eyed gentleman came to sit in front of me, wanting to know his balance. I was wondering why such a young man would walk into a bank just to ask for his balance! Didn't he have a smartphone to check his balance through Internet banking on his smartphone? It sounded strange to me.
Just as I was going to give him the request form to complete, the two phones started ringing at the same time. One was a direct call while the other was an intercom. While the customer looked on smiling and winking at me, I froze – not knowing what to do. Which one should I pick up? If I pick up, what do I say? My mind went blank. Suddenly, all the telephone etiquette taught us at the orientation programme vanished from my mind!
I was saved by the bell. The 'saviour' was actually Charles, one of the sales executives who happened to be passing by. He quickly transferred the intercom to the back office while picking up the direct telephone receiver by the sixth ring! Well, better late than never. He talked briefly to the caller while taking down a number and promising to return to the caller in ten minutes. That was a quick fix. I am sure with time I will be able to work professionally like Charles does.  I said thanks and listened to his teasing about my countenance when I was confronted with three things at the same time. Angela came to take over her schedule while my stomach rumbles quieted down. I was allowed to leave at 5.00pm as a treat for my first day at work. I don't know when I will have an early closing again.
This is the story of Vida on her first day at work in a bank branch.
Next week, we will look at what happened to Vida during her job rotations at various desks in the branch for the next six months, highlighting the risk management issues in her job roles and how she was able to jump the hurdles as well as the numerous blunders she committed. Whatever happened, we shall see whether Vida was a helper or an occupational hazard, as well as the role played by various players in the institution in partnering the NSPs to deliver service.
TO BE CONTINUED…
ABOUT THE AUTHOR
Alberta Quarcoopome is a Fellow of the Institute of Bankers, and CEO of ALKAN Business Consult Ltd. She is the Author of two books: "The 21st Century Bank Teller: A Strategic Partner" and "My Front Desk Experience: A Young Banker's Story". She uses her experience and practical case studies for training young bankers in operational risk management, sales, customer service, banking operations ethics and fraud.
CONTACT
Website www.alkanbiz.com
Email: alberta@alkanbiz.com  or albique@yahoo.com