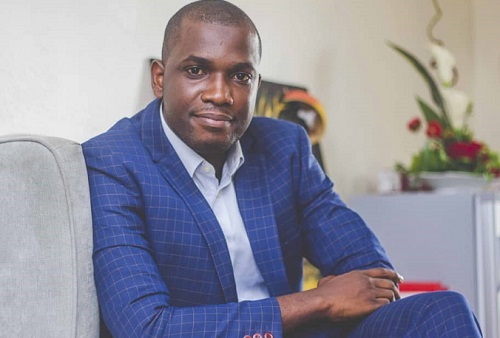 Welcome to another week of financial learning. This week I want to address the disturbing phenomenon of rising personal expenses. In my teaching as a savings and investment tutor, my two main goals have always been to help people increase their income whiles managing their expenses.
Income and expenses, unfortunately, grow together. Your expenses grow twice as fast as your income. Is this a surprising revelation? It should not be!
Continuously increasing your income via promotions, new business opportunities and "spiritual" financial breakthroughs is a very important step towards financial freedom. However, managing your expenses is even more crucial.
The journey of financial independence is a focus on the basic things that can be done to reduce outflows. In this article, I will tackle five basic but important things we can all do to reduce our growing personal expenses.
Managing Energy and Data at Home:
The first thing we can do as a form of managing our monthly expenses is to set an expense cap for the energy and data we use at home.
Set an agreed bill for energy and data at home i.e it postpaid or prepaid. This agreed bill will affect the hours you use the Air-condition, Television, Lights, etc at home even in your absence. Your energy and data expenses at home should not be more than 10% of your monthly income. This is very easy when you stay alone. However, more challenging when you have a family. Nevertheless, as I always say, financial independence starts with discipline.
Ditching your car sometimes:
This is a serious money saver for most people. I remember at one time, I used to work in Tema and stayed at Kasoa. I worked from Monday to Friday and sometimes on Saturday. My average monthly expense on fuel alone was GHS 800. Beyond the comfort of mobility, I was going through a whole of financial pressure.  Let us learn to manage fuel cost. The money you spend on fuel for the month should not be more than 20% of your income. Some people even spend as high as 40% of their income on Fuel. Meanwhile, the same people can spend 20% on fuel if they do a schedule of days that they will go to work with the vehicle and days that they will be joining public transport. Weekend especially is the best period to ditch your private car for public transport. Unbudgeted traveling around town on weekends drains a lot of us.
We can make many financial gains if we start to regulate our movements especially those who work very far from home.
Shopping at places equal to our financial level:
There are some shops that ordinarily sell items at a higher cost because of their target market and locations. This is where Shatta Wale's "I Know My Level" song comes to play. Shop at places according to your income. A local proverb goes like "Road side things are always nice but your purchasing power determines what you can buy". I hope I got the literal translation right.
Do not be coerced into buying items that go way beyond your paycheck. That goes beyond your budgeted money. Societal standards are mostly fictitious and not real.
Do not fall for the talk of expensive dress when you cannot afford. At the right time, when your income increases, these things will fall in line by themselves. I gave this advice on my YouTube channel "Patrick TV GH" and got some backlash from a few of my viewers. Nevertheless, truth is always one. Let us learn to stay in our financial lane!
Cook and take your lunch to work sometimes:
Decide to send lunch to work at least three times in the week. You will be amazed at how much you can save with this simple act. Many of us spend so much on lunch due to the location of our offices. We can manage that when we take our lunch to work. With your lunch, you are even assured of the quality of food. This is a low hanging fruit when it comes to saving a part of your income.
Use a Piggy Box at Home:
Every household needs a piggy box at home. This box will serve as a reservoir for coins and pennies. The family should set a target for what they intend buying with whatever money is accumulated at the end of every month. This builds up financial competition at home and reduces wastages. Kids will be happy dropping coins in the box whiles the parent ensure that the habit of financial discipline is inculcated in the family.
This is not a conclusive list but we should all try in our little ways to tame our growing monthly expenses. That is the surest way towards financial freedom. If we earn so much and end up spending everything on the avoidable line of expenses then we are not being fair to our next generation.
I wish everyone a wonderful and memorable week!
Gratias!!!
My Profile
Patrick Baah Abankwa is a chartered banker with over 5 years experience in main stream banking having worked in various capacities. He is currently at the Branch Manager Position of his institution.
He has been a qualified member of the Chartered Institute of Bankers, Ghana with a good membership standing since the year 2013.
He also holds EMBA and BA from Kwame Nkrumah University of Science, Technology, and the University of Ghana respectively.
Patrick is the originator of the daily epistle dubbed "Savings Tip of the Day" which has been running for over a year on WhatsApp and Facebook.
Patrick has also been teaching on the Topics Savings, Investment and Financial Independence for over 2 years and a research fellow for ILAPI Ghana. He runs a financial channel on Youtube by name "Patrick TV Gh" and has appeared a couple of times on the business segment of TV3 News 360.
Patrick is into youth facilitation and counselling. He can be contacted via baasco2006@gmail.com and or 0243984492.
Follow Patrick on the various platforms for more education:
Facebook: www.facebook.com/PatrickTVGh/
Instagram: @PatrickTVGH