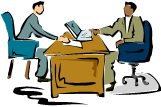 A Paper presented at the National Customer Service Stakeholders Conference and Launch of the 8th Ghana Customer Service Rating and Awards
When my good friend and brother, Hector Wulffe called about a month ago extending the invitation, I was sitting in a meeting with a friend. After the call, my friend asked what the call was all about and I told him I had been invited to speak at this event. He asked on what topic and when I said it had to do with Public Sector and Customer Service, he burst out laughing. I asked what he had found funny about what I had said and he said it was a complete joke. In fact, he did not believe those two phrases, Public Sector and Customer Service should be in the same sentence.
You cannot blame my friend too much for that reaction. In this country, as in many other places, Public Sector Customer Service is at best an oxymoron. The Truth is that when it comes to the provision of great customer service in the public sector, we still have…
A LONG WAY TO GO.
The public sector has lagged behind the growing trend which sees private sector organisations steadily raise the customer experience bar with innovations that serve to satisfy the desires of an ever-demanding and relatively more informed customer base. This is a trend that is not restricted to only Ghana and other developing economies. The 2015-2016 McKinsey Cross-Industry Customer Experience Survey of the US market revealed that out of all the industries surveyed, the Federal government was the only player whose customer satisfaction ranked lowest with a score of 5.6 out of a maximum of 10. Retail ranked highest with 8.3 score. If the scores of public sector customer service is comparatively that low in one of the world's most advanced economies, one can only imagine how the public sector will perform in developing economies.
But what could be the reason for this trend? I am of the view that to get to the root of the problem, we need to go into the culture of the public sector—a culture I prefer to refer to as…
THE CULTURE OF ENTITLEMENT
As much there might be a myriad of reasons for the poor quality of service in the public sector, I would want to touch on what I perceive as one of, if not, the main problem. And I am by no means referring to the salaries. The salary of the public services worker can never be used as an excuse. There are lots of private sector organisations that pay far less than some public sector organisations but still the quality of service is expectedly very high.
In my opinion, the pervasive culture of entitlement is to be blamed for the quality of service seen in public sector institutions. Those in the private sector are well aware that creating a negative experience for a customer can get you fired straight away. They therefore ensure that they put in lots of effort to make the customer's experience a pleasurable one. Their colleagues in the public sector do not have such an incentive. They know it was most unlikely that they would lose their jobs if they perform abysmally towards a customer. The worst that could happen is a slap on the wrist. In some places, that particular individual might even be "rewarded" for "putting the customer in his or her place".
How many public sector workers do we know who ended up losing their jobs because they treated customers poorly? It rarely happens. This therefore takes away any incentive for the customer-facing employee at an office in a Ministry, Department or Agencies to serve customers well.
But where does this culture of entitlement come from? I believe this stems from the notion that people who work in the public sector believe by virtue of being nationals of that country, those jobs are theirs by birth. Many of the workers I we encounter along the corridors of these public sector offices believe they have those jobs by virtue of being Ghanaians. The mind-set is that "If it is for all of us and I have been given mine, who are you to fire me?" And if that job came through a political appointment or connection, that individual becomes virtually invincible. It is this sense of entitlement that makes the public sector worker complacent.
Mr. Chairman, the issue of the quality of service in public sector organisations is one that must be taken seriously because as far as I am concerned it goes beyond just what happens within these organisations. Their actions tends to lower the entire quality of service within the country. Tourists and other international visitors would eventually end up dealing with a public sector employee and such experiences would end up giving them a negative impression of the quality of service in the entire country.
DRASTIC MEASURES NEEDED, URGENTLY
It is important to appreciate the fact that government has a most important role to play in putting customer experience at the heart of Ghana's public sector. As an employer in its own right, it behoves on government to lead the way.
In fact, according to the National Employment Report released by the Statistical Service in Sept. 2015, government employs about 15% of the employed population.  In other words, of every ten employed people, more than one works in some capacity for the government. Therefore, if Government, on its own decides to up the quality of customer service of this 15%, a customer service revolution would be underway in this country. This would be Government's "small" contribution to the quest for service excellence in the entire country.
Mr. Chairman, Government would have to take a number of steps, all very drastic, for public sector customer service to catch up.
To begin with, there is a need for a comprehensive
PUBLIC SECTOR CUSTOMER EXPERIENCE RESEARCH
What is the real state of service quality in the public sector? Who has scientifically-proven data to back all the stories of poor customer service we have all experienced one way or the other? There is therefore a need to commission a comprehensive study to find out the true extent of the problem.
CUSTOMER SERVICE STANDARDS
Beyond knowing the true state of affairs, it would be important to set the right standards. President Clinton in his Executive Order 12862, Setting Customer Service Standards, stated: "The Federal Government must be customer-driven. The standard of quality for services provided to the public shall be: Customer Service equal to the best in business."
Every Ministry, department and agency must have a customer service goal. For example, an agency can set the following standards for its employees that must be met at all times:
Always answer your own phone by the second ring and any phone by the third ring.
95% of responses to written inquiries are issued accurately within 7 days.
5% or more telephone calls are answered within 120 seconds.
That which is not properly inspected does not get done properly. Government must therefore appoint Customer Service Inspectors (CSIs) in every MMDAs to police the standards. These Customer Service "Police" be answerable to a high office with much power such as the Public Sector Reform Secretariat at the Office of the President. There is already a Chief Executive Officer of the Secretariat so, in the very least, the structures are in place to take this discussion to the next level.
As an arm of government, it is important to bring Parliament into this drive. It is true that the things that truly make for a great customer experience cannot be legislated. One cannot be fined or jailed for not smiling or being warm enough. What is the role of Parliament, then, in promoting a culture of great customer service in the country?
In his speech at the induction of the Seventh Parliament of the Fourth Republic on January 6, 2017, the Speaker admitted, giving his take on the Private Members Bill, admitted that some of the actions of the Ghanaian Parliament were copied from the UK Parliament. If this is true, what stops us from taking a cue from what happens in the UK?
The All-Party Parliamentary Group on Customer Service is an inter-party body that "raises awareness and understanding of customer service amongst parliamentarians and aims to establish a dialogue between Parliament, Government and with UK organisations across all sectors."
An APPG is usually made up of both Members of the House of Commons and House of Lords. Individuals and organisations such as Institute of Customer Service, UK with interests on the subject of Customer Service can be invited to contribute to their meetings.
The Statement of Purpose of the APPG on Customer Service is as follows:
To raise awareness and understanding of customer service, including its impact on economic growth. To improve public services, business performance and employability through customer service skills training and provide an improved outcome for customers and citizens.
Why can we not also set up a Parliamentary Select Committee on Customer Service? Should we not find out how the APPG goes about impacting on the customer service in the UK? These are some of the questions I believe we should be asking.
PUBLIC SECTOR SERVICE QUALITY AWARDS
Finally, I believe it will help if Government Institutes an annual awards scheme to reward public sector organisations that provide the best quality service because that which gets celebrated gets done the more.
Mr. Chairman, Honourable Ministers, Distinguished Invited Guests, Ladies and Gentlemen, I conclude by quoting the President at the launch of the National Public Sector Reform Strategy in Accra on Wednesday, August 8, 2018.
"An efficient public service will help realise our vision of a self-reliant, prosperous Ghana. It should serve as the impetus for re-shaping our country and charting a new path of growth and development in freedom, which will help deliver a dignified, prosperous standard of life to the Ghanaian people." 
It is my prayer that this becomes our reality rather than mere words.
Thank you for your attention.