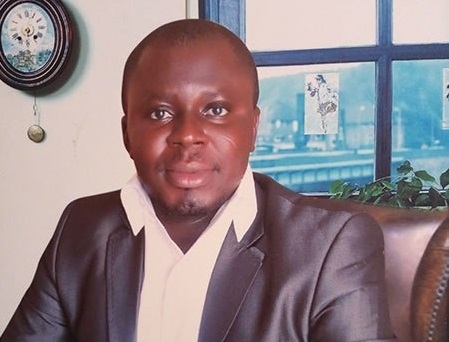 Permaculture is a practice that combines hundreds of species, plant and animal, into a fertile-regulating ecosystem rather than planting large tracts of one crop.
By attempting to reproduce the ecology of natural areas in a planned and managed way, without the aid of artificial inputs, permaculture has the potential to provide economic solutions for environmental problems. It integrates land resources, people and the environment through mutually beneficial synergies –imitating the no-waste, closed-loop systems seen in diverse natural systems.
The operational concept of permaculture is woven under a practical design – the design is a system of assembling conceptual, material, and strategic components in a pattern that functions to benefit life in all its forms. The philosophy behind permaculture is one of working with, rather than against, nature; of protracted and thoughtful observation rather than protracted and thoughtless action; of looking at systems in all their functions, rather than asking only one yield of them; and allowing systems to demonstrate their own evolutions.
Even though permaculture is seen as a new agricultural concept, it has contributed immensely toward the livelihood of rural poor in Ghana and its benefits for rural farmers cannot be underestimated. Permaculture in Ghana is an evolving business, but with a large following as it makes agriculture more sustainable, restores soil, conserves water, and redirects waste streams.
Problem
The primary goal of adopting permaculture principles is empowering individuals to be their own producers and move away from being dependent consumers. These techniques are practiced in very different ways globally, based on climate and resources particular to the region.
While there is variety in the methodology of permaculture practices, the holistic approach remains constant. Presently, one recognised area that needs government attention is permaculture business. This is because it is considered as one of the less invested agro businesses that have thrived and sustained most families and communities in some parts of the western countries.
Many would have expected that since a sizeable number of farmers operating within areas like Bono, Bono East and Ahafo Regions as well as other forest zones in the country have testified to the potency and reliability of the permaculture industry, authorities would intervene to support its operations and activities. However, the story is very pathetic as they have not been getting such recognised support and policy protection.
Farmers with skills training support from the Ghana Permaculture Network (GPN) continue doing their best to organise interested farmers at the local level in pursuit of enhanced permaculture business in Ghana. The desired impact, however, is not felt.
Permaculture business is new but fast-growing in Ghana, both in geographical and numerical coverage. For instance, in terms of numbers, experts say an estimated 8,000 and more people are involved with it in the country. Undeniably, permaculture helps mitigate climate change and enhances the eradication of poverty.
Despite what the business stands for with all its prospects, the lack of permaculture policy in Ghana leaves it and its actors unprotected. Thus, there is a high level of insecurity prevalent in the business which inhibits actors from rolling out their full potentials for optimum benefits. It is therefore lowering the incomes of actors, with a number of them losing interest in the permaculture business and thus often exiting after entry.
Short History 
It is impossible to know exactly where and when plant cultivation was first invented; however, due to accelerated mass spectrometry testing of plant remains, scientists have been able to date domesticated squash, maize cobs, and common beans back 10,000 years. Agricultural knowledge developed over centuries and shows the co-existence and co-development of culture and nature.
Biological efficiency along with contribution to familial diet can be found in the corn/bean/squash system (three-sisters system) of Mexico and South America. Indigenous communities would intercrop maize plants with beans and squash for multiple reasons. In the United Kingdom, Sir Albert Howard began laying the social and practical groundwork for the organic gardening movement.
Around the same time in Germany, the Demeter Association produced the first official organic label in 1928. Beginning in the 1940s, many organisations such as the Rodale Institute of the United States, the Soil Association of the United Kingdom, and Soil and Health of New Zealand, began forming with a focus on the study and promotion of organic farming.
Advocacy Action
It is against this background and several challenges that the Ghana Permaculture Network (GPN), a farmer-based organisation in the Techiman Municipality, with support from the Business Sector Advocacy Challenge (BUSAC) Fund and financed by DANIDA, the EU and USAID, is implementing an advocacy project for a national policy framework to push and sustain permaculture development in the country.
With support from the Centre for Posterity Interest Organisation (COPIO), service providers and facilitators of the project, it further seeks to mitigate climate change impact in the country. According to Mr Paul Yeboah, the Chairman of the GPN which has 7,000 members comprising 4,800 male and 3,200 female, underscored the urgent need of a policy framework on permaculture to protect the business and create enabling environment for it to thrive and developed.
Recommendations and Conclusion 
The GPN believes that a policy framework on permaculture would improve business to contribute more for mitigation of climate change, eradication of poverty and economic empowerment of practitioners for increased productivity.
Dr. John Yaw Apkarep, a Consultant to the GPN, has also stressed the need for government and its development partners to actively engage permaculturists and civil society actors in formulating such as policy. The Ministry of Food and food Agriculture, he added, should organise training programmes for farmers to continuously recognise the essence of permaculture. Dr. Akparep, who is a lecturer at the University of Development Studies, said there is also need for agricultural extension officers to undertake routine monitoring on activities of permaculture farmers so that famers operate in accordance with permaculture principles, and protect natural reserves.
As an evolving business in the country, more research on permaculture ought to be done, he said – citing that as in Hong Kong, government should develop agriculture training schemes to give advice on new methods that would strengthen permaculture principles.
In conclusion, a strengthened permaculture system has huge potential to contribute immensely toward enhancing the socio-economic livelihoods of many rural poor in Ghana; and helping farmers to produce more food using fewer resources. Because common crops used in permaculture include moringa, oyster mushrooms, pea-nuts, maize, cocoa, citrus (lemons and oranges), sweet potatoes, tomatoes, star-fruit, bread-fruit, pepper and garden eggs, permaculture remains very useful in the agricultural sector. If investment is made in the sector, permaculture would remain supportive to Ghana's economy, thereby providing employment, food security and medicinal crops, wildlife habitats, crafting materials, private relaxing atmosphere throughout every season.
Indeed, permaculture reduces cost of farming, adds to community value, produces less waste and is chemical-resistant – all contributing to sustainable agriculture and promoting economic growth and development.
Mustapha M. Yeboah
The writer is a social worker/development practitioner with Centre for Posterity Interest Organisation (COPIO), a Techiman-based social enterprise. He is an agricultural and community development advocate for equitable socio-economic transformation.
Email: mustaphayeb@gmail.com