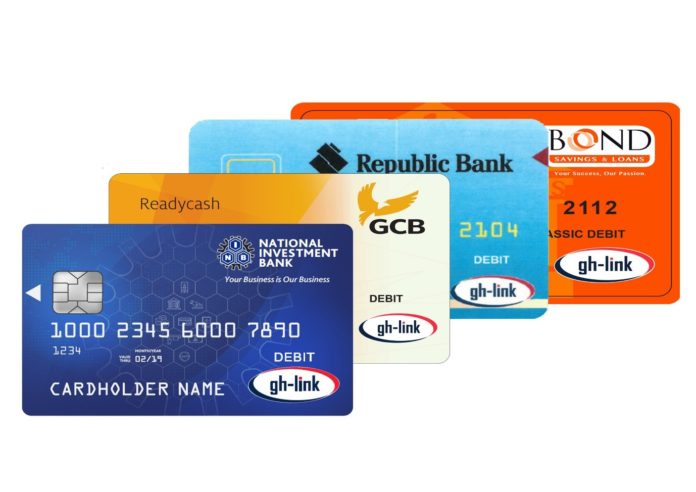 Payment cards or bank cards continue to play very important roles in economies worldwide because of their ability to reduce the use of cash and support financial inclusion. But as their importance to the growth of economies becomes more apparent, the global shift towards domestic scheme cards gets stronger, especially in emerging economies.
There are broadly two types of scheme cards; the international scheme cards (MasterCard and Visa, and to a lesser extent American Express, Discover and UnionPay) and domestic scheme cards such as gh-link cards in Ghana, Verve in Nigeria, Rswitch in Rwanda, RuPay in India, PayNet in Malaysia, and other domestic cards in European countries such as France, Germany and Spain.
The basic distinction between an international scheme and domestic scheme card is the fact that the transactions for international scheme cards are normally processed outside the country where the transaction took place while transactions for domestic cards are processed internally. This distinction though basic, has very significant implications for cost, functionality of the cards, duration in settling disputes and in some cases borders on issues of national security and sovereignty.
The global trend
Both international and domestic scheme cards have co-existed in many countries since the introduction of card technology. However, in the late 1990s and early 2000s, some wind of change blew especially across the western part of Europe in favour of international scheme cards. The domestic card schemes in the UK, Ireland, Luxembourg, the Netherlands, and Finland were phased out and replaced by internationally branded cards such as VISA Debit, Debit MasterCard, Maestro or V PAY. However Domestic cards were still in existence in most countries in the eastern part of Europe as well as in strong economies such as Germany, France and Spain in the west.
Research however suggests that years after Europe experimented with abandoning their domestic cards, there are regrets.
John Chaplain, Andrew Veitch and Professor Jürgen Bott concluded in their research that "some banks in Europe that abandoned their domestic schemes felt at the time that this would leave the burden of dealing with regulators to the international schemes and that the outcomes would be better for them. They are now sadder and wiser".
It appears that as a result of the experience of others, a strong desire for a return to domestic scheme cards emerged in the last half a decade. It also led to the creation of new domestic schemes cards for other countries.
India, Nigeria, Brazil and Malaysia are notable examples of new domestic schemes cards that are making super inroads with obvious benefits on their economies. For instance, India launched their domestic card, the RuPay in 2012 but has grown significantly. RuPay card usage at point-of-sales devices has jumped 135% to 459 million transactions in financial year 2017-18 as against 195 million the previous year. The number of RuPay cards in circulation also grew, having reached 494 million in financial year 2018 up 35% against 365 million in the previous year. The RuPay is currently the most issued card in India.
Why the global swing to domestic scheme cards?
Experts have explained that the world is now leaning to domestic cards for domestic transactions and international cards for international transactions for a number of reasons.
Firstly, domestic schemes seem to better understand local customers' behaviour and are able to develop services that would mostly work for these markets. So while international scheme cards normally provide generic services, domestic cards are tailored to the needs of the specific market they operate in.
Also domestic cards cost less and therefore users pay less as charges. Research conducted by Andrew Veitch and Professor Jürgen Bott showed that costs from domestic schemes average only 45% of the cost of using international cards for domestic transactions and because about 95% of all transactions tend to be domestic, the cost issue makes a big difference to overall bank costs. There are even other researches of domestic schemes running at 25% of the level of the international players. This makes the use of international cards for domestic transactions an undue burden on the customer especially.
Experts also say that the creation of a compelling multi-channel customer proposition, such as we have in Ghana currently, is more easily accommodated by the domestic schemes, because it involves domestic actors only (a domestic regulator/ national payment infrastructure provider and banks), and that makes for easy convergence of payment channels.
Other reasons adduced for the turn towards domestic cards, is a rising concern that using international cards for domestic transactions exposes banks to external political interference. They give the example of Russian where banks learned recently that their approach of using the international providers for domestic business was not viable when following US sanctions on Russia, they suddenly had key elements of their domestic payments capability frozen.
Additionally, some market watchers have argued that digital financial services tied up with domestic payment scheme will not only promote financial inclusion but also foster economic growth. This makes domestic schemes cards a macro issue as well, as it is also about the economic growth of a country.
Conclusion
As emerging economies in particular, seek to grow exponentially, they see the need to create a viable domestic payment scheme a sine qua non to their development agenda. But this may not come easy as international cards now perceive domestic cards as competition and are providing enough pressure and tough competition in the domestic markets.
For many experts though, the future is for domestic card schemes but within an environment where bank customers have the option to use international cards for international transactions and domestic cards for domestic transactions.
Ghana will therefore need to take a cue from the global trend and quickly follow neighbouring Nigeria, as well as others such as Rwanda, India and Brazil.