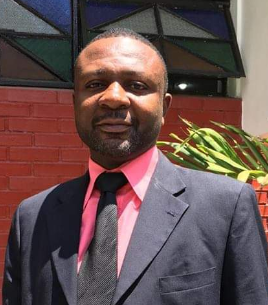 It started with the fundamental weakness, and now structural challenges have been added to it. These are the reasons given by Economists and politicians as the root causes of the cedi depreciation against major trading currencies. They argue that Ghana's economy is an open market. This implies that Ghana has no barriers in their economic activities.
Ghana allows free flow of resources by investors and as a result, any time investors act contrary to the expectations of the currency traders and speculators the Ghana cedi falls. It is in this view that I write to recommend practical solutions on how to arrest the cedi based on the Pareto Principle (80/20 rule).  My suggestions are based on cashflow movements by players in the industry.
We are told by the 'booklogs' that the cedi depreciation is a matter of demand and supply of cash which is fundamentally based on Ghana's import and export. Ghana is noted to be a net importer which implies that Ghana is a net payer and until this change, the cedi will keep on depreciating. Sometimes there is momentary stability, but from history, the currency traders easily predict the seasonality of the Ghana cedi movement.
Ghana Statistical Service reports that Ghana economy has become service oriented. The service sector is the highest GDP contributor followed by industry and lastly agriculture. In the past, this arrangement has been reversed. This is what the 'booklog' calls the structural challenges. The impact of the service industry is the frequent flow of money within the economy. I will be serially addressing the cedi depreciation from an industrial perspective.
Beginning from the service industry and based on the Pareto Principle (80/20 rule), the first sector in the service industry to address the cedi devaluation is the telecommunications sector. Due to the open market adoption by Ghana, the telecommunication sector has witnessed many players from the upstream to the downstream. In my opinion, this industry is the actual mover of the cedi depreciation.
The daily currency demand book at the banks tells the story. This is a sector where 90% to 95% of their revenues are generated locally based on the Ghana Cedi and has almost 95% of their major suppliers been foreign entities and demanding foreign currencies. This is a perfect mismatch or antagonistic.
It has always placed pressure on the Ghana cedi. Practically, the solution to this cashflow problem is to 'closed' this economy by making sure that these telecommunication firms transact with their suppliers in Ghana Cedis.
That using regulation to make sure that 95% of supply chain partners are operating in Ghana.  I know, some 'booklogs' will say I am not making sense. I hope they go back to check the Angolan economy now. They are in a severe currency crisis. When their currency depreciated, their foreign investors have deserted the economy.
There is time for everything under the sun. A time to open up and a time to close up.
 The writer is a  Ph.D. in Commerce Candidate (majoring in Accounting and Finance)
Adventist University of the PhilippinesPutting Kahoy, Silang, Cavite, Philippines
Email: wpeprah@yahoo.com