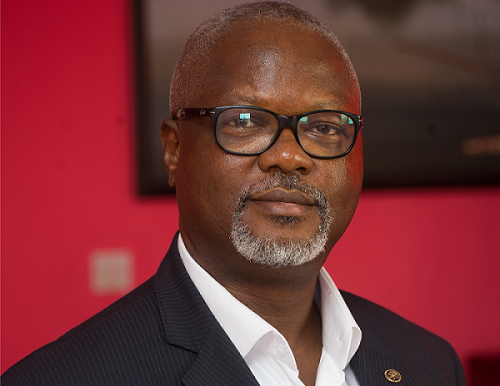 When it comes to planning a 360 communications campaign, the surest bet to having the biggest impact and, by extension, being able to leverage across all media i.e. advertising, social media, and public relations is by working with a single agency that provides a full bouquet of all these services.
That used to be the established tradition in marketing communications – but not anymore. Without doubt, outsourcing the marketing communications needs of a company to a single agency should be the ideal thing to do by every company, even though most companies are going against the grain. These days, outsourcing the various components of the communication campaign, or what could best be described as fragmentation, seems to be taking precedence over consolidation. Corporate firms in recent times are more likely to engage two or more agencies to handle the various components of their marketing communication needs. But it is instructive to know that when different agencies are used to produce different aspects of a marketing campaign – the public relations agency, social and digital agency, and the media buyers – gaps start to show very quickly and efforts dissipate. Put bluntly, using different agencies to work on disparate projects or to produce different aspects of your marketing campaign can be costly. Integrated Marketing Communications (IMC) is now the best and accepted marketing communications strategy for marketers and in order to effectively deploy the full arsenals that come with IMC, there is the need to engage a single agency.
So why engage a single agency?
One key-measuring rod used in assessing the success of any marketing communications campaign is the consistency of the message and how that consistency got drilled down into the mind of the consumer. How does a marketer optimize the communication of a consistent message conveying the company's brands to its key publics if different managers are managing from different sources and all aspects of the campaign? Imagine having different chefs prepare one meal with their different recipes in the same pot, you wouldn't want to know the outcome. You can also liken this approach to a shepherd herding a bunch of wild goats – each will take its own way without an efficient control mechanism. Among other things, working with a single agency guarantees consistency, reduces cost and ensures timely reporting.
Consistency
Having developed a working marketing communications plan, there are several other components of the plan that must be managed well for the success of the plan. When working with a single agency that offers all the various communications services, strategies and tactics are developed efficiently and on time. It only makes good sense to have everyone working on the campaign to be on the same page so that the message behind the campaign is consistent whilst brand standards across the campaign are maintained. Achieving synergy and clarity is key to the success of the campaign. And then there is creative consistency. Creative consistency helps reinforce the basic campaign themes by increasing the number of times consumers see or hear the same message. With one agency managing advertising, and others managing media buying, PR, and social media, chances are that creative consistency would be compromised. And even in cases where all the players try to work in a coordinated manner, the likelihood of delays occasioned by the inability of one party to deliver is very much like the certainty of ageing.  When strategies, tactics, and creatives are all developed and coordinated from a single source, teams are able to work seamlessly and effectively. To get all team members working in sync and to guarantee success they must, literally, be working under the same shed. Consistency, besides everything, drives home brand recall.
Cost effectiveness
Simply taking into consideration the economies of scale in engaging a single agency to render marketing communications services for your company should give you enough reasons to convince you to sticking to consolidation as opposed to fragmentation.  When a single agency that provides 360 communication services is engaged to run a campaign, more work is done under one roof although, inversely, the client pays appreciably less for the cost of the campaign.
Companies are thus able to make huge savings which are then invested into other aspects of their businesses. Such companies get to enjoy the cost advantages that come with doing more work with a single agency as opposed to many agencies.
Reporting
With the world in a constant flux, the likelihood of new channels of communication popping up every now and then cannot be overemphasized. There are more channels competing for the ears and eyes of consumers and brand managers alike and thus the only means to knowing the mileage your campaign chalked is through accurate and timely reporting. When all aspects of the campaign are being managed from a single house, reporting is consolidated and delivered on time.  Managers are thus able to take decisions promptly as relates to the campaign. Decisions such as whether the campaign should be continued or curtailed stemming from feedback from consumers are not decisions that can be taken lightly and without the benefit of accurate reports.
The Bottom-line
Companies engage agencies for different reasons but ultimately to increase sales. Among other things, agencies offer flexibility, provide superior expertise, and help cut down costs on marketing. These benefits are particularly optimized when all aspects of the marketing communication campaign are consolidated and handled by a single agency offering a 360 marketing communications services. But with companies increasingly acceding to the inclination to outsource the various components of the marketing communications campaign, most of the benefits that would have been accrued through the outsourcing process are lost.  Thus, to derive maximum benefits, companies should stick to one agency that offers a full garland of marketing communications services.
Suffice to say, however, that in some instances specialist agencies can reside under the same roof offering specialized services to the brand. Such services should be seamless and inure to the benefit of the brand and client
Don Obilor is the Managing Director of Adams 360, an integrated brand communication agency based in Accra