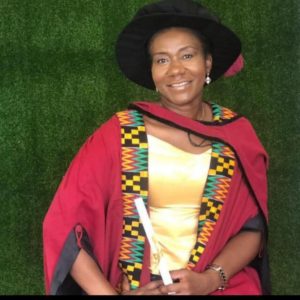 I will begin by extending my heartfelt appreciation to the West Africa International Press Ltd and Nobles Forum conveners of the '12th Pillars of Modern Ghana Population Growth Conference Awards 2019'; for their invitation to me, in my capacity as the Executive Director of the National Population Council, to give the keynote address themed: 'The Geometrical Population Growth in Ghana: Our Hopes, Our Fears'.
Population and development are issues I am personally very passionate about, and the opportunity to mainstream them into our national development discourse is one I always wholeheartedly welcome. My inspiration is drawn from two quotes and the rationale from the population policy.  Maya Angelou said, and I quote, 'if you learn, teach and if you get, give'.  The second is from Psalm 90 vrs 12 'Lord teach me to number my days that I may apply my heart to wisdom', and from the rationale that opens the 1994 National Population Policy:
''The Population of Ghana is the nation's most valuable resource. It is both the instrument and the objective of national development. It is in this regard that Government has as its prime responsibility the provision of Programmes aimed at improving the quality of life of the population.'' (National Population Council, 1994).
At the very core of our national conversation on sustainable development therefore is how many people we have and can adequately plan for at any point in time without destroying the ecosystem that sustains lives. I believe this is where the entire conversation on sustainable development begins from. I wish therefore to open our conversation today with a brief reminder of the key tenets of the National Population Policy of 1994, which identifies our national priorities and direction as far as population and development are concerned. I touch briefly on the mandate, vision and mission of the National Population Council.
The Mandate
Article 37, clause 4 of the 1992 Constitution of Ghana states that "the state shall maintain a Population Policy consistent with the aspirations and development needs and objectives of the people of Ghana.
The National Population Council was established by an Act of Parliament of the Republic of Ghana (Act 485, 1994) as the highest advisory body of the Government.
Vision:
The NPC has, as its vision, an "improved and sustained quality of life for the people of Ghana through effective management of population and its related issues in Ghana".
Mission:
The NPC exists to "effectively coordinate and advise government on population related policy implementation, undertake evidence-based advocacy, research, monitoring and evaluation and capacity building in partnership with other agencies to engender improved quality of life".
I believe these tenets provide the appropriate framework within which to discuss our population and development issues as a country, which the theme of this discussion rightly captures.
I begin therefore with some fundamental discussions on demography, the demographic variables and structure; and then move on to discuss the impact of these on various aspects of Population Growth and Socio-Economic Development with a focus on employment, education, security, nutrition, environment and poverty reduction.
1.0 Population Properties and Trends
Five key properties of any population are the numbers, birth rates, death rates, growth rates and age structure. These are not static; they change depending on assumptions about human preferences and, most importantly, a nation's preference for their quality of life. What standard of living is acceptable, and what conditions will people and nations accept and tolerate? If a high-quality standard of life is what is acceptable, population dynamics will not and cannot be left just to what humans want; rather, the focus will be on where the intersection is, such as health limits to inform when, how often and how many children to have while ensuring optimal health of all. This is critical because good health is a non-negotiable pre-condition for efficient human capital accumulation. Unhealthy or sick people will first seek health as a basic instinct for self-preservation. There are similarly psychological limits, economic limits, time limits among other limits that cannot be ignored. Well, they can be ignored but you will then have to deal with the consequences.
Additionally, there are physical limits, such as fresh drinking water, total arable land or the amount of energy and or time available to work, rest, nurture the next generation and self-improvement through lifelong learning that forms the basis of productivity and income. We must accept that, in most instances, nature and nurture set bounds on human choices depending on the preferred standard of living. The question is: what standard of living do we prefer? Remember, not consciously choosing is a choice that, unfortunately, guarantees poor quality of life. The Holy Bible has something profound to say along these lines:
"I have put life and death before you, the blessing and the curse; and you must choose life." Deuteronomy 30: 19
Since humans, in addition to reproducing themselves, produce and at times create items for their existence and sustainability, population trends are critical in determining productivity, consumption and competitiveness of the populations, not forgetting the environmental impact of human activities. These trends are influenced mainly by fertility, mortality and migration with some basic truths applying.
 1.1 Fertility
Ages 15 to 49 are humans' prime biological childbearing years.  However, available resources, cultural, social, economic, health, nationally acceptable quality of life and political factors shape childbearing decisions differently from one country to another.
The most important non-physical factors influencing a country's total fertility rate include relationship status – the fraction of women who are married or in a relationship that exposes them to the possibility of becoming pregnant, use of contraception, the fraction of women who are infecund —for example, because they are breastfeeding, and the prevalence of induced abortion.
Fertility levels are lower in developed countries than in developing nations because more women in developed countries use contraception and abortion to delay childbearing and they tend to marry late to enable them to pursue education and acquire skills for productive work.
1.2 Mortality
Mortality is the second major variable that shapes population trends and the population's age structure is an important factor influencing its death rate. Death rates are highest among infants, young children, and the elderly, so societies with many infants, young children and elderly people are likely to have more deaths per 1,000 people than those where most citizens are young adults. Developed countries with good medical services have more people in older age brackets than developing countries, so the developed societies can have higher death rates even though they are healthier places to live overall.
Birth and death rates are therefore the most important determinants of population growth in some countries, especially those in sub-Saharan Africa including Ghana.
Migration is the third determinant of population change. Internal migration is responsible for population distribution, redistribution urbanization and, at times, slumization; whereas international migration leads to net gain or loss in population. The main questions around migration are: who are leaving? How many are they and for how long will they be away? Migration may drain away valuable talent, both physical and intellectual, especially from developing countries since educated and motivated people with few job opportunities are most likely to migrate in search of opportunities. The less educated who are strong risk their lives through the desert and Mediterranean Sea leaving the weak and less educated in country making development even more difficult.
2.0 Population Growth and Socio-Economic Development
Now let us see the impact of population growth on employment, education, security, nutrition, environment and poverty reduction.
2.1 Population and Employment
At the global gathering on Population and Social Development in Copenhagen in March 1995, a session of the summit explored the interlinkages between population growth and socio-economic indicators such as employment, unemployment and labour demand. The meeting noted that the challenge of employment reflected the degree to which a country's labor supply was not matched by labor demand or job opportunities. Population was identified on the supply side as a supply factor, and the country's economic situation a demand factor.
The demographic variables deemed most relevant in the supply of labor were:
The size and rate of growth of the population, which was a function of the birth rate, the death rate, and migration; and
The age structure of the population, which was also a product of the rate of growth of the population and its distribution.
The supply and demand factors are therefore always expected to be in equilibrium for the system to balance out healthily. Any disparity between the supply of labor and the demand for it creates unemployment and under-employment.
In 2017, The New York Times shared some interesting insights into how supply side factors such as a high population growth rate influences job creation.  It illustrated how some African states with high fertility rates would shape out in terms of job creation capacity if they were scaled up to the size of the USA, which, in 2016, generated on average 129, 000 new jobs every month. The paper noted that, due to "the fertility differential, an American size Tanzania would have to produce 636,000 jobs monthly without cease, American size Nigeria will have to produce 319,000 jobs, American size Uganda 623,000 jobs, Burkina Faso 589,000 jobs, Niger 534,000, Zambia 518000 jobs" to be able to achieve equilibrium between the supply and demand factors. Even for the USA, these numbers will be difficult, if not impossible, to contain; how can most African countries contain such within our current demographic and socio-economic constraints?.
It is widely evidenced that the vicious cycle created by a high dependency burden associated with a young age-structure leads to high consumption, low savings, high interest rates and low investments, which consequentially results in low economic growth and a low standard of living.  This phenomenon produces high fertility rates, which in turn heightens the dependency burden with increased consumption and reduced investments and savings thereby perpetuating low productivity and, consequently, the poverty cycle.
The World Bank's Chief Economist for Africa Dr Albert G. Zeufack at a World Bank Forum in Accra said African countries were borrowing for consumption and not for investment, which according to him, is dangerous. He urged Africans to stop being complacent on issues of poverty: "we need to work to end poverty now", he said. Our Vice President, . Mahamadu Bawumia says we must save more to push down interest rates because high interest rates is a price we pay for low savings.
High dependency demands high consumption, the vicious cycle of high dependency, high consumption and poverty can be broken but only at two points:  the high fertility stage, primarily by introducing well-funded, country-owned, politically led, family planning programs; and at the stage of low economic growth, by adopting policies to accelerate economic growth. To be successful, however, both actions must be expertly pursued simultaneously. Sadly, this seems to be our biggest challenge as a nation and a continent. Instead of placing equal premium on population growth and socio-economic development, we seem to alwaysprioritize economics over demographics even though they are both important variables in the simultaneous equation of development for maximum impact at least cost. Ellen Starbird et al. (2018) puts it precisely and I quote "without universal access to family planning the impact and effectiveness of other interventions will be less, will cost more and take longer to achieve".
2.2 Population Growth and Education
Education is key to individual and collective quality of life and both the erstwhile MDGs and the current SDGs have highlighted education as one of the most important instruments for improving lives and equalizing opportunities for both genders to live fulfilling lives. Education is our dependable friend in fighting ignorance and illiteracy, which breed diseases, which in turn breed low productivity and poverty. Poverty reinforces ignorance and perpetuates the vicious cycle of diseases and poverty. However, for education to be useful and efficient, the quality of education needed to produce competent human capital for socio-economic development needs to be critically examined since our collective prosperity and quality of life depends on a collective quality workforce and not on a few privileged personnel. A workforce without enough qualifications leads to limited chance for individuals and nations to integrate successfully into the 21st century economic cycle.
For effective teaching and learning, the availability of teachers, the physical infrastructure and logistics are crucial and must be in place. As reported by the Ghanaian Times Newspaper on Friday August 24 2018, 7000 teachers quit annually because of lack of accommodation, especially in underserved communities, among other factors, resulting in increasing numbers of unqualified teachers hampering quality education delivery.
In the Daily Graphic of 4th June 2018, a report by Benjamin Glover, showed that lack of toilets in schools was hindering girls' education. In the Ghanaian Times on 8th October 2018, it was reported that about 2 million children attend school without toilet facilities and are compelled to defecate in open space. There are no toilet facilities in 7400 public basic schools, representing 35% out of 21,438 public schools. Out of 9,064 private schools sampled, 1631 did not have toilet facilities.
Despite these dire situations, the number of students' increases significantly each year, making it more difficult to maintain and improve standards year in year out.  According to WAEC, in 2017, 289,210 candidates sat for the WASSCE; in 2018, the number increased by 9.6% to 316,999 candidates; and in 2019, increased again by 9.2 % to 346,094 candidates. A survey report by the Ghanaian Times on 23rd October 2017 stated that in three districts in the Northern Region 94 out of every 100 children assessed in primary three could not read a class two level story and correctly solved a class two level numeracy question. Therefore, whilst school enrollment has increased over the years, it has not been matched with improvement in the quality of education due to our inability to achieve parity between the rapid population growth rate and the much-needed expansion in the economy, infrastructure, social services and training negatively affecting our productivity. Little wonder that, in the Global Competitiveness Report 2018, Africa's median score was the lowest at 45.2 with Ghana at 51.3 compared to the global average of 60. Competitive countries adapt and thrive and less competitive countries stagnate and decline.
2.3 Population Growth and Poverty
Whilst SDGs 1 and 2 aim to eradicate poverty and hunger, trends in the poorest regions of the world, such as sub-Saharan Africa, continue to show increases in the absolute numbers of people living in poverty.
According to the 2018 poverty profile of Ghana by GSS, although poverty rate declined by 0.8% between 2013 and 2017, the absolute figures of poor people increased from 6.4 million people in 2013 to 6.8 million in 2017 and number of people extremely poor rose from 2.2 million to 2.4 million. People were described as poor if they could not afford 1760.8 per annum or 4.82 Cedis a day on food and non-food items, and extremely poor if they lived on less than 982.1 Cedis per annum or 2.69 Cedis a day on food. In that report, economic growth had become less pro-poor thereby widening the inequality gap. There is a strong correlation between high fertility and poverty; the poorest regions nationally and globally also have the highest fertility rates.
Poverty perpetuates high fertility rates that reinforces high population growth thus maintaining a vicious cycle of poverty – high fertility, high population growth and low productivity.  Quite unsurprisingly, our Maternal Health Survey of 2017 showed that the Northern, Upper East and Upper West Regions had the highest fertility rates in the country. Our poverty profile shows that 26% of all poor people in Ghana are in the Northern Region, which is likewise experiencing widening and higher inequalities. Clearly, we can see that high fertility, the associated high dependency, and its severe impacts are felt both at the micro and macro levels.
2.4 Population Growth, Age Structure, Crime and Political Instability
There is a positive correlation between total fertility rate, the age structure and security of a country and countries can age out of crime with decreasing TFR and corresponding increase in median age and decreasing dependency ratio. A recent UK Parliamentary Report on Population and Development described Africa as the youngest continent, with a median age of 19.5yrs with a TFR of 4.7. The figure compares against a median and TFR age of (30.2 and TFR 2.2), (41.4 and TFR 1.6) and (37.9 and TFR 1.9) for Asia, Europe and North America, respectively.
Evidence points to the fact that countries with median ages below 26 years are at risk of political instability due to the sheer number of young people who are strong, healthy, poor, searching for identity and with nothing at stake: Africa's young age puts it at risk of political instability as witnessed in many countries. Our internal security is daily threatened by our inability to meet the moral upbringing and job expectations of this ever-expanding mass of young healthy, strong and restless people.
Also, criminologists have confirmed that crime tends to peak in adolescence or early adulthood and then decline with age; a relationship that is similar across historic periods and geographical locations, prompting researchers to claim that the age-crime relationship is universal (Hirschi and Gottfredson).
The age curves for crimes like robbery and burglary that pre-suppose the need for physical abilities, strength, speed, stamina, and aggression peak in mid-adolescence and then decline very rapidly. Again, their lack of strong bonds to conventional adult institutions such as work and family, their immature stage of cognitive development limits their prudence concerning the consequences of the behavior. The higher age-specific offending rates for young people suggest that shifts in the age-composition of the population could produce sizable changes in societal crime rates. It is therefore not in any country's interest to maintain a high fertility rate, which keeps the nation's median age in adolescent age, and increases the dependency ratio: another reason why population dynamics are important in national development.
2.5 Population and Nutrition
According to the UN's Global Nutrition report titled, "the cost of hunger in Africa: the social and economic impact of child under nutrition on Ghana's long-term development", malnutrition in children increases the country's healthcare costs and puts a burden on the country's educational system and, ultimately, productivity.
The report states that the human and economic costs of malnutrition is about 6.4 percent of the West African country's gross domestic product (GDP). It adds, "In the Northern Region of Ghana, 30 percent of children under five are stunted or chronically malnourished and 37% of adult population in Ghana suffer from stunted growth. People affected by stunting face lifelong consequences starting in childhood, such as frequent illness, poor school performance, having to repeat classes or dropping out altogether, and low workplace productivity".
Let me use the Northern Region situation to help us understand the linkages between nutrition, population management and national development. According to the 2017 Maternal Health Survey, total fertility rate in the Northern Region is the highest at 5.8 compared to the national average of 3.9. The teenage pregnancy rate is 16% compared to the national average of 14% and, not surprisingly, the CPR is the lowest at 17% compared to the national average of 25%. The northern zone recorded an induced abortion rate of 3% compared to 22% in the coastal and middle zones. Now, anemia among children 0-59 months is 66% at the national level and highest in the Northern Region at 82%. Anaemia among women 15-49 years nationally is 42% and highest in the Northern Region at 48%.
Evidence from the UN Global Nutrition report showed that when children missed critical nutrients, including proteins, vitamins and minerals, their growth while in the womb is hindered. To ensure a good start from conception, therefore, researchers discourage pregnancies with high demographic risks (pregnancies in women below 18 years and above 34 years, birth intervals of less than 24 months and high birth order >3). Research findings from across nations conclude that pregnancies that are too early, too closely spaced, too late or have too high a risk of death  for both mother and baby ; and for every child who dies, there are many more who are weakened or handicapped. A child who is shortly followed by another suffers the consequences of short spacing and can suffer from nutritional disease. Birth interval, birth order and maternal age at birth influences child health and survival both in the developed and developing countries. The effect of maternal age and birth order are apparent in every social class probably as a direct causal relationship arising from maternal depletion or competition among children for resources. When birth intervals are two to four years, infants have the best chance of survival irrespective of the wealth status of the family, level of maternal education or place of residence.
2.6 Population Growth and Environment
Although a major contributor to global warming is human consumption, especially by the citizens from developed countries, human population growth also contributes significantly, given that humans use fossil fuels to maintain lifestyle. More people means more demand for oil, gas, coal and other fuels mined or drilled from below the earth's surface that, when burned, produces carbon dioxide into the atmosphere to trap warm air inside like a greenhouse.
According to the United Nations Population Fund, human population grew from 1.6 billion to 6.1 billion people during the 20th century during which time emissions of CO2, the leading greenhouse gas, grew 12-fold. Rapid population growth increases demand on natural resources and threatens the already fragile ecosystem with dire consequences for all, but is worse for the poor. The search for more arable lands for agriculture, galamsey, cattle grazing, charcoal production, and domestic fuel-wood increases pressure on forest cover that is so important for protecting watersheds, wildlife, and the ozone layer.
Therefore, population, global warming and consumption patterns are inextricably linked in their collective global environmental impact and, as developing countries' contribution to global emissions grows, population size and growth rates will become significant factors in magnifying the impacts of global warming.
According to the Worldwatch Institute, a nonprofit environmental think tank, the overriding challenges facing our global civilization are to curtail climate change and slow population growth. "Success on these two fronts would make other challenges, such as reversing the deforestation of Earth, stabilizing water tables, and protecting plant and animal diversity, much more manageable", reports the group. "If we cannot stabilize climate and we cannot stabilize population, there is not an ecosystem on Earth that we can save."
Many population experts believe the answer lies in reducing consumption in developed countries and improving the health of women and children in developing nations. By reducing poverty and infant mortality, increasing women's and girls' access to basic human rights (health care, education, economic opportunity), educating women about birth control options and ensuring access to voluntary family planning services, women will choose to limit family size.
Conclusion
"The Geometrical Population Growth in Ghana: Our Hopes, Our Fears". The bible enjoins us to seek the truth, which will set us free. There are truths around population dynamics. Population is both the instrument and objective of national development. The truth is the population can be an efficient instrument of development if they have a good start, with adequate investment in nutrition, health, education and skill, which ultimately leads to high productivity, competitiveness and innovation. This can be achieved and life will continue to improve for people in poor countries as fertility rates decline further—especially if their governments adopt policies that recognize changing demographic realities of our journey from high stationary (high fertility, high mortality) to low stationary (low fertility and low mortality) with corresponding improvement in living standards and life expectancy. This, however, is neither automatic nor adhoc – it is time sensitive and, like a phone number, you have to dial in the numbers in the right order to reach the person you want. All stakeholders including the public, traditional, religious and political authorities should work in concert to break the cycle of high fertility/ low growth traps / low productivity in which many sub-Saharan Africa countries find themselves. We can learn from China's example as Africans in achieving this change. In 1950, China's population was about 550 (>3*) million people most of whom were in poverty, whiles Africa had 230 (<5*) million people, also in poverty. By 2018, China's population stood at 1.4 billion, with most of them significantly empowered economically, whilst Africa stood 1.2 billion, and Sub Saharan  Africa growing from 186 (5 times) million to about 1 billion people within same period, but without much to show by way of standard of living for our people.
Experts contend that massive social plans conceived by governments including political leaders, which are implemented without considering the critical role of population dynamics, have produced minimal improvements, at times widened inequality gaps, and ultimately compromising the quality of life for all. Economist William Easterly writes of Sachs and other anti-poverty advocates, "Poor people die not only because of the world's indifference to their poverty, but also because of ineffective efforts by those who do care".  
Accumulation of human capital has a right order and optimal timing that does not take into consideration our wishes, dreams, habits and cultures. It is not adhoc, it is strategic, and investments are sequential in nature beginning with an emphasis on the critical role of population dynamics in development.
Sharing is caring. If you care for people, you should share what you know with them. After all, somebody shared what we all know. As Maya Angelou said and I again quote "when you learn teach, when you get, give".  So let us share, let us teach and let us give as we have received. Thank you. Mr Chair, Honorable guest of honor, distinguished nobles, other invited guests, and men and women of the media, for giving me the opportunity to share.