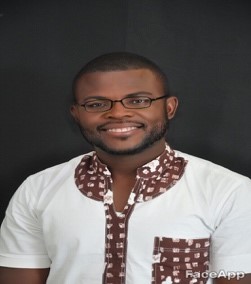 Concerns about making better use of evidence in policy formulations are closely linked to pervasive pressures for improved effectiveness in service delivery and accountability in democratic nations. This emphasis on better design of public policies, and programs for improved effectiveness has been most palpable within domestic policy issues but has also drawn recent concerns about better design and delivery of overseas development aid programs. Evidence-based policymaking processes, trusting on transparent utilization of rigorous evidence and comprehensive consultation processes, are seen as contributing to balanced policies and legitimate governance. The efficiency and effectiveness objectives are complemented by wider interests to improve the perceived legitimacy of policymaking processes and civic trust in public policymakers.
In fact, the campaign for evidence-based policy begun in the early 1970s, and gained renewed strength in the early part of the late 1990s. It sought to pursue rigorous analysis of policy and program alternatives, with the primary intention of providing valuable inputs for public policymakers in their continuing consideration of public policy development and program improvement. Within the public policy debates, it is accepted that reliable evidence, and expert knowledge are essential to sound public policy formulation and implementation processes; even though, the processing of these evidence and expert knowledge is problematic and varies highly across public institutions. The potential for close connection between good evidence and good public policymaking is usually undermined by two key important factors: political and institutional.
First, the public policy process is unavoidably anchored in political ideologies, inducement, and compromises. In this political economy context, some kinds of evidence are certainly seen as more important than others for underpinning public policy situations and opinions. These political economy dynamics are expressed through the preferences and agenda setting of political leaders, legislators, lobbyists, and stakeholders, mediated through media communication and public opinions. Public policy studies have evidently shown that neutral and objective evidence of scientific knowledge does not, and cannot, drive public policy in a democratic political economy system. This is because evidence is connected to competing arguments about ends and means, and the political decision-making process is intrinsically characterised by multi-party antagonisms, trade-offs, and compromises. In light of this political economy setting, the primary aims of "evidence-based policymaking" have lately been deeply fit, with most public policy advisors now adopting the more stronger phrase "evidence-driven policymaking."
Secondly, in different public institutions, the evidence needs and practices of senior officials differ significantly. Whereas access to accurate evidence is very critical in all ministries, departments and agencies, the specific administrative culture, practices and procedural rules governing evidence selection and use in each type of public institution are central for the way evidence is recognized and utilized. Consequently, patterns of evidence use and management vary across policy domains (such as social policy, economic development, environmental regulation, etc.) and across public institutions associated with different public sector functions (such as service delivery, regulatory oversight, and policy development). In research literature on public agencies, institutional types have been differentiated in various ways. It is therefore critical to distinguish between the vital functional roles of policy development, regulatory oversight, and service delivery, and to suggest that public institutions undertaking such functions are more likely to have different evidence needs.
Indeed literature on improving policymaking through effective use of evidence comprises a broad array of views, but two main groups of viewpoints can be recognized among those who support the significance of good evidence in public policymaking process. The first group believes that evidence-based public policymaking methods are possible but need a significant commitment to rigorous methodologies for public policy, and program evaluation. The proponents in this group strongly believe it is both practical and highly necessary to strengthen the capacity of public institutions to use rigorous methods. They argue that reliable information about "what works" and "what does not work" has been insufficient and that improvements depend on public institutions supporting policy and program evaluations based on random experiments. In fact advocates in this group have called for a thorough identification of well-grounded sources of evidence and research synthesis on which practitioners can rely.
The ambition of building a more evidence-based public sector, whether in Ghana or any other nation (developed or underdeveloped), requires institutionalization through government support for long-term investment in data gathering and analysis on critical social, economic, cultural and environmental issues, as well as investment in technical and managerial skills for interpreting and utilizing evidence from several sources. The goal is to increase the utilization of evaluation and review mechanisms, with well-defined procedures for assessing the impact of various programs, regulations, and public policy interventions, and with feedback into the policy development and implementation processes. These developments would possibly happen in a system in which the judiciary, the legislature, and most likely the political economy system, are supportive of transparency and information sharing.
The second group believes that though developments are highly desirable, there is no possibility of building a public policy decision-making system fashioned mainly by research and evaluation outcomes. This group contends strongly that good public policymaking should be guided by an array of relevant "best available" evidence, accepting a wide conception of usable knowledge whilst accepting the value of significant technical expertise. The advocates of this group also accepts that conflict and bargaining are continuing characters of a democratic political economy system and recognizes the inherent role of values, ideologies, and economic interests in influencing policymaking. More specifically, for addressing complex policy and program areas, these advocates consent that collective methods to knowledge sharing and adaptive management in light of experience will be necessary.
The earlier expectations of evidence-based policymaking crusade for speedy developments in policies and programs through better use of rigorous research were not precipitously realized. The explanations provided for this dearth of improvement divulge some underlying differences in viewpoint about the relationship between science, public policy, and politics. For the supporters of scientific evaluations and the use of social experiments, increasing the supply of high-quality policy and program evaluations is crucial. This supply-side solution also relies on increased investment in policy and program evaluation, and analytical skills and a willingness to learn from piloted policies and programs. Conversely, the concerns about who will pay to underwrite these investments, and who will actually use the high-quality evidence in their decision making (i.e., demand-side) is also important. Political leaders are often seen as unreliable partners in supporting social research in areas deeply affected by partisan ideologies, and pressure group politics. For instance, analytical resources utilized by Ghana's executive and legislative arms of government since the 1992 have fluctuated substantially over time and seem to have been undermined by periodic waves of partisan politics. The puzzles about how to strengthen evidence-based policymaking processes, and how to improve the outcomes of policies and programs have attracted other explanations in literature. One major argument is that perhaps the problems are tougher to understand and more intractable to resolve than initially thought.
Leaders who desire to create more logical linkages between rigorous research-based analysis and a politicized realm of policy design and deliberation are mostly confronted with serious obstacles. The promoters of evidence-based and technocratic policymaking face difficult challenges inherent in democratic political economy environment. Even if sound evidence that is useful for policy analysis continues to expand, the political nature of policy debate and decision making is generally unfavourable to scientific-driven views. More particularly, African governments and political leaders are mostly driven by socio-political factors other than research evidence. Political leaders mostly in African democracy may be more focused on political argumentation, maintaining stakeholder support, engaging with media-framed debates, and managing political risks. Evidence can inform and enrich these political debates in a democratic political economy system but does not drive the outcome. Given the multiple interests, perspectives, and problem frames mobilized by public policy actors, the linkages between evidence and public policy are deeply mediated by diverse evolving contexts, interpretations, negotiations, multi-party antagonisms and organizational practices.
In Ghana for instance, there are thousands of public policy documents produced annually by governments. However, there has been surprisingly little research concerning how policy bureaucrats in this country actually make decisions informed by available evidence, and what sources of evidence are actually deployed in this process. While there is enormous literature on policy and program implementation and evaluation, relatively little attention has been given to how evidence is used within the nation's public bureaucracies in the policy development works. In fact, there are dedicated units concerned with policy analysis, research, and reviews in most of our ministries, departments and agencies. Nonetheless, relatively little research has been conducted to explore the practices, skills, and capacities of these policy workers: how they conduct their policy designs and review roles, how they perceive their tasks, how they utilize information, what sources they trust, and how they process the feedback from political leaders and key stakeholders.
Reference
Avey, P. C., & Michael, C. D. (2014). What Do Policymakers Want from Us? Results of a Survey of Current and Former Senior National Security Decision Makers. International Studies Quarterly 58(2): 227–46.
Email: fessilfie@ideresearch.org
Felix Larry Essilfie is the Executive Director of the Institute of Development and Economic Research (IDER), and a consultant with the University of California, Los Angeles (UCLA) Capacity Building Center (CBC). He is a member of the African Evaluation Association (AfrEA), International Association of Impact Assessment (IAIA), and International Society for Development and Sustainability (ISDS). As a Development Economist whose aim is to undertake research works that drive evidence-based policy decisions, Felix' research interest covers areas including Health, Education, Agriculture, Political Economy, Behavioural Economics, etc.