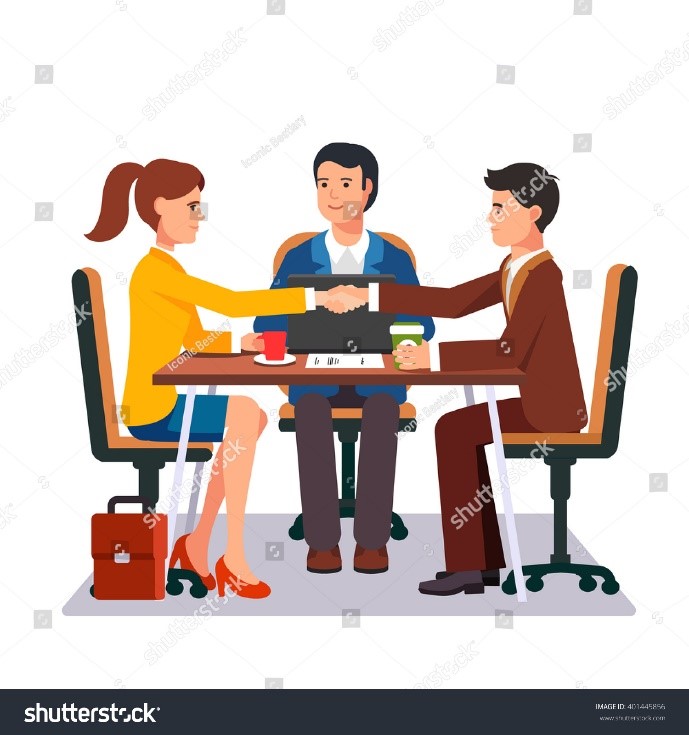 Whenever you're in conflict with someone, there is one factor that can make the difference between damaging your relationship and deepening it. That factor is attitude…….William James
Last week we looked at some of the effects of bank consolidations, mergers and acquisitions on the employees – which needs serious examination and attention. Many bank failures are known to have been caused by The People Risk Factor. It is the people who operate systems, effect processes, and take decisions; and therefore, as a human institution, it should be realised that these other systems cannot operate without the people. The people's mindset needs to be re-oriented to meet the demands of the new measures. A change management process should be looked at holistically to involve Board members, Management staff as well as the general staff. Sometimes, change management is targetted at the ordinary staff while the mindset of leaders remains the same.
Change Agents
Who is responsible for managing planned change activities? The answer is Change Agents. These change agents can be managers or non-managers, employees of the organisation or outside consultants. There are three categories of change agents:
External Change Agents
These are outside consultants temporarily employed in the organisation to remain engaged only for the duration of the change process.
These are employees who have knowledge about the organisations' problems and have experience in improving the situation. Such persons are usually assigned responsibility for facilitating the change through mentoring and leading staff to blend with the new changes, without coercion. They are also mentors and role-models in the system who can influence people.
External-Internal Change Agents
These are the individuals or small group within the organisation designated to serve with the external change agent so that interventions can be implemented effectively with their help.
Questions to Ponder for all Change Agents
Are you a change agent? Here are a few questions to ponder.
External Change Agent
If you are an external change agent,
Are you well-versed in the core business and structures of the organisation you have agreed to help change?
Are you employed to serve the genuine change-needs as diagnosed by the Institution?
If you observe personal agendas by some persons, do you sit and discuss with the employer – taking the staff and their clients and customers into consideration?
What are the positive and negative consequences of the change? When it is balanced, will it improve the organisations bottom line, or is it just change for change's sake? Note that some changes are just a change of personnel, while the engine still runs in the same old way.
Internal Change Agents
If you are an internal change agent, do you ask fundamental questions that can help you identify with the cause and be able to sweep people off their feet with the new vision, slogan and values?
How do you feel as a change agent? Are you regarded as a spy for the new regime, or someone that can be relied upon for your transparency and neutrality?
Is it an opportunity for you to report others in your personal vendettas, or a chance for you to be promoted?
Do you give truthful and factual information to the external change agent, or twist facts to have your way or facilitate hidden agendas?
How well can you be trusted as a liaison?
Questions for the General Staff
Without the human capital, an organisation cannot reap the benefits of change. If one examines the sources of operational risk, one finds that people-risk is one of the most dangerous aspects and can hit a bank's bottom line within the twinkle of an eye. Internal fraud in banks, especially when done in connivance with external fraudsters, results in massive losses to banks. For staff who have been affected by change of management and restructuring, let me ask you the following questions for you to ponder:
How are you finding the change management process? Any opportunities to tap from?
Is it clipping your wings of power? Don't worry. Situations change.
Is it taking you out of your comfort zone or safety net? Don't worry. Embrace it.
Searching deeply within yourself, do you not find anything positive about the expected results of the change? "Wala ooo wala"
Are you feeling "lorded-over" by new faces and "inexperienced" persons? You have no control, so show your positive side too.
Do you show a positive and welcoming attitude to your new leaders and colleagues, or regard them as invaders? Hmmm. You never know.
Have you been upgrading yourself to become more marketable and adaptable to any changing circumstances in your career, or are you stuck in your deep pit of knowledge? Sometimes these changes are blessings in disguise. Your star may not shine in that organisation, but rather prepare you for a better place to shine at a later stage.
Are you ready to share your experiences while learning new ones? Please get on with it. Sharing is caring.
Integration challenges is a matter for all hands-on-deck. Looking at the three levels (Board, Management and Staff) it means that one level cannot work without the other. Effective communication is the first key to the problem solving.
Changes at the Board level
The change in ownership structure immediately requires a change in composition of the board. When government takes over a bank, the board structure necessarily should include various specialist persons to ensure government's agenda is adhered to. Usually, there is more transparency with less leaning toward the shareholders' personal interests. These new board members also need to understand the new goals and objectives of the new organisation and work as a team. Divide and rule tactics should not be part of the agenda, otherwise it will end up as a fruitless venture. The new strategy and values should be imbibed by all board members before filtering down to the staff.
The Staff Durbar
My experiences of staff durbars held during change transitions have been times of mixed emotions. There is excitement, fear of the unknown and uneasiness about the organisational culture of new partners. Sometimes the paradigm-shift being introduced is by forced mandate using a one-way communication style.
However, this is a time when certain mentors can be used to sway the staff and move them to believe in the new structure as a beacon of hope. This is the time that change agents within the organisation can be adopted to translate expectations of the paradigm shift into reality. The composition should be a good mix of all personalities and functionaries, as well as existing and new staff.
Avoiding a Clash of Cultures
One mistake that we all make is assuming that the acquired bank's staff are either too young or inexperienced, and intruders who are coming to dilute the bank's brand. We should never make those assumptions. Organisational culture takes a while to become engrained in people. This is the reason why internal change agents should be composed of all ages, backgrounds and represent all sections of the divide.
We all know that success is not only about long experience, but also the correct attitude to learn fast and blend with the tide. Within all cultures we find both the good and bad aspects, so emphasis should be placed on suppressing negative aspects of the cultures and projecting the strong values.
Fair Treatment for all – Team-work
Just like treating customers fairly but not equally, managers should learn the art of team building. Rebuke in private and praise in public. Emphasise the strengths in your staff while de-emphasising their weaknesses. Please, remember not to fire employees by email. It is the worst that can happen to them amid the turmoil.
Great Communication skills
Everyone makes communication mistakes from time to time. However, try to prevent the common mistakes we all make – like assuming that all circulars have been understood. If you are a manager, you have to understand the instructions from leadership before you disseminate them to the staff.
The key to good communication is to think about the needs of the beneficiaries. Above all, remember that communication is a two-way process. Be ready for questions, and listen to what your subordinates say. Avoiding common communication mistakes will greatly enhance the quality of your messages, your reputation, your working relationships and your job satisfaction.
Conclusion
To conclude, I wish to share an aspect of a quote from a daily devotional guide saying "God Never Wastes an Experience". The relevant quotation was 'In all things God works for the good of those who love him.' …Romans 8:28.
To my young readers, please accept any posting and transfers assigned to you on the job. The change, however drastic it may seem, could be the source of your future shining light. You are being prepared for the greater things ahead of you and in every circumstance, look for the positives and opportunities there and take advantage.
Sometimes you may feel that is an obstacle to your career aspirations; but remember, as human as we are, we always propose but it is God who disposes. No experience is ever wasted if it is used wisely. God can use what you've been through to develop you into the person He intended you to be.
Happy banking.
ABOUT THE AUTHOR
Alberta Quarcoopome is a Fellow of the Institute of Bankers, and CEO of ALKAN Business Consult Ltd. She is the Author of two books: "The 21st Century Bank Teller: A Strategic Partner" and "My Front Desk Experience: A Young Banker's Story". She uses her experience and practical case studies, training young bankers in operational risk management, sales, customer service, banking operations and fraud.
CONTACT
Website www.alkanbiz.com
Email: alberta@alkanbiz.com  or albique@yahoo.com
Tel: +233-0244333051/+233-0244611343