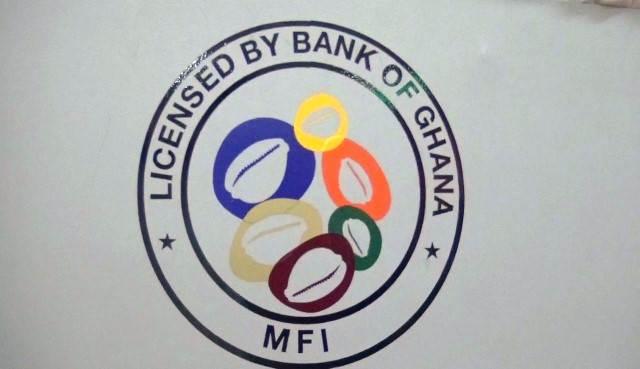 A couple of weeks ago, the Bank of Ghana made public its determination to continue with the banking sector clean-up exercise it started in 2017. Thus, in this second quarter (Q2-April-June) unless otherwise decided, the Bank will descend on the low-tiered banking segment with over seven hundred (700) licenced institutions under its supervision. The Bank will strike out of its register some Microfinance Institutions made up of Rural and Community Banks (RCBs) and other non-bank (specialised deposit-taking institutions) it has identified as insolvent or had breached regulations that call for the official revocation of their licences.
Based on the number of institutions in this segment and their spread across the country's length and breadth, one can envisage impacts of the impending actions. Indeed, many studies have established that microfinance institutions by the nature of their operations created access for the unbanked or underprivileged households to improve their economic well-being. The traditional banks consider the cost of reaching underprivileged households very high and unprofitable; thus, microfinance businesses operate in that space. They serve as channels for them to save or take small loans for petty-trading.
Nonetheless, the microfinance sector in Ghana is not immune to the challenges characterised by it in other countries. This script takes a sneak preview into the underlying reasons upon which the central bank will revoke their licences and how the outcome will affect the financial inclusion drive.
Underlying reasons
Indeed, since those institutions operate or continue to do business as lenders, some of the underlying reasons will not be different from those established against the nine (9) erstwhile banks. We should not be surprised to hear issues of poor corporate governance practices as the grounds for poor lending practices and high non-performing loans, with the consequential capital deficits. Unlike the banks, where it was established that shareholders exerted undue influence on management, the debacle of the Microfinance Institutions will be that credit approvals are arbitrary, as the managers themselves are controlling shareholders in most of them.
This issue of non-adherence to credit management principles (policies) will take centre-stage, with undercurrents such as : (1) using short-term funds for long-term projects (real estate/co-mingling of activities in the case of those with subsidiaries); (2) weak credit documentation and internal controls; (3) breach of single obligor limits at the blind-side, with Board of Directors composed of family relations and one (1) or two (2) independent directors appointed for window-dressing purposes.
It will also be the case that some of them took excessive risks by making placements in investment schemes which promised high yields but failed to materialise. In effect, they failed in their operations since they were unable to make profits or generate enough revenue to sustain them. Therefore, to protect depositors from further losing their investments, it is necessary to withdraw their licences. In fact, many of the microfinance institutions' current business model also makes them susceptible to failure. For instance, most of them rely on loans from universal banks and on-lend such loans at higher interest rates to their customers – who are unable to repay.
Impact
The impact of the impending decision will be in two-fold (short-term and long-term). Beforehand, the insolvent institutions' inability to pay their customers' mature investments or savings created reputational damage – with the attendant loss of confidence and panic withdrawals from the other ones. The clean-up exercise will witness a public release with a long list of insolvent institutions (those known – ASN, Alpha Capital, and the unknown ones). The magnitude of the numbers will create a case of mistaken identity for the relatively solvent ones; hence, they will experience further panic-withdrawals unless they adopt proactive communication strategies in response.
The apprehension will lead to a situation where the unbanked households who naturally gravitate toward the microfinance institutions be unwilling to enter into banking relationships (open accounts or do savings) with them. The mistrust will invariably hinder efforts aimed at promoting financial inclusion in the short-term.
What's more, when the dust finally settles there will be a gradual rebound of confidence in the sector. This will also depend on public education and continuous surveillance to quell activities of unlicenced companies that are likely to emerge thereafter to cloud the environment. Going forward, the solvent microfinance institutions will need to redesign their business models to make them sustainable and responsive to needs of the unbanked. In this way, they will become attractive to many of the unbanked communities and thereby deepen financial inclusion in the long-run through innovative products and services.
Beyond the Clean-up exercise
To note, it is becoming increasingly difficult for many microfinance institutions in Ghana to survive beyond the growth stage or stay in operation after the first five (5) years of incorporation. The paradigm-shift requires capacity-building for key personnel and staff, since many of their key persons enter the industry without much insight into operational dynamics and how to manage the challenges. While there is also need to comply with policies, regulations and directives, the sustenance or future viability of the Microfinance Institutions also depends on reliable funding sources.
What then works for them going forward? One of the financing options worth exploring is the Ghana Alternative Market (GAX) operated by the Ghana Stock Exchange. The GAX focusses on businesses with potential for growth and accommodates companies at various stages of their development – including start-ups and existing enterprises, both small and medium. Currently, most of the Microfinance Institutions rely on meagre deposits, owners' funds, loans and investments. But the narrative can change when the owners begin to explore the Ghana Alternative Market (GAX).
There are many other benefits that will accrue to them when they list on the Ghana Alternative Market (GAX) platform. For instance, listing on the GAX platform will afford them an opportunity to secure longer-term capital for growth and make them withstand competition.
Largely, ownership of the Microfinance Institutions has been limited to their managers; and they are unable to raise more capital from their resources to meet future increases in regulatory capital. One of the benefits the GAX platform offers is that it enables companies to broaden their investor-base and provide liquidity for their business activities. It is therefore an appropriate funding source for the Microfinance Institutions to explore.
Again, the business of Microfinance Institutions, like that of other financial institutions, requires public trust and confidence to thrive. The GAX platform can help in that direction, as it has been established that it raises the investing public's awareness of a company and its products and services. By extension, such public awareness will enhance the companies' status and create opportunities for them to be viable.
Your feedback is always welcome. God Bless!
This script was written by a Chartered Banker with a flair for feature writing. Apart from his work schedules, he edits or proof-reads corporate material for his colleagues, executive managers – including distinguished professionals working in various fields outside Banking. Through this column, his articles feature on third-party online media platforms in Ghana and outside. Email: Kwaku.Anumu@gmail.com