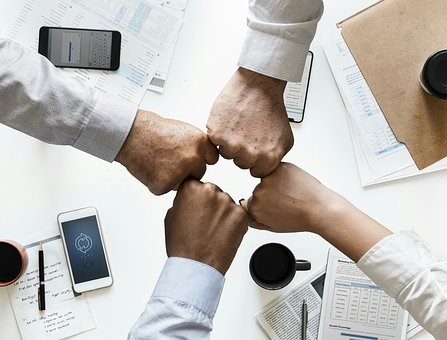 "A boss creates fear, a leader confidence. A boss fixes blame, a leader corrects mistakes. A boss knows all, a leader asks questions. A boss makes work drudgery, a leader makes it interesting." – Russell H. Ewing
Dear Reader, we have now seen the mix of personalities that Alfred, the new branch manager, has to work with to turn around the fortunes of Essipong branch of Capricorn Bank. Please remember that the story of Alfred is fiction and any similarity to the situation, names and personality traits of the persons mentioned are purely coincidental. Last week, I looked at the dilemma of Alfred as he did a self-audit of his branch to strategise on his dream of creating a flagship branch to make Capricorn Bank proud. Can he do it alone? Of course not.
Appreciating the differences among people
After conducting free on-line personality tests, Alfred now appreciates the reason why all people are unique and differently wired together. If we all shared the same personalities, motivations, and communication style, we would have been complaining about our colleagues and the offices would be boring and ineffective. There's a difference between individual personality types complementing each other and conflicting with one another. These differences can lead to challenges in the workplace if they are not appropriately addressed.
Problems can occur over the way people prefer to accomplish tasks or interact with one another. For example, some workers may prefer not socialising or distractions during certain hours and keep to themselves or shut their office door, while others may see this as unfriendly or even rude behaviour. In learning the various personality types, the best managers create productive and engaging work environments for team members. In identifying the personality types, Alfred has revised his strategy from just teamwork to collaboration.
Managing the branch through People
Alfred's dream of creating a model branch can only be achieved with his team. The best efforts of a branch manager can only be seen through the collective effort. Let us re-visit a summary of some key functions of branch managers:
Represent Management by the implementation of management policies.
Supervise staff directly or through the direct reports.
Mobilise funds for the branch directly and through the branch staff.
Credit appraisal of customers' proposals, directly or through Loan Officers.
Attend to customers' issues directly or through the Customer Service staff.
Monitor branch performance regularly and identify any warning signals to keep income leakage in check and create wealth for the bank.
Visit customers on loan monitoring or recoveries, business counselling, follow up to activate inactive accounts.
Monitor customers' transactions for risk management, risk-grading and to prevent regulatory sanctions against the bank.
Having worked with the team for some months, let us see how Alfred's strategy is being put into action:
Know your team: Alfred needs to identify some individual strengths and weaknesses for each team member. The personality tests they all undertook gave them an insight into their dominant personality traits.
Clarissa, the customer service officer works extremely fast but acts quite immaturely and misses some of the 'Know Your Customer' details. She is sanguine and a 'peoples' person' but not meticulous.
Esther, The Customer service assistant, is quite thorough but has issues with the volume of work processed. She is quite melancholic and still complains about her grading, despite assurances from Alfred he will investigate.
As a 'homeboy', Kwame the Loans Officer has spectacular customer relationships but can never say "no" to the clients. He is quite phlegmatic and not too serious about the worsening loan portfolio.
Adisa the Sales Executive has excellent technical skills, but falls short in people skills. One cannot blame her for her conservative upbringing. Alfred has been contemplating recommending her for a credit analyst position at head office, away from prying eyes and pressure from the customers.
Matching Tasks with staff:
Group One: Based on these, he decided to hold short meetings with groups of either like- or even opposite-minded employees. After a discussion with Osei-Broni, the Operations Manager, he received massive support. They therefore assembled the two sales executives and two customer service staff. Being the face of the bank, their input would go a long way to improve service delivery and eventually productivity of the team. This strategy – termed a skill-based work assignment – allows them to play into each person's strengths and minimise work assignments that would target his or her weaknesses.
Since these people have complementary skill sets, they were put together to develop a programme of developing a scheme to mobilise more deposits and improve their service quality. They were given one week to make a presentation to the whole branch staff in a week's time. The branch would then openly critique their presentation and bring more ideas for acceptance by the whole team. This announcement was met with excitement by the team, and as they were left to plan their strategy they started exhibiting various traits. Alfred and Osei-Broni watched qualities like leadership, collaborativeness, listening and being motivational emerge naturally among them.
Group Two: The next group to be put together was Kwesi, Loans Officer; Hansen, Transport Officer/Driver; Mary and Kofi, Tellers. This group was given an assignment of identifying loan defaulters in the branch and plan a recovery strategy to visit them for updates. In addition, they were also asked to identify dormant account holders and arrange visits to revive the accounts. Their presentation was due in two weeks.
Both groups were encouraged to have their own informal meetings and strategise. Alfred observed the way Mr. Hansen was excited about the recovery exercise. His institutional knowledge as well as grapevine information tank was very appropriate for tapping by the loans officer, as well as Alfred himself since he was yet to meet the loan defaulters. The two Tellers were also knowledgeable about the informal side of the customers and their associates, and could give information about the customers, their occupations and social details which would not be on file. They were also excited.
Dangers of Micromanaging
In banking, there are certain areas where transactions are guided by banking principles and legal regulations. However, there are certain areas where new ideas and creativity is encouraged. Marketing, branding and customer service relationships are areas which continue to benefit from changes. Although Alfred was quite knowledgeable in recovery methods and marketing, he was also aware that the methods were not cast in stone. As long as there were no illegal methods in product marketing, and with the good product knowledge and attitude, the groups were capable of coming out with new methods of doing these things. The sense of belonging that accompanied the assignments was enough to generate teamwork and innovativeness among the groups.
One of the most difficult habits to keep under control when leading others is the tendency to micromanage. As someone who has a great deal of responsibility within the company as well as being emotionally invested, it is tempting to try and do it all yourself. However, micromanaging – even for the most tireless of managers, is the kiss of death in being an effective leader. Let us examine some of the dangers of micromanaging:
Your employees will come to resent always having you looking over their shoulder, which can undermine whatever other positive qualities you have going for you as a manager.
You stunt your employees' growth.
In order for each employee to become the best they can be, you have to encourage them to find their own way. Sometimes they may not do something in the same way that you would, and your standing aside may result in their failure. Keep in mind, however that failure is often a prelude to success; but there are certain transactions in banking that are no-go areas. Changing procedural matters require approval to ensure they are within the legal tenets of banking.  Here are some suggestions to help managers avoid the temptation to micromanage:
Develop a rule whereby employees cannot come to you with a problem unless they have also thought of two solutions to that problem.
While having an open-door policy is helpful in building rapport with your employees, and it is useful in serving the needs of your employees, you must consider how useful you are being to those employees if you stand in the way of their growth.
Develop a listening ear and watch how the discussion flows. Go in only where your help is truly necessary versus one of those times when in helping your employees you are actually hurting them.
We will pause here. Lets us see how the two groups perform next week.
To Be Continued……………
ABOUT THE AUTHOR
Alberta Quarcoopome is a Fellow of the Institute of Bankers, and CEO of ALKAN Business Consult Ltd. She is the Author of two books: "The 21st Century Bank Teller: A Strategic Partner" and "My Front Desk Experience: A Young Banker's Story". She uses her experience and practical case studies, training young bankers in operational risk management, sales, customer service, banking operations ethics and fraud.
CONTACT
Website www.alkanbiz.com
Email: alberta@alkanbiz.com  or albique@yahoo.com