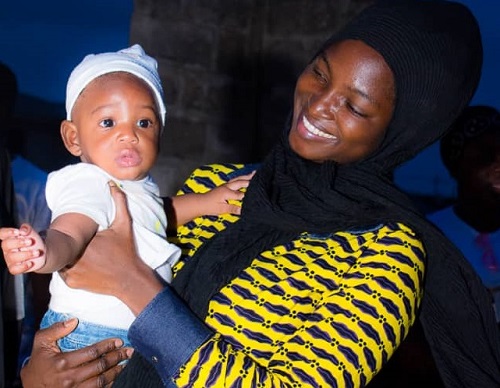 As a young woman, a thought that often crosses my mind is the excitement of being a wife and mother. Then the thought of marrying my status as a mother with being a career-woman also strikes me: this has been a day-dream that recurs every now and then.
No country or economy can boast of reaching its full potential or excelling in the 21st century without the participation of women, just as with men, boys; and in doing so, good-quality childcare is essential. Yet today, in many parts of the world, working parents – mothers especially – are faced with challenges in accessing decent childcare.
Considering that supporting early childhood development translates into healthy development, greater capacity to excel in school, and increased productivity in adulthood subsequently, the fact that mothers especially deserve a family-friendly environment to cater for their babies cannot be overemphasised.
Studies have also shown that there is a symbiotic relationship between care and work, and where disregarded it can contribute to unscheduled absenteeism – which generally leads to decreased productivity.
For the new mother of a child less than a year or even six-months old, it is difficult if not almost impossible to prioritise anything over her baby.
I have personally come across a few women who have had to quit their jobs in the corporate world because they had babies and could not put up with the stress of combining child-care with their extremely demanding work.
Rahmat Suleiman is a first-time mother – who a few months ago was confronted with the dilemma of whether to quit her job or leave her baby in someone's care barely three months after delivery.
"At the time, I didn't have access to a close relative who lived nearby that I could leave my baby with to start work. The thought of leaving my baby at home stressed me out, so I decided to resign and look for another job with a much more flexible work schedule," Rahmat narrated.
Sarah, also a working new mum, tells me she feels sad and emotionally stressed leaving her 5-month old son at home because of work.
"Hmmm…it's nerve-wracking, but duty calls. I feel sad, and I'm concerned because feeding him is a bit difficult, and if the caretaker is not patient with him he won't be well-fed.
"Having a nursery at my workplace would have been very beneficial. It would have taken the stress off my mind – having to think of my child being far away from me. At least, if he were close, I could quickly dash to the nursery to check up on him and even breast-feed him. Even though I can equally pump the milk, giving him the breast will enhance bonding," she noted.
It is due to this background that it would be laudable for employers to develop a natural motivation for giving family-friendly workplace policies more attention.
In 2016, IFC launched the Tackling Childcare Partnership – a commitment to action that promotes better career opportunities for working parents, and to accelerate the spread of best practices for employer-supported childcare.
Together with the World Bank Group's Women, Business and the Law team, the IFC – with the 'Tackling Childcare' initiative seeks to provide better understanding of the dynamics in employer-supported childcare, and to bring together the private and public sector dimensions to address childcare.
The IFC's report, titled 'Tackling Childcare: The Business Case for Employer-Supported Childcare', looks at how employers can support their employees' childcare needs – and the business benefits such support may bring. It examines the range of business-drivers which might motivate companies to explore childcare options: from statutory and legal compliance, and human resource management, to building a corporate reputation and opening new markets.
Employers can offer childcare support in different forms and strategies, including workplace childcare centres and subsidising cost of childcare, among other means.
In Ghana for instance, I have heard of a few companies introducing the 'nursery at workplace' concept. I know of MTN Ghana as one of such. The company has also provided mothers with flexible shifts that enable them to balance their work and family lives.
"MTN is aware of the challenges women face in trying to balance work and child-care, and this crèche came as a great relief to beneficiary staff.  MTN has also introduced Flexi-hours for employees. As a result of this, staff have an opportunity to start work at either 7am, 8am or 9am; and these flexible working hours give working mothers an opportunity to choose what best suits them," Georgina Asare Fiagbenu, Senior Corporate Communications Manager-MTN Ghana, told the B&FT in an interview.
According to Ghana's Labour Act (Act 651), Section – 57: "(6) A nursing mother is entitled to interrupt her work for an hour during her working hours to nurse her baby. (7) Interruptions of work by a nursing mother for the purpose of nursing her baby shall be treated as working hours and paid for accordingly". But how can one apply this if the workplace is not baby-friendly in the first place?
Employers have a duty to yield remarkable returns, and this can only be achieved through dedication and hard work from workers. Hence the need for employers' care to go beyond employees to their families, as this goes a long way to influence their work-life.
Kudos to the working mothers who have succeeded in the existing conditions. And to those who are striving to make it, keep pushing on! We will get there someday.