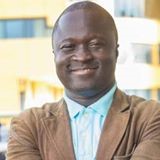 "Rather than justice for all, we are evolving into a system of justice for those who can afford it. We have banks that are not only too big to fail, but too big to be held accountable." ……Joseph E. Stiglitz – Recipient of the Nobel Memorial Prize in Economic Sciences and the John Bates Clark Medal.
"The banking collapse was caused, more than anything, by bad government policy and the total failure of bad regulation, rather than by greed." ……. Nigel Farage – British politician and broadcaster
The date was November 8, 2019 and the activity was official notice for revocation of Fifty-Three (53) Fund Management Companies by the Regulator, Securities & Exchange Commission pursuant to Section 122 (2) (b) of the Securities Industry Act, 2016 (Act 929 or "The Act") which authorizes the SEC to revoke the licence of a market operator under any of the underlisted circumstances:
If it is wound up;
It ceases to carry on the business for which it was licensed;
If the Commission has reason to believe that the licensed body or any of its directors or employees has not performed its functions or the functions of directors efficiently, honestly and fairly;
If the licensed body contravenes or fails to comply with a condition or restriction applicable in respect of the licence or any other provision of Act 929; and
If the licensed person fails to commence business within 6 months of being granted a licence.
The regulator cited serious infractions (identified via review of reports submitted by Fund Managers, On-site inspections of Fund Managers, Forensic audits, and Complaints Hearings) as reasons for the action carried out. According to the regulator, the specified institutions erred by:
Guaranteeing of returns contrary to the directive of the Commission;
Failure to honour client redemption requests;
Failure to honour payment terms agreed at Complaints Hearings;
Failure to place client funds with proper due diligence and the requisite standard of professional conduct, evidenced by over concentration of portfolios in high risk institutions and related party transactions resulting in severe liquidity challenges;
Failure to segregate client funds from operational funds and in some cases using client funds to pay for operational activities;
Closure of offices without following due process;
Persistent regulatory breaches including failure to submit reports as required;
Corporate governance weakness with weak Board oversight, poor accountability, and override of investment guidelines; and/or
Failure to monitor and inject liquidity to comply with required levels
This comes in the wake of the revocation(collapse) of licences of Twenty-Three (23) Savings & Loans Companies, about Four Hundred Microfinance institutions, and Seven mainstream banks by the regulator, Bank of Ghana in the space of two years. This action by the Central Bank has had its 'negative effect' in the short term, with loss of jobs being the most conspicuous. However, some stakeholders hold the view that the banking system will be robust and resilient with great benefits in the long term.
The BOG cited insolvency as the cause of banks collapse with Poor Corporate Governance, Non-performing Loans, Credit Risk, and Regulatory Lapses spearheading the "demise" of affected institutions.
Whether some institutions ceased operations before revocation or not, obviously there are questions to be answered:
The Big Questions
How did we get here?
Did the "Chief Watchman" (Regulator) sleep over the job?
Where were the "Gatekeepers" (Shareholders, Board, Senior Management & other employees)?
Have we deflated investor confidence? If yes, how do we restore it?
When, where, and how will sanctions apply (by law)?
What happens to the "innocent" employees and "industrious Gatekeepers" who lost jobs?
Possible Answers
We are here at this stage because we decided probably to play the Ostrich from the onset. It is said that "facts are sacred and comments are free" but we always like to comment and stay aloof because we love "free" and not facts. In Ghana, it is 'normal' for a responsible institution to allow citizens to possibly put up buildings in waterways and later turnaround to demolish them for flouting the laws. Sadly no one asks how the permission was granted in the first place and who was responsible for granting it.
We are here because somebody responsible for action decided to watch and wait. It has been said in many quarters that Ghana is always at the forefront of many UN Laws but is always the last in terms of implementation. Maybe the most flamboyant spectator in that respect.
From the happenings since 2017, it can be inferred that the "Chief Watchman" slept over the job. The Regulator has the ultimate responsibility like every great leader to ensure that institutions perform duties strictly in compliance to the laws stipulated. This begins from licensing, supervision, reporting, and sanctioning (where applicable).
The industry is by far a "Vel primus vel cum primis" as far as regulation of institutions in the world is concerned. What is not inspected is definitely not expected and so big questions hang on the neck of the regulator`s supervision division or unit.
If licensing was carried out on merit; consistent supervision, reporting, and sanctioning (where applicable) all took effect as expected, we definitely wouldn`t be where we are. There must be an answer to "who watches over the watchman".
Aside the "Chief Watchman" (Regulator), the other "Gatekeepers" (Shareholders, Board, Senior Management, other employees) failed to do due diligence and that contributed to where we are now.
The Securities Industry Act, 2016, Act 929 stipulates inter alia Investor Protection but that surely was not adhered to by the "Gatekeepers" in that regard. Some findings showed related party transactions, 'political' loans & advances (in the case of institutions regulated by BOG), poor corporate governance, and many others within the 'jurisdiction' of the "Gatekeepers" were blatantly ignored.
Perhaps the greatest anomaly on the part of the "other employees" was their inability to make use of whistleblowing possibly because of some company cultures. We may not have been where we are now if that had been done.
Investor confidence has surely been at an all time low as compared to maybe a decade ago. It presents a huge challenge to the various institutions that survived. All required skills and strategies must be adopted to restore confidence. Maybe the "Chief Watchman" must spearhead this project.
I will leave out questions 5 & 6 to be answered by responsible stakeholders (The Regulators, Shareholders, Government).
Conclusion
Ethics
These are about honesty, transparency, respect and morals. They are principles dealing with dos & don`ts in all endeavours including banking. They are also about character and attitude in many respects. Ethics are by far the most important requirements and levels of measurement for individuals and institutions to thrive in various activities or fields.  As guiding principles, ethics should become the 'lifeblood' of the financial services industry.
We cannot be lights of this world if our switches are turned off. We are all stakeholders in the financial services industry and must therefore take keen interest to ensure that things are done right from today to avoid future negative repercussions.
About the Writer:
He has extensive working experience in mainstream Banking, Savings & Loans, and the Microfinance institutions. He is also a Researcher, and a candidate of the CGIA Institute. He is an Amazon published Author and founder of AAKK Consult Ltd.    
Contact him via:
eben_asumang@yahoo.com
LinkedIn – Ebenezer Asumang
Facebook – Ebenezer Asare Asumang
Twitter –   @kwabenasumang