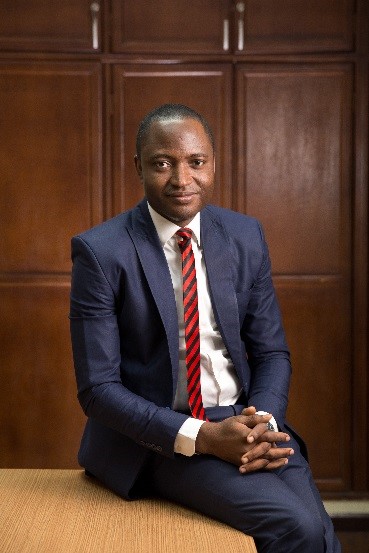 In the last 3 months I have had interactions with senior business leads, this topic has consistently come up and I feel very obliged to write about it. Within the same period, my team and I have engaged a lot of influencers.  A right influencer selection approach can work magic for brands in market. Who then is an influencer?
We have crafted this definition taking inspiration from influencer analysis.com "An influencer is an individual who has above-average impact on specific niche processes…" they are usually in most cases "normal people, who are often connected to key roles of media outlets, consumer groups, industry associations or community tribes." These set of people usually enhance social relationship and create a string connection between them and their audiences which makes them a key reference in the decision-making process of their followers.
Influencers usually fall within 5 key categories. The decision in choosing an influencer for your brand needs to be strategic across these categories:
Bloggers: This is a very interesting category of influencers and the most prominent one as well. They are usually focused on specialized interest that attracts followers to them. Common amongst a long list are bloggers focused on: Food, Fashion & Lifestyle, entertainment: music, comedy and many more.  The word "blog" originally came from the word "weblog". In one of the commentaries of John Saddington, you can consider it "an online journal or diary". A blogger is someone who blogs by creating content for the online journal or diary. This is the most used category for influencer marketing in our part of the world but there are still opportunities yet to be leveraged for brand benefit.
Celebrities:  This is a key category of influencers that marketers are used to. The reason brands leverage celebrities for advertising campaign is primarily because of their ability to influence their target audience to take a decision. This, however, usually comes with a huge budget and if not properly leveraged can be a waste.
Experts: These are the industry specialists. In most cases, they are thought leaders in their specific field and specialty. e.g. Banking, Oil and Gas, Agriculture, Politics, etc. they regularly make commentaries that guide and shape the decision of key players who look forward to their insights and pundits.
Micro Influencers: A micro influencers is usually a regular person on any of the social media channels who has an audience within the follower range of 2,000 to 50,0000 followers on a channel. They are usually focused on a passion, topic or niche market. In some cases, micro influencers are relevant to a specific demography or location that they command significant influence.
Macro Influencers: These are influencers with large number of followers across each channel. Usually above 100,000 followers. They are always very famous, known by many and usually a household name that commands a lot of influence.
With the above categories, it is evident that an influencer can be a celebrity, a blogger and a Macro influencer at the same time. This will command high reach but should not be the most important variable as is always the case by most brands. Influencer leveraging can be fully optimized if brands can get the basics right in selecting the influencer to meet specific brand need which in turn limits wastages and drive business objectives for ROI. We have highlighted few inexhaustive points to consider when picking your influencer/s:
Ensure your Influencer is brand fit: Brands should ensure that influencers fit the brand profile. There need to be an organic synergy between the influencer and the brand. Do not just pick influencers based on relationship or number of followers (Reach). Fusing your brand narrative into the organic conversation of the influencers works a lot more and an influencer with the right brand fit, works magic. You can further leverage the influencer's platform through different engaging opportunities like product gifting, guest blogging, sponsored blog posts, etc. if the influencer is brand fit, their followers are likely to be more engaged because of the nature of the native conversation.
Ensure you confirm that the influencer you plan to work with is legitimate: : You need to be sure of the credibility of the influencer you chose. Be sure the followers of your intended influencers are not bought but organic. There are different methodologies to spotting fake followers. One key part of ensuring legitimacy is to check the engagement of the followers with pictures, text, videos and other contents on the platform. For instance, if an influencer has 500,000 followers on Instagram and you audit shows an average like or share per post is 2 or 3 then, it should be a cause for concern.
Create a connection with the influencer: The best results are achieved for a brand when there is a strong connection between the brand and the influencer. Leverage your team or agency extension teams to create a strong connection between the brand the influencer. How many brands have done brand immersion for all the influencers they use? How many influencers can boldly say they understand the core of the campaign they are promoting? Avoid just sending an email to the influencer to make a post and upload a creative. A strong connection is highly recommended for impact.
Set clear campaign objective, select a platform and match each influencer to each platform: It is very important that campaign objectives are set and aligned. It is also of great value to strategically decide the key roles of each social media platform. What will be the role of each social media platform in the campaign architecture? Also consider that some influencers are stronger on one platform than others. An influencer might have a higher engagement rate on Instagram as compared to Facebook or Twitter. If your campaign best suits Instagram, it is better to leverage such influencer there if they tick all other selection criteria than leverage all their platforms.
Know the influencers' audience: Knowing the audience of the influencer is as important as knowing the influencer. It is recommended that brands understand the audience geographical location, gender, ethnicity, income, age, etc. With these filters a brand is likely to be more targeted in selecting an influencer that meets specific needs. It is also very important as you are likely to have an influencer with huge following and fantastic engagement rate but most of these are coming from outside the country where the brand sits or where the brand is expected to make impact.
Compensate them and set KPIs: Compensation is a very important part of the conversation with the influencer. We also recommend that we have clear KPIs for influencers and compensation should ideally match KPI expectations. Avoid tasking the influencers with too much of creative adaptation request as most of them may not have resources for it but leverage their creativity to enhance set KPIs.
The pace of the internet and social media adoption far outweighs that of traditional media. Influencer marketing will continually play a role in the media mix and consumer engagement. The faster we further optimize this opportunity and leverage them; the better for the brand and benefit for all.
Stephen Onaivi is the Managing Director of mediaReachOMD Ghana, a leading media agency responsible for media strategy, planning and buying for Multinational and Local clients. Comments, suggestions, contributions and requests should be sent to sonaivi@mediareachomd.com