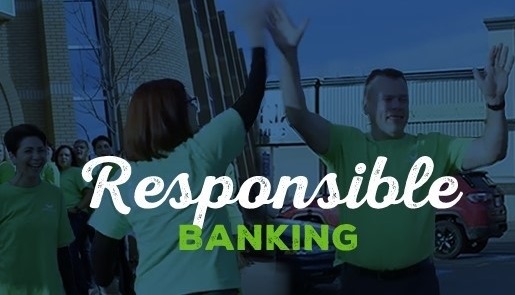 Indeed, Responsible Banking is the work of the United Nations Environment Programme–Finance Initiative (UNEP-FI) and anchored on the six (6) fundamental principles it officially launched in September 2019. From a global perspective, Responsible Banking aims at transforming the banking industry to enable it to play a leading role in achieving society's goals as expressed in the Sustainable Development Goals and the Paris Climate Agreement Principle. To become a responsible bank in terms of the principles, UNEP-FI has developed mechanisms for implementation and accountability. This script therefore provides an insight into the three (3) primary blueprints constituting the Principles for Responsible Banking Framework Documents, which banks must navigate in all respects.
Principles Signature Document
This identifies the Principles of Responsible Banking in the 6 (six) thematic areas of Alignment; Impact and Target-Setting; Clients and Customers; Stakeholders; Governance and Culture; and Transparency and Accountability.
Apart from the founding-member signatories, a Chief Executive Officer (CEO) whose bank is willing to become a UNEP- FI member must at the initial stage of membership sign on to the principles, and promote their bank's commitments with public declarations to that effect. Thereafter, a bank that becomes a signatory is required to take the necessary steps to ensure the quality and credibility of its commitment and progress. Within one (1) year of becoming a signatory, a bank must publish its first report and self-assessment on the six (6) Principles.
Key Steps to be Implemented by Signatories
To ensure effective implementation of the Principles, a signatory bank has a three-step approach to follow in order to promote responsible banking. These are:
a) Impact analysis
This implementation step requires a bank to analyse where it has significant positive and negative impacts on society, the environment and the economy. The bank must then identify where it can realise the greatest positive impacts and reduce significant negative impacts.
b) Target-Setting and Implementation
In this regard, it behoves a bank that aspires to be responsible to set SMART (specific, Measurable (quantitative or qualitative), Achievable, Relevant and Time-bound) targets which address the significant impacts it has identified in its areas of operations, and work toward achieving them.
c) Accountability
As required, accountability is the third step and requires banks to provide a report on how they are implementing the Principles. This helps to conduct assessments of the progress they are making in that regard.
Reporting and Self-Assessment
The Reporting and Self-Assessment Template is the third document or blueprint under the umbrella of the Framework Document. As the name implies, this key step sets out the reporting and self-assessment requirements for all Signatories to the Responsible Banking Principles. To re-emphasise the three primary documents' significance, it is this very one that has provided the tentative questionnaire on how a signatory bank submits its report regarding its level of implementation of the Principles.
The first report is expected to be submitted within 18 months after signing the Principles and annually thereafter. To note, the reporting framework requires that banks assess themselves on each of the six (6) Principles.
What's more, a signatory to the Principles is obliged to provide a definite statement to show that it has fulfilled the respective requirements. By extension, within four years, a bank must show it has fully implemented the required steps as outlined in the Framework documents, which we have noted are: 1. Principles Signature Document; 2. Key Steps to be Implemented by Signatories; and 3. Reporting and Self-Assessment Template.
To conclude, Responsible Banking is all about ensuring that banking activities or financing do not compromise sustenance of the natural environment, society or economies. It is therefore necessary that we uphold the Responsible Banking Principles, as well as other environmental and social risk management principles or good practices, to safeguard our future as people of the world.
Thank you for reading, I welcome your feedback or comments on this script. God bless you!
This script was written by a Chartered Banker with a flair for feature writing. He works for a company which provides financial services. Apart from his work schedules, he edits or proof-reads corporate material for his colleagues, executive managers – including distinguished professionals working in various fields outside Banking. Through this column, his articles feature on third-party online media platforms in Ghana and outside. Email: Kwaku.Anumu@gmail.com