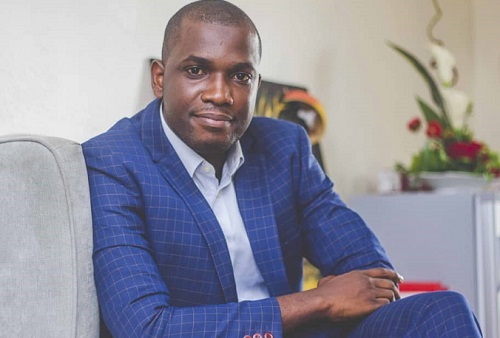 Welcome to another week of financial learning. I want to handle the topic wealth creation this week. For the purpose of this write-up, I will explain wealth from two angles. Wealth can be seen as the abundance of items of economic value or possessing such items, and encompasses money, real estate, personal property etc.
Wealth is also created by measuring your level of liquid money, physical properties and addition to knowledge. Let me start by saying that wealth creation is a formula and not a mystery. Dreaming about wealth can only make you feel good at that time. The feeling should not however end there. Many people dream of wealth, talk about it, discuss it, preach it yet never put action to its attainment.
Wealth creation is a process that does not start and finish in a day. It is a conscious and continuous process. Creating wealth has its root from the Holy Book in Proverbs 6:6-8.
The text explains how the poor Ant gathers and plans towards the creation of wealth.
3 Key things that we learn from the Ant in Proverbs 6 are;
Diligence: A mind that wants to create wealth should learn to cut out excuses for failures. Just like the Ant, we need to search for opportunities of making income continuously legally. The Ant has more than one thousand reasons why it should remain poor. Yet it gathers and pushes to meet victories upon victories.
Timing: The best possible time to start working towards the creation of wealth is when you are young. You have the energy to work hard and regulating your sleep. Avoid sleeping when it is time for sowing. The poor Ant gathers during dry seasons and enjoy the fruit of its labor in the rainy season.
Hard work: Do I need to emphasis on hard work again? No!! Most youths of today focus their entire lives on entertainment to the detriment of working hard now. Hard work does not break any bone. This is the time for sacrifice. This is the sowing season. Sowing and harvesting can not work at the same time.
With the above factors said, one may ask why is wealth creation even important. Creating wealth is key because of the following factors (Source: John Paul, affluent vitality);
Poverty is a big enemy to fight. There is absolutely no reason to be poor. Many people make money but few attain wealth. Wealth will support your happiness
Wealth gives you the power to live the lifestyle that you truly want not lifestyle that you are forced into. Your family need wealth to be comfortable
It will support your health in time of need. It gives you financial freedom to make healthy choices and avail to any existing health and fitness resources. Fitness, sports and recreational supplies and equipment can also carry hefty prices
Wealth will also offer you an opportunity for helping others
It will help you to face unexpected life challenges. These consist of natural disasters, health issues both physical and mental, legal issues, tragedy and losses etc.
The aforementioned points clearly show that working hard towards wealth is no more an option but the option!
PROVEN WAYS OF BUILDING WEALTH
Create and live within your progressive personal budget: It is practically impossible to attain wealth if you have no laid down plan that serves as a guide financially.
Create and sustain a business niche: No one became wealthy by relying on income from an employer. Go down and create a business be it services or commerce.
Cultivate tactful savings culture: Learn to invest a lot in various opportunities available. Invest a lot in savings and investment materials. You need a financial advisor that you can consult regularly. Same may be saving products, investment products, insurance packages and pension products.
Limit your level of indebtedness: Try to limit loans unless they have the propensity to generate additional income.
Learn to give: Donating shows a heart of appreciation. Its open doors for more. This principle works for everyone irrespective of your faith. People who earn less are more likely to donate to charity when presented with that opportunity that those who earn more.
Below stats shows donation by the wealthy people in the World as researched by the Business Insider (2018);
| | | |
| --- | --- | --- |
| Wealthy Person | Net Worth | Amount Donated (%) |
| Jack Ma (Alibaba) | $34 billion | $129 million (1.9%) |
| Mark Zuckerberg (Facebook) | $71 billion | $1.72 billion (2.4%) |
| Carlos Slim | $67.1 billion | $4 billion (6%) |
| Bill Gate (Microsoft) | $90 billion | $41 billion (45.6%) |
I hope I have touched the deep thinking bell this morning. We can all attain the wealth position if we consciously work towards it. Drop those naysayers who constantly tell you it is impossible. Draw your life plan and control it with your faith and financial discipline.
I wish everyone a wonderful and memorable week!
Gratis!!!
My Profile
Patrick Baah Abankwa is a chartered banker with over 5 years' experience in main stream banking having worked in various capacities. He is currently at the Branch Manager Position of his institution.
He has been a qualified member of the Chartered Institute of Bankers, Ghana with a good membership standing since the year 2013.
He also holds EMBA and BA from Kwame Nkrumah University of Science, Technology, and the University of Ghana respectively.
Patrick is the originator of the daily epistle dubbed "Savings Tip of the Day" which has been running for over a year on WhatsApp and Facebook.
Patrick has also been teaching on the Topics Savings, Investment and Financial Independence for over 2 years and a research fellow for ILAPI Ghana. He runs a financial channel on Youtube by name "Patrick TV Gh" and has appeared a couple of times on the business segment of TV3 News 360.
Patrick is into youth facilitation and counselling. He can be contacted via [email protected] and or 0243984492.
Follow Patrick on the various platforms for more education:
Facebook: www.facebook.com/PatrickTVGh/
Instagram: @PatrickTVGH