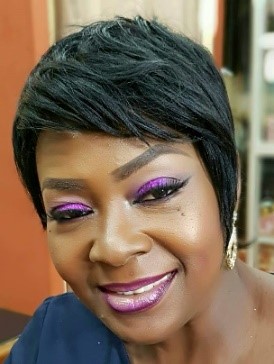 Last week, we began discussions on the above topic. Focus was placed on the right grooming for a job interview, during which we tackled the 'HIS' – i.e. the right grooming for Men.
Today, to all those who thought I would commit the unforgivable sin of leaving out the ladies in this discussion – no way!
So, we dedicate today's article to how ladies should groom themselves when attending a job interview. Let's begin…
The Choice of Suit
A simple two-piece suit is always a winner. It is also best to opt for a skirt-suit rather than a trouser-suit. This is because you don't want to offend the sense of your interviewer who may be religious and may not take kindly to a woman wearing trousers. After securing the job, you can still wear your trouser-suit if it is allowed.
A dark conservative color such a navy, black or any dark colour is a good choice. Please ensure that your skirt ends below your knees, and not on your knees or above your knees. You are there to secure a job, not a boyfriend! Your suit should fit you and not be tight on your body or buttocks. It should look comfortable and provide you with room to breathe.
Shirt or Blouse
You are better off in a white or any pastel color. A blue shirt is another option as long as the colour is light and not strong.  Please avoid shirts or blouses with inscriptions. They look unprofessional and can be distracting to the interviewer. If you are attending an interview without a Jacket on, make sure you either wear a long or short sleeveed shirt. Please do not wear a sleeveless top.
Ensure that your breasts are not exposed – nor should your brassiere or panties be obvious.
Hair care
Your hair should be washed, clean and must be pulled back and away from your face. This gives you a professional look and allows focus on the face and person and not on your hair. There should be no strands dangling in front of you. You are not there to hide your face. If you have short hair have it well combed and pushed behind your ears. Natural braids should be clean and also pulled away from the face.
Jewellery
Simple jewellery will be your best bet. Studs are especially appropriate during interview. Avoid wearing loud and bogus bangles. Not to be worn are long, dangling earrings; wear a simple thin necklace if you must wear one. Remember, no ankle-chain either. You can opt to wear a leather-strapped watch that is not too flashy. You jewellery should complement and blend with your attire.
Shoes
Ladies should wear dark-coloured shoes. This is not the time to don your platform shoes. A pair of simple two- or three-inch high shoes will do. Remember, no open-toed or peep-toe shoes. Polish your shoes before you put them on. Neutral colours are always a winner, too.
Bags
A medium-size bag to hold your personal effects along with a small folder or briefcase is in order. Please, do not carry a gigantic bag large enough to hold a baby or a large travelling bag. It's an interview not a vacation!
Make-up
Your make up should be kept simple and light. It's an interview you are attending, not a party! So, ensure that you wear only day make-up – which should complement your look. Neutral colours, our safest choice.
Personal hygiene
Ladies should carry neat and not overly-long nails. Learn to avoid brightly-coloured fingernails Keep your nail polish either neutral or transparent. Just as with the men, use a deodorant or an antiperspirant if you sweat a lot. You really don't want the interview panel opening windows and doors as soon as you walk in. Find out from a good friend if you have any body-odour. If you do have, work on it. Have your eyebrows trimmed if they appear bushy. Do not display any tattoos you may have acquired. Cover them up. It does not give out a professional impression.
Use your perfume sparingly. Strong perfume can be a turn-off for some people. Do not pour it on. A few dabs here there or a little spray is all you need.
That said, the vital point to remember is that employers have the tendency of associating shabby dressing with shabby work output. The notion is that if a prospective employee does not care enough to groom themselves properly, such a tardy approach to grooming will equally be applied to duties assigned them. So, they end up not recruiting you! All the best in your job hunt.
Don't forget to remember me in paradise (smile) when you land the job. Send some cedis along! Have a fantastic weekend!
She is an image consultant with key focus on providing personalised training to individuals and staff of business institutions with the aim of enhancing their professional, business and social image. She has over 8 years' experience in the personal and corporate image management industry. She has provided numerous professional training to individuals, companies and organisations. She has also worked as:
Former Columnist, Mirror Newspaper – "Fashion and Style Segment" Consultant "GTV Breakfast Show" Guest Facilitator – JOY BUSINESS MASTERCLASS SERIES ON – Personal Branding and Business Etiquette
Founder – KOBADEM Image Training Institute
For training and consultancy enquiries contact her on:
info@kobadem.com                                                                                                        kobademimageconsultants@gmail.com
www.facebook/kobadem
www.kobadem.com