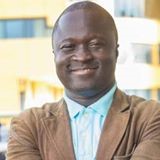 "The challenge for banks isn`t becoming "digital" – it`s providing value that is perceived to be in line with the cost – or better yet, providing value that consumers are comfortable paying for." ……Ron Shevlin, Author and Director of Research at Cornerstone Advisors.
Most players in the banking sector recognize the scale of the digital transformation they are now part of. Digital disruption is happening at every level in the banking industry, and everyone agrees that digital transformation is essential to stay ahead of the pack, reduce costs and ensure viability. However, in place of the hype and the froth, a sense of realism about the future of banking and how to achieve it is very welcome.  Indigenous banks are fascinated about the prospects but at the same time wary of the quantum of risks and challenges associated with the transformation.
Digital banking simply means the full digitization of banks and all its activities, programs and functions. It's not just about digitizing your services and products (the front-end that customers see) but also about automating your processes (the back-end) and connecting these worlds with middleware. Digital banking is about the automation of every step of the banking relationship, and it goes way beyond an online or mobile banking platform.
Banks are affected by digital disruption and penetration, and they know they need to act fast to manage it. New entrants or startups are changing customer expectations and impacting revenue streams. Banks need to improve customer experience, increase operational efficiency and respond faster to industry changes if they want to succeed in a digital economy. They need to make a fundament switch in their day-to-day operations, yet stay true to their own identity; they need to handle digital in a way that suits their organization, customers, and workforce.
Digital banking doesn't only create opportunities for improving efficiency and reducing costs and creating high-value digital services; it also leads to major challenges and risks. The risks and challenges become stumbling blocks for indigenous banks to scale up to the "real digital world situation". Four (4) crucial reason can be attributed to reasons why the digital journey of a 1000-mile has seen only a step by indigenous institutions:
Legacy Platforms:
For most banks, legacy infrastructure is the biggest challenge and highest hurdle to digitization. Having been built up piecemeal over time, they allow banks to replicate certain parts of a given process online, but that is the limit to what they can achieve. They are the source of siloed information and siloed operations: the direct opposite of the agile, nimble digital processes banks now require.
Their complexity and old-fashioned architecture are the reason for such immense maintenance spends. Legacy platforms reach into almost every aspect of the businesses, and replacing them is not always the right thing to do. Re-engineering core systems and processes to be built upon a digital core foundation can be a smart solution.
Finding the right people to transform:
Digital transformation is a complex process, and you need specialists to become a digital bank. Finding the right people, who can guide you through this transformation, is a real challenge for many banks. Digital transformations are more about people than machines. Having the right individuals in place to lead the transition is a matter of honestly assessing your own capabilities and shortcomings. As technology continues to shape the way business gets done, placing your trust in people first will be your best strategy for success.
Winning or retaining customers` trust:
Trust is the essential prerequisite for widespread adoption of digital banking by customers; they must be sure that their identity will not be stolen, that fraudulent payments will not be made from their accounts, and that electronically-signed bank contracts retain the same legal value and validity as hard-copy contracts.
Just like legacy platforms, customers of a bank become fixated with traditional services provided by brick and mortar. This therefore makes it challenging to entirely change that with technology. In the event of retaining their clientele, banks will therefore tread cautiously on the digital transformation journey. They want to build a 100% trust for customers.
Meeting regulatory requirements:
Banks must comply with increasingly stringent legislation associated with digital transformation. These requirements are instituted internationally and therefore pose challenges to indigenous banks who are already reeling under the tough internal regulations. They must also protect themselves from cyber-attacks, etc., to fulfill risk management obligations.
The challenge for banks to protect themselves against cyber-attacks and digital fraud is also a risk. Threats have become extremely advanced, and the attackers are smart enough to identify the kind of precautions that the banks can take, and they design their attacks accordingly. It's something banks need to be well aware of.
You need customers' data to improve their customer experience, but it can also lead to reputational damage as customers may feel that you have too much data. Privacy becomes increasingly important, so trust is key.
Notes:
About the Writer:
Ebenezer ASUMANG has extensive working experience in the mainstream Banking, Savings & Loans, and the Microfinance institutions. He is also a Researcher, and a candidate of the Chartered Global Investment Analyst (CGIA) Institute. He is an Amazon published Author and founder of AAKK Consult Ltd.
Contact him via:
eben_asumang@yahoo.com
LinkedIn – Ebenezer Asumang
Facebook – Ebenezer Asare Asumang
Twitter –   @kwabenasumang