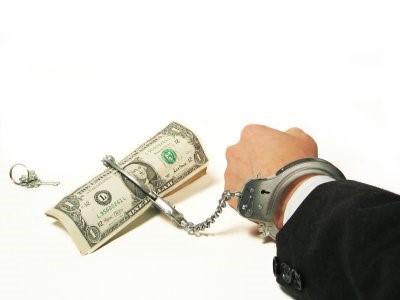 "Be loyal to the company you work for. Competencies can be outsourced but loyalty cannot" ….Prof. Dipak Jain, President (European), CEIBS
Dear readers, for the past three weeks, I have been bugging you with fraud, fraud, and fraud. In fact, the numerous cases previously discussed have shown that fraud can be perpetrated by anybody in a bank. It has no respect for grade, rank, age, gender, race, tribe or religious background. We have looked at the fraud triangle, why people commit frauds, the red flags that should keep anybody concerned, the numerous causes of internal fraud as well as the types of frauds perpetrated by the various levels of staff, such as the system frauds by the youth and thefts by some outsourced personnel. Anybody on any desk has the ability!
Reflections
Although to err is human, bank fraud is usually pre-determined and calculated before it is perpetuated. It can be done with the collaboration among staff or with external parties.  Due to the rising chorus for prosperity in society, there is still a good number of people who are not prepared to sweat it out there in making wealth.  This has given rise to various fraudulent practices in banks leading to financial losses.
No amount of training can stop fraud from happening, but the regular reminders can however go a long way to prick the conscience of a potential fraudster as he contemplates fraud. He/she may think and remember how far he/she has come and the positive things that the bank has done for him/her. There is power in the guilty conscience to stop people in their tracks!
It is only the control of the human intermediation that will work and each one of us has a vital role in the mitigation and prevention of fraud.
Food for thought
There is no 'one-size-fits-all' approach to fraud prevention – as every enterprise follows a framework that is specific to its own internal operating environment.
Banks must have a guide including a well-constructed risk management process in the entire value chain, and banks can help ensure that the risks inherent in not performing these activities, however basic, are understood and addressed.
Banks must keep their staff up-to-date on problems that have happened to other financial institutions, allowing them to take a more proactive approach.
Despite the fact that I have seen hundreds of cases of internal fraud, I still get a shock when I hear or read about internal fraud perpetuated by staff of financial institutions. Especially, when the act is perpetuated by the so-called "stars" and "high fliers" or very "noble-looking", "reserved, unassuming and hard-working". I have come across Managers break down in tears after being "betrayed" by some of their most hard working "stars" in the office.
The list of signs of possible signs of danger I gave earlier in the previous articles is only the tip of the iceberg. The list is endless because we are all differently created by God, and to quote from the Good Book, "we are fearfully and wonderfully made". Even twins behave differently. Please don't be fooled when an employee does not show any of these signs. The only consolation in preventing or avoiding fraud is to ensure the correct processes are followed through and through. In case of doubt, seek guidance and clarification.
One other thing we have to use is our "gut feeling" or intuition. Sometimes we do not feel comfortable about a transaction but we are unable to put our finger on the reason for our doubts. This gift of intuition is a God-given talent that we must appreciate and not wipe off our minds when we experience it. These little feelings cannot be explained by science. Sometimes throw our arms in the air if we did not work with it and subsequently encounter trouble which could have been avoided.
The Role of Risk Managers
We cannot under-estimate the power of the risk manager in reducing fraud in the organization. A risk manager must be analytical, precise, cautious and results driven. There is a perception that risk managers are often seen as the gatekeepers to decisions and often associated with the word "No." This is not necessarily the case. Risk managers must have a "third eye", or an eye for detail that ensures that all policies and processes stand the test of time. Effective risk managers should therefore contribute to the fraud reduction drive through the following:
Understanding the importance of their role to the organization. The organization's objectives, its people, and its sustainability should serve as the determining factor for decision making. The highly effective risk manager makes decisions with a consideration to the consequences of their decision to these elements.
Collaboration with all departments to understand the work they are doing and be part of the whole. A highly effective risk manager gets to know their fellow employees, understand their concerns, and exhibit a win-win attitude in their efforts and collaboration with fellow employees.
Thinking outside the box and be able to challenge the status quo and give constructive feedback. The past does not necessarily determine the future.
Be proactive and identify various root causes of events and block any holes or gaps detected. They should always notify management about the top key risks, the risk appetite and the latest trends in the various frauds and losses for a quick decision on their management.
Be an agent of change and lead the drive for risk awareness in every functional area in the organization.
Let me conclude on a lighter note. I have coined a guidance note for Managers, called the Ten Commandments to prevent internal fraud. You may take it with a pinch of salt.
The Ten Commandments to Prevent Internal Fraud
Thou shall ensure transparency in the recruitment of staff.
Thou shall ensure proper educational and professional background checks are conducted.
Thou shall implement proper induction and orientation programs, and instill business ethics in your staff.
Thou shall ensure a Know Your Staff (KYS) policy is implemented.
Thou shall constantly review working conditions of staff and ensure fairness in remuneration.
Thou shall ensure proper segregation of functions in all departments.
Thou shall ensure all operating processes are documented for guidance.
Thou shall ensure regular snap checks and unannounced audits are conducted.
Thou shall ensure regular rotation of staff where possible.
Thou shall implement an open-door policy for good communication lines.
Thou shall ensure all staff adopt a motto of "Trust, but Verify" in the application of all their transactions.
I hope these little tit-bits have been useful. Happy banking.
ABOUT THE AUTHOR
Alberta Quarcoopome is a Fellow of the Institute of Bankers, and CEO of ALKAN Business Consult Ltd. She is the Author of two books: "The 21st Century Bank Teller: A Strategic Partner" and "My Front Desk Experience: A Young Banker's Story". She uses her experience and practical case studies, training young bankers in operational risk management, sales, customer service, banking operations and fraud.
CONTACT
Website www.alkanbiz.com
Email:alberta@alkanbiz.com  or albique@yahoo.com