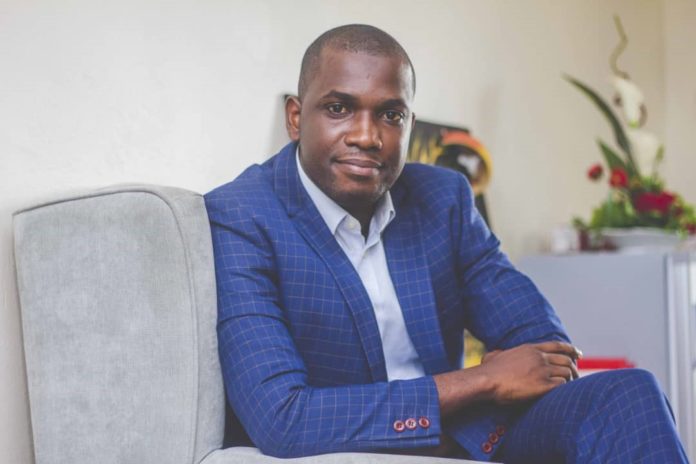 Welcome to another week of financial learning. The Central Bank of Ghana last week published what they termed as the "Fit and Proper Persons Directive". The objectives of this directive as stated in Part 1 of the preliminary page is to;
Operationalize relevant provisions of the Banks and Specialised Deposit-Taking Institutions Act, 2016(Act 930) and provide guidance in determining the fitness and propriety of a significant shareholder, a director or key management personnel in a Regulated Financial Institutions;
Prohibit persons who are not "fit and proper" from engaging in or undertaking licensed or registered activities under Act 930
Support sound corporate governance practices
This directive is for Banks, Savings and Loans Companies, Finance Houses and Financial Holding Companies.
The directive explained that "Key Management Personnel" includes;
The Chief Executive Officer or Managing Director
Deputy Chief Executive Officer
Chief Operating Officer
Chief Finance Officer
Board Secretary
Treasurer
Chief internal auditor
The Chief risk officer
Head of compliance
The Anti-Money Laundering officer
The head of Internal controls
The Chief Legal Officer
The Manager of a Significant Business Unit of the Regulated Financial Institution
The Central Bank with this directive has narrowed the two set of criteria for Significant shareholders and the Directors cum Key Management Personnel. The criteria for Shareholders now falls under Financial Integrity, Reputation, and Demonstration of sufficient appreciation of the business of banking and the rules that pertain.
The fitness and propriety criteria for Directors and Key Management Personnel are:
Financial Integrity: Qualified Persons who properly and prudently manage their own financial affairs and that of their financial dealings with others.
Reputation: Qualified person shall at all times be of good repute to ensure sound and prudent management and to instill trust and confidence in the Regulated Financial Institution.
Academic: For the purpose of assessing the academic and professional competence of members of the Board(i.e. academic/professional qualification) the expertise of the members considered fit will be limited to banking, law, finance, accounting, economics, information technology, business administration, financial analysis, entrepreneurship, risk management, strategic planning, corporate governance and other disciplines that the Bank of Ghana may determine as relevant from time to time.
Experience: Members of the Board and Key Management Personnel shall have significant knowledge, skills and experience to fulfill their functions. The Central Bank adds that the Board Chair requires a minimum of 15 years of relevant practical experience. The MD/CEO requires at least 10 years of relevant practical experience.
Other Executive Directors require 7 years of relevant practical experience in areas related to banking or financial services in senior-level managerial positions. Non-Executive Directors require relevant practical experience at Senior level managerial position.
Conflict of Interest: Bank of Ghana assesses this criterion on the basis of whether the person is involved in any business or other relationship which could materially pose a conflict of interest or interfere with the exercise of his judgment when acting in the capacity of a director or Key Management Personnel
Time Commitment: All members of the Board and Key Management Personnel shall commit sufficient time to perform their respective duties/functions in a Regulated Financial Institution.
Collective Suitability: The Central bank shall ensure on an on-going basis that the Board as a collective unit includes individuals with a mix of knowledge, skills, and experience that are up to date and cover the major business areas and risks.
With the above criteria made, the Central Bank added that in considering an application of the above positions for approval, they might interview the Qualifying person to obtain further and better particulars regarding the person's fitness and propriety.
This is another refreshing piece of news in this directive. Can it be applied to the latter? We all hope for the better.
The directive added remedial measures for Qualified persons who are not fit and proper based on section 103(1) of Act 930. The Bank of Ghana as a remedial measure shall ban such people from engaging in deposit-taking business for a period not exceeding ten(10) years from the date of the determination.
I hope all bankers in both executive and all levels of the profession find time to thoroughly read the 23 paged directive for further understanding. We are working in an industry of trust and integrity. Trust and integrity are formed based on information and knowledge. The country as a whole will also need these criteria to assess the "obedience" of financial institutions in the country going forward.
Before you approach any financial institution to do business with, these are some of the questions you need to be asking on the back of the regulatory infractions the banking sector went through last year.
The Central Bank should also be seen as implementing these nicely arranged directives.
I will end this article with a quote by Theodore Roosevelt, which says, "Knowing what's right doesn't mean much unless you do what's right!
I wish everyone a wonderful and memorable week!
Gratias!!!
My Profile
Patrick Baah Abankwa is a chartered banker with over 5 years experience in main stream banking having worked in various capacities. He is currently at the Branch Manager Position of his institution.
He has been a qualified member of the Chartered Institute of Bankers, Ghana with a good membership standing since the year 2013.
He also holds EMBA and BA from Kwame Nkrumah University of Science, Technology, and the University of Ghana respectively.
Patrick is the originator of the daily epistle dubbed "Savings Tip of the Day" which has been running for over a year on WhatsApp and Facebook.
Patrick has also been teaching on the Topics Savings, Investment and Financial Independence for over 2 years and a research fellow for ILAPI Ghana. He runs a financial channel on Youtube by name "Patrick TV Gh" and has appeared a couple of times on the business segment of TV3 News 360.
Patrick is into youth facilitation and counselling. He can be contacted via baasco2006@gmail.com and or 0243984492.
Follow Patrick on the various platforms for more education:
Facebook: www.facebook.com/PatrickTVGh/
Instagram: @PatrickTVGH