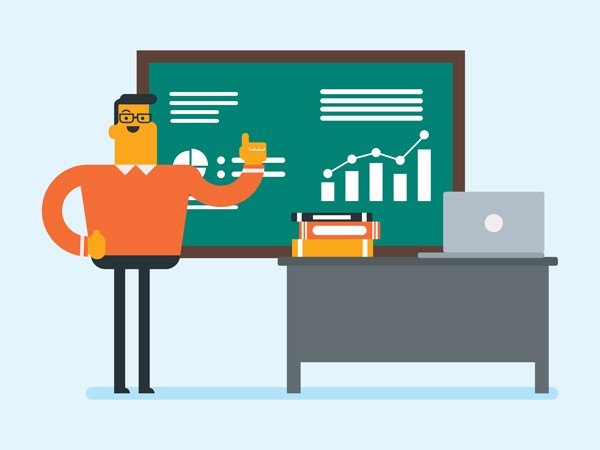 FINANCIAL QUOTE OF THE WEEK
"Shareholders', Board Members', Managers' and staff commitment to sustaining a company and maximising shareholder value is what creates wealth for all stakeholders of a business entity, especially employees." – Kingsley Adjenku-Hayford
From part-one of above article, we establish that the study of motivation helps managers to understand what prompts people to initiate action, what influences their choices of action, and why they persist in that action over time.
We also establish that employee-distress over personal financial issues can affect their productivity at the workplace. In addition, financial stress can lead to illness and excessive absence from work. To create a happier, healthier and more productive work   environment, employers   should   consider their options to assist with or prevent employees' financial distress.
In this article, we will be focusing on financial situations or circumstances of employees and how they impact on productivity.
Financial Circumstance – Scenario One (1):
The Story of an Officer Working with a Bank
For example, let us look at an officer of a bank whose rent is due, her child is sick, and in addition the school fees of her children are outstanding. The officer works as a teller and comes to work with the key responsibility of cashing money for customers.
The officer's personal challenges will put so much pressure on her – to the extent that she will over-pay customers and incur huge financial losses to the bank; which, in turn, will affect their profit margin. The worst part that could have emerged apart from the financial loss to the bank is – if the person is not God-fearing or has no morals – she will allow these challenges to affect her sense of reasoning and good conduct. Therefore, the person is likely to steal from the bank to meet these necessary or critical needs or obligations.
An investigation into why the officer was constantly incurring financial loss to the bank in terms of cash shortages revealed the following:
The officer earns GH¢5,000 a month
The Officer enjoys buying clothes, shoes, bags etc.
The Officer resides in one of the prime areas in Ghana with high rent cost
Children attend an expensive school within the vicinity
The officer lives or has a sophisticated lifestyle
The key questions you will ask yourself is: "How come a person who earns GH¢5,000 a month cannot pay her bills?"
Financial Circumstance – Scenario Two (2):
The Story of the Accounts Officer
A story is also told of an officer whose job is to bank daily sales for his company. One day, he ended up running away with the company's sales. The officer's action was as a result of his financial challenges and his lack of financial knowledge in the management of financial resources to achieve his financial goals in life. This action also affects productivity negatively, because proceeds of sales could have been re-invested in the company to ensure increments in productivity.
Financial Circumstance – Scenario Three (3): The Story of Senior Manager
A story is told of the expensive lifestyles of senior managers, such as buying flashy cars, wearing expensive clothes, eating at expensive restaurants on a daily basis etc.  All these affect their income, and therefore their ability to invest and meet future needs was compromised.  Averagely, such a one earns between GH¢5000 to GH¢10,000 – but, unfortunately, he mismanaged his salary; hence, he began to experience financial challenges just two weeks after he lost his job. These forced him to adopt all manner of means of raising funds (i.e. borrowing) to maintain his lifestyle.
Financial Circumstance – Scenario Four (4):
Story of Junior Staff at Corporate Institutions
Some junior staff of corporate institutions engage in all manner of frauds, due to the fact that they are in desperate need of cash to meet their daily needs.
Some steal company fuel, stationery, stocks etc., and others engage in over-invoicing, computer frauds, among others. They adopt all manner of strategies to syphon funds from their organisations, which goes further to affect the organisation's productivity. When caught, the reasons they give are that their salary levels are low, coupled with high cost of living. Even though their argument makes sense, the lifestyle of some junior staff also affects their financial resources and threatens their financial security.
It must be stated that anybody who is serious about improving his or her financial situation can embark on a GH¢1 a day investment strategy for about 5 to 10 years, and this will translate into GH¢3,650 excluding interest after 10 years. This means that employers must deploy financial education as a motivational tool beyond the cash rewards.
From the above four scenarios of the likely behaviour of various employees in financial challenges, there are a thousand and one situations like these that are happening on a daily basis at the workplace: and what companies keep doing is strengthening internal controls to reduce fraud, and constantly increasing salaries to cushion staff.
Companies continue to preach corporate governance, which is good – but the bottom line is that people feel needy and greedy because they graduated from their schools or universities to the work place without financial education that teaches them financial discipline and investment culture.
The burden of financial education has shifted to the employer, and his inability to resolve and develop the staff as part of staff motivation to achieve their basic needs will continue to result in employers pretending to pay comfortable take-home salaries and employees pretending to increase productivity.
Fraud and stealing is on the rise because people fail to do the long-term planning for their dreams, and therefore they only realise 10 years after school that they have not achieved their goals as compared to their schoolmates.
To be continued next week 21 October, 2019……
AANSTREET FINANCE HAVE DEVELOPED VARIOUS FINANCIAL WELLNESS PROGRAMMES FOR CORPORATE STAFF. ALL KEY DIRECTORS AND MANAGERS SHOULD SUPPORT PRODUCTIVITY AT THE WORKPLACE TO SUSTAIN BUSINESS. FINANCIAL WELLNESS AFFECTS PRODUCTIVITY AT THE WORKPLACE. CALL AANSTREET FINANCE ON 0265424487 FOR A FINANCIAL WELLNESS SET-UP IN YOUR ORGANISATION.
GET A COPY OF PERSONAL FINANCE TODAY BOOK:  PERSONAL FINANCIAL DECISIONS AND THEIR IMPLICATIONS. CALL 0265424487 AND ORDER YOUR COPY FOR EFFECTIVE FINANCIAL DECISIONS IN 2019.
Disclaimer:
Statements and opinions expressed in the articles or review herein are those of Aanstreet Finance. While every care has been taken in the compilation of this information and every attempt made to present up-to-date and accurate information, we cannot guarantee that inaccuracies will not occur. Aanstreet Finance will not be held responsible for any claim, loss, damage or inconvenience caused as a result of any information within this article or review.