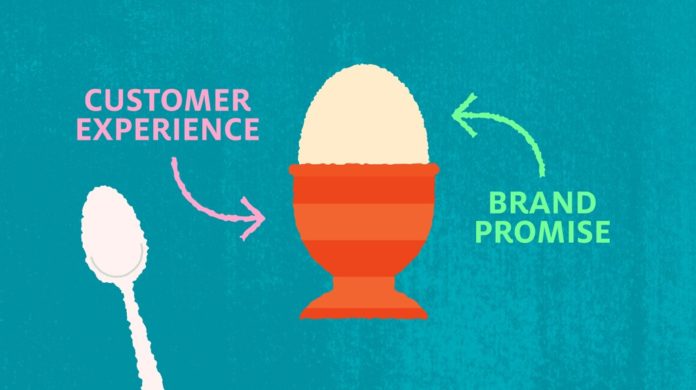 "Your brand is formed primarily, not by what your company says about itself, but what your company does". Jeff Bezos
Companies promise. And they are well within their right to do so. In fact, it is expected of them to promise. The popular saying goes thus: "Doing business without advertising is like winking in the dark. You know what you are doing but nobody else does." So businesses, in their bid to tell us what they are doing, end up promising a lot. Superlatives such as "most", "finest", "greatest", "most exciting", "simply breath-taking", etc. are staples used by corporate bodies in their attempt to convince us to choose them over the competition.
For someone who is a lifelong student of communications in general, and corporate communications in particular, I fully appreciate why this is important. If a business believes in what it is putting out there, then it must go out of its way to tell customers so. Every business must stand behind its product or service. Why will anyone spend their hard-earned money on a service or product that the business itself is not promoting?
But do those promises really work? Are they the most effective way to convince customers to come on-board? Is the brand promise the ultimate attraction? Do customers do business with an organisation based on what the organisation promises?
US-based global cloud technology services provider, Medallia and research giant Ipsos collaborated to conduct a survey of more than 8,000 consumers from four countries—U.S.A, UK, France and Germany—across six industry sectors: online retail, offline retail, banking, insurance, mobile network providers, and hotels. When asked what factor might influence their decision to choose or continue using particular brands in the future, 50% of respondents stated that personal experience was the key factor in the future purchasing decision.
According to the study, brand promises are not as important as a customer's experience when it comes to customer loyalty. In other words, it does not matter what the company says, it is what the customer experiences that determines whether that customer will return or not. Indeed, the proof of the pudding is in the eating when it comes to customer service. As much as the promises made by companies are effective when it comes to attracting customers, the real decision to stay loyal to the brand comes from the experience. More than 60% of customers surveyed by Medallia and Ipsos claimed they stayed away from a brand because of a negative experience.
When it comes to the issue of customer experience, there are two ways of looking at it. There is a pre-purchase experience and there is also a post-purchase experience. First, there are situations where customers must experience the service or product before they make a purchase. This, in and of itself, is not really a novelty. Trial runs and tests have been going on for years.
The first car I bought was because I test drove it and I fell in love with that particular vehicle. I wanted no other car. It was love at first test. I was not too interested in what their brochures said. The glossy magazines did nothing to sway my mind. It was just that singular experience. Nothing beat sitting behind the wheel and getting a feel of what the actual experience was going to be like.
This is also similar to the situation where customers are given samples of products for testing. This is used for the sales of products such as perfumes and other cosmetics. In some supermarkets, customers can spray a whiff of a particular perfume or apply a bit of cream on the back of their hands just to experience what it is like.
A corollary of the pre-purchase experience is the review of experiences by customers on many online review websites all over the Internet. It seems when we talk of customer experiences impacting on purchases, it does not necessarily have to be that particular customer's experience. The experiences of other customers can also influence the decisions of a potential customer.
For certain services, the first thing customers would do before making a purchase decision is to read as many reviews of that particular service or product as possible. The hospitality industry is one such industry whose customers make extensive use of what other customers have experienced. TripAdvisor, Trivago, Booking.com, etc. all come with lots of reviews by customers. A typical customer is more comfortable trying out a new service or product if he or she reads that someone else had a positive experience with that service or product. If a majority of the experiences are negative, chances are, the new customer might not even attempt a purchase.
Customers going on a vacation to a particular location would feel safe if there is someone who had had that experience and the one writes something positive about that experience. Hotels, restaurants and airlines are all subject to reviews before decisions are taken by customers regarding whether purchases should be made or not. In fact, even cities and countries are subject to these pre-purchase experience reviews. Tourists and vacationers would want to know something about a place before they set off for that location. Personally, I would not download any app on to my mobile phone if I have not read as many reviews as possible and convinced myself that it is really worth my time and effort.
Social media platforms are also playing very important roles when it comes to pre-purchase experience evaluation. The powerful part of social media as a means for pre-purchase experience reviews is that customers tend to believe more in those reviews than whatever they find on a particular company's website.
Practically, what does this mean for businesses? Especially for those in the service industry, it is important that they find a way of working out some way by which customers would experience the said service, even before purchasing is done. There are several ways by which customers can be made to experience a product or service before purchase. I believe every product or service can give customers a pre-purchase experience, if the business thinks outside the box.
What businesses must do is to ensure that their advertising and promotions are made as experiential as possible. Businesses must go beyond just promising customers—advertisements and promotions must engage these customers.
Prior to the start of the 2018 World Cup, Coca Cola used augmented reality technology to give customers what was as close to the real World Cup experience as possible. Just outside a Zurich train station, Coca Cola set up a miniature football pitch where customers had the chance to play virtual football on a large screen with Switzerland's Xherdan Shaqiri.
Another experiential advertising that resonates with me, being a father of two children who love their cartoons, involved Disney. One of Disney's most popular cartoons for children is Doc McStuffin. Some years ago, as a way of promoting the series and also increase the purchase of Doc McStuffin-branded merchandise, Disney set up a mini clinics in selected stores where children could go in and dress up like Doc McStuffin and examine a supposedly sick teddy bear. The experience was so real for the children that merchandise sales were positively affected.
Beyond the pre-purchase experience, today's customers are also prone to drop stories of their experiences all over the Net. As a matter of fact, one customer's post-purchase experience becomes another customer's pre-purchase experience review. Today's customers know, like Brothers Grimms' Hansel and Gretel, that by leaving bread crumbs along the path, they are providing a way for those coming after them.
Indeed, the Medallia and Ipsos survey asserted that more than 50% of those surveyed claimed to have left an online review of their experience with a company. In times past, customers would have told a few people about their experiences. However, social media has changed the entire scenario. One review has a potential of being seen by more than a hundred thousand people as it is shared and re-shared.
The practical implications for businesses when it comes to post-experience reviews is that these organisations must ensure that they are present where and when customers post their reviews. Organisations must ensure that they are part of the discussion. It is almost suicidal to leave the discussions to customers alone. Organisations must ensure that they always have a handle on what is being said about them on the Net. Fortunately, there many software and applications that can help these organisations easily achieve that.
Traditionally, businesses have placed so much emphasis on the quality of their products and the power of their promotions and advertising. Huge budgets are set aside every year for advertising and promotions while considerable financial resources are directed to ensuring that the company's offering is of the highest quality.
However, as is seen from the ongoing discussions customers place more value on their experience with the product or service than on anything the company says about its offering. The aforementioned survey from Medallia and Ipsos also revealed that customers really take these reviews seriously. Close to 50% of respondents claimed they stayed away from a brand because they heard someone say something negative about that brand while a similar percentage also said they stayed away from a brand because of a negative online review.
Experience is the best teacher, we have always been told—and we do believe that. However, it seems experience is not only the best teacher but also quite a fighter as well. Because when placed in the same boxing ring with promise, experience beats the living daylight out of promise. That boxing ring, though, is the mind of the customer—and that is where it all really matters.