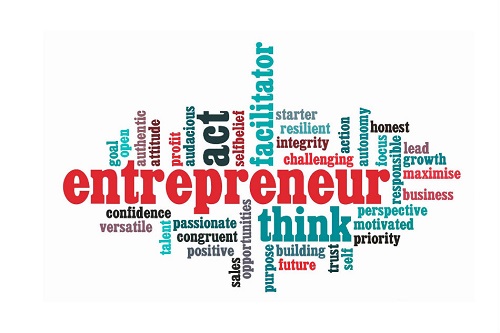 Entrepreneurship education has been suggested as a panacea for graduate unemployment, job creation and a catalyst for economic growth and development for African countries by stakeholders. Also, many have called for entrepreneurship education as a major policy intervention and a mandate to equip the youth of Africa with functional knowledge and skills in wealth creation.
To add to that, entrepreneurship education is seen to have the potential and also plays a vital role in developing an eco-system that promotes innovation and strengthens the characters and attitudes of youth towards self-reliance. It is also suggested to help the youth to gain self-confidence in pursuit of better vision for themselves and Africa as whole.
The attention given to entrepreneurship education is now getting intense here in Ghana as well and calls for it to be integrated into our national curriculum is evident. To initiate a fruitful discourse on entrepreneurship education in Ghana, this article tries to contextualise the concept of entrepreneurship education and set the tone for a way forward for students in Ghana in particular, who are currently in limbo and educators/educationists who are at the giving end of the divide.
As a matter of fact, when Ghana became politically independent in 1957, education system for that matter, universities and research institutions were purposely established to primarily to produce skilled workforce for the new nation and research to speed up industrialisation process for the fragile young economy. Significantly, knowledge, science and technology became the cornerstone for the country's economic growth and development strategic plan.
Up to date, more public and private universities have continued to spring up and each substantive region can now boast of at least one polytechnic or a technical university. What is the bother? All these institutions are supposed to get the hands of the working age group of our country efficiently on deck for our economic growth and development. Indeed, in spite the fact that some apparent gains have been made with respect to numbers of graduates rolled out into the system, majority of them have rather become subjects of our economic woes and objects of social worry.
This is because they cannot in any way take their rightful place to support the economic growth and development agenda of the country as they should. It is the result of this national concern that a look at a contemporary alternative measure; thus, entrepreneurship education, to the situation becomes imperative at this material moment. It is also crucial to offer some suggestions so as to draw insights into possible solutions to the problem.
The good old debate
In any case, there is a debate as to whether entrepreneurial intent can be achieved through education and training. Indeed, some scholars on the one hand, are of the notion that some people are born to be entrepreneurs and therefore act entrepreneurially. They claim it is not practicable to train people to become entrepreneurs. To them, entrepreneurship is a subject that deals with personality and psychological characteristics of an individual.
This school of thought contends that talent and temperament cannot be transferred and therefore are inert which are manifested in the success of those born with it. Other writers on the other hand, also argue that entrepreneurs are not born; rather they gain knowledge and skills through experiences in their lives, some of which are gained through apprenticeship and understudying the very experienced entrepreneurs in industry. In any case, this is not the subject of concern to this article but a matter of academic debate not to be settled here.
However, what we know is that entrepreneurship is a practice and a process deeply embedded in knowledge and skills, which are themselves fluid, transferable, free, and above all know no boundaries in their movement from person to person and from place to place. Based on this, it will be prudent to suggest that the key to a successful entrepreneurship education is to find the most effective way to manage the transferable knowledge and skills and also eventually identify the best match between theory and action.
Entrepreneurship education in perspective
Entrepreneurship is a fairly recent discipline in this part of the world and its education is not just about teaching someone how to run a business, but a dynamic process that leads to the acquisition of knowledge, development of skills and attitude to enhance imagination, critical thinking and problem solving. As a tool, it is an instrument for management and a form of social creativity. It is about encouraging innovative thinking and promoting a strong sense of self-worth and self-empowerment.
It is about developing the ability to act in a novel manner with key competence to deliver results. It is not just simply a question of knowledge acquisition. It is also about higher attitude and behaviours on how to crystallise desired business idea into action, which is more important than knowledge about owner-manager business. That is not all, it is about developing a culture of planning, persistence, mastery of fate and strong desire to achieve with obsession.
Entrepreneurship education can best be acquired through human-led enquiry and discovery that enable participants to turn ideas into real and physical action for the benefit of all. Admittedly, entrepreneurship must not be taught with our traditional teaching and learning practices as done in our classrooms and lecture theaters, where learners tend to be more or less passive recipients. Entrepreneurship education requires active individual-centred pedagogies and activities that use practical learning opportunities from the real world.
To emphasise, entrepreneurship education should be available to all Ghanaians of school going age as a core subject at all stages and levels of our education rather than a separate module in business schools. In all, education in this country must support critical thinking, seek to create an attitude of self-reliance among the youth instead of making them opportunity-seeking individuals.
The vicious cycle
Six decades down the line, our investment in educational institutions and systems have not been able to deliver knowledge and skills that will take us to the promise land. Yet, we know the needed concepts and theories of economics and all that the world needs to grow and develop. This is simply because; our education systems have not been able to explicitly decouple in the minds of our youth the difference between academic learning and knowledge.
Thus, the difference between wholesale absorption and retail regurgitation of theories, facts and concepts during examinations for ceremonial certificates, and a systematic development of the power of the faculties of the mind. In other words, our youth are not trained with the right aptitude to device varying techniques to apply to new situations and new facts arising with critical thinking. More so, the current education system suppresses the youth to study subjects in watertight compartments, in that they are not able to relate science and art to each other.
Such a system do not allow them to connect literature with history either, thereby losing the ability to see how specialised approaches to a single problem can occur in real life. To get our youth a befitting education, we should be looking for a system that will give them the ability to apply knowledge to new situation to which there are no readymade answers. Strictly speaking, the key to a successful education for our youth is to resolve to introduce and manage entrepreneurship education and identify the best match between curriculum and industry needs.
Despite all the ongoing debates on entrepreneurship education, truly, one can proof beyond any reasonable doubt that with the right curriculum, basic entrepreneurial skills, knowledge, and attitude required to change the dynamics can be inculcated in the young ones in our schools and universities all around the country. I trust that we cannot afford to continue with the vicious cycle where young people keep acquiring piles of certificates but still cannot make an integrated sense of their school life and the virtue and limitations of their learning and/or to bring it to light over the years.
The way to go
Thus, to develop a strong entrepreneurial education system in the country for core competencies in our youth, the role of our schools and universities must change to meet the status of 21st Century knowledge institutions. Result oriented entrepreneurship education system means introducing significant changes in core aspects of the existing curriculum and teaching approaches.
Those who will facilitate entrepreneurial training should be facilitators and communicators of knowledge rather than commanders of learning. Obviously, this new role for all stakeholders is heavy and so substantial that they mean nothing less than a new role for every teacher and trainer. Certainly, this leaves teachers and facilitators of entrepreneurship education at a crossroads, considering several transformation processes that are needed to change the current system into a system that will liberate us from the present predicament.
Indeed, stakeholders have had to live with difficulties to come out with the right response to the inherent practical challenges on this mammoth issue. The all out campaign lately reveals that a great deal of interest has been shown to co-opt a successful entrepreneurship education system and expectations are really high. To achieve this, education system developers and policymakers have to play a central role in the realisation of our expectations as a nation.
Certainly, the new role of universities requires authorities to redesign the system to meet the high expectations in achieving result from entrepreneurship education. Of course, our tertiary education system has the real challenge but the solution is not farfetched. Research has shown that entrepreneurship education can be introduced to achieve results in a society the like of ours and one of the approaches is strong purposeful university-industry links.
Government and other stakeholders
To start with, awareness creation through media campaigns and other public education platforms already available to us can be given the right boost to inspire the young to enroll themselves voluntarily into entrepreneurship courses and training programmes near them. This requires a lot of talks and demonstrations with real successful entrepreneurs at the forefront of the campaigns.
Others are sponsored TV talk shows, leaflets, magazines, newspaper publications, adverting and walk in centres for one-to-one consultancy sessions, to educate inquisitive young minds about self-employment. Individuals who have had the chance to be educated about entrepreneurship can also help by way of discussing and showing what it is all about and how it can solve unemployment problem in the country, and reduce poverty and social vices.
In addition to that, we know it is difficult to recruit people into a new phenomenon like entrepreneurship but easy to lose them if they are not getting the right support to realize their ambitions. Those who aspire to be entrepreneurs and have come forward to challenge themselves need to be supported and given the right training on how to innovate successfully.
There are certainly those who are already established as entrepreneurs in the system and need growth and development training but are mostly forgotten by stakeholders. These people need a lot to serve as role models and examples in society for the young one to follow. Further training will do them brilliant service than leaving them thinking they are fine. They have got to compete in both local and international markets to help expand the economy and therefore need further support.
Individual self-education
For now, people will have to educate themselves on entrepreneurship and innovation. Nonetheless, it is surprising how resentful people become when you try to encourage them to read appropriate books and listen to successful people, particularly entrepreneurs, to gain ideas and pick up good habits to alleviate their own poor state of affairs. What amazes me is seeing people burn the candle, spend their parent's hard earned money to attend extra classes and torture themselves to pass their examinations, but will not do the same to pick up specific knowledge and skills to set themselves free from poverty and frustrations of job search.
Interestingly, our young graduates in particular prefer to wait for job advert and its associated dehumanizing and belittling interrogative interviews for monthly salary. I cannot understand after school people do not just want to read again in Ghana. No one wants to buy a book again after school even if the richest person in Ghana writes their story in a book for free people will still not read it but will want to pray for wealth and prosperity. People are just not interested and will say, "I am not going to be a professor so I cannot see what I will be reading for". For instance, a lot can be learnt online as well from Coursera.com and even Youtube.com.
Self-education is important at this time and I suggest young people should look for short courses in entrepreneurship and business development, read books written by successful entrepreneurs which are in abundance these days. Seminars are now organised everywhere on entrepreneurship and bootcamps are taking centre stage in entrepreneurship training.
Some are under government sponsorship and other stakeholders and others are organized by private sector firms and institutes. The youth can also organise themselves into knowledge seeking peers with a burning desire for financial freedom, invite experts and role models to help guide them to success. Successful people are happy to guide, lead and direct the youth. I advise they do not start asking for money when in contact with successful people since it is common in our society but ask for wisdom.
Please let us learn to use our brains and ask the right people the right questions to get to where we want to be. Remember that opportunities are not in short supply and also that your income cannot be more than your level of self-development since they are a mirror reflection of each other. The youth can work their way up the social lather by developing an attitude of self-reliance as opposed to being opportunity-seeking individuals.
The author is a consultant in entrepreneurship and business development and an expert in university-industry interaction and knowledge transfer for innovation. He is also a co-author for two textbooks: Financial Entrepreneurship for Economic Growth in Emerging Nations, and Innovation and Social Capital in Organisational Ecosystems. Contact: Email: fatahi507@yahoo.com