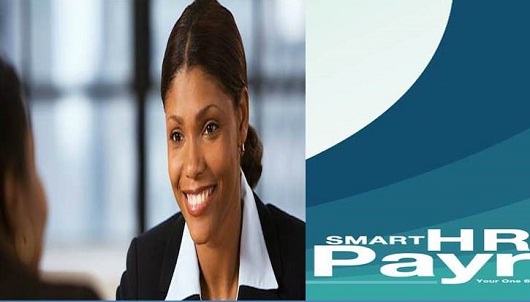 Current Users include: Top Government Agencies, Manufacturing Companies, Commercial Banks, Savings and Loans, Insurance Companies, Shipping Agencies, Churches, NGOs etc.  
Electronic platforms have enabled many businesses all over the world to enhance communication among their organisational structures. It is also common knowledge that a company's efficiency is highly dependent on the level of employees' engagement in core business processes and strategies.
At the heart of your company's strategies should be an effective internal communication among the human resources at your disposal. In fact, if you are un-enabled to effectively communicate and tie-in all tasks with the greater corporate goal, your company might not see many accomplishments this year.
As the Project Manager for HR software deployments in various organisations, I have come to appreciate the difficulty with which HR/Admin officers keep departmental cohesion in order to achieve the big goals.
However. in this era of e-platforms and other technological advancements, you should be able to source a very good HR solution that will enable your HR officers to be on top of their roles. These days, prompts are automatically being sent from systems to remind recipients of actions which hitherto might have escaped even HR officers.
The SMART HR solution is one of such systems which have the needed features and tools that enable HR officers to efficiently do their work. This HR software is being used by a client with staff strength of over 6,000 and has helped to redefine corporate internal relationships and employee-engagements for better value.
Recruitment
I know all HR officers will agree with me that it is very essential to capture as much as possible the necessary information during recruitment. It is also equally essential that the captured data is devoid of errors. A system's form for capturing employee's bio-data must have the capability of helping you avoid most common errors.
An officer should be able to capture and view at a glance the essential bio-data of an employee. Click-buttons should also be simple to work with, as with this software with four main buttons: SAVE; NEW; EDIT; DELETE.
A good HR system should have the capability of automatically generating a unique ID after saving the   employee's data for the first time. In fact, this unique ID should run through every form in the software where the employee's data is captured. And for the purpose of history on the employee, this unique ID should never be re-used even if the employee leaves the company.
Better employee engagement
An essential role of the HR department is to ensure employees' engagement across the entire span of the organisation. It is rather unfortunate to realise that most HR officers fall short of seeing the essence of linking every assignment to the overall big goal. Research has shown that this flaw is partly as a result of not readily having access to data that informs a better decision regarding an employee's role.
Communication for training & collaboration
Most heads of HRs have agreed with me that effective communication also exposes the training needs of staff within different departments. This has enabled organisations to put together necessary training plans to bridge skill gaps. Indeed, proper communication has also in many instances been identified to have encouraged collaborative efforts toward building a good team spirit. There is no doubt that by effectively communicating roles, employees' productivity is enhanced.
It is also essential to communicate effectively the remuneration that is due an employee from the very beginning. A very good HR system can help you to quickly determine the exact salary to pay an employee. The SMART HR is able to do the necessary computations after the necessary deduction to arrive at the right salary for a specific grade.
Pay upgrades
Doing salary increments manually or with an obsolete system can be very daunting for HR officers. This may include redefinition of pay either across the board or specific to department or grade. Having a good solution can help you handle the percentage increment computation with great ease.
Leave Management
Sometimes it gets difficult managing staff-leave in big organisations. In fact, conflicts have risen as a result of disagreement with employee leave-days left within a working year.  A better system helps you to manage your staff-leave and  prompts them on due dates: They get  prompts to either take their leave as scheduled at the beginning of the year, or to resume on the right day after  taking them. With this system, staff are sent alerts via either SMS or email.  Get rid of the excel sheet or any obsolete system you are currently using for HR processes and get this system, which has helped many organisations – both big and small.
DROP THE EXCEL, USE THIS INSTEAD!