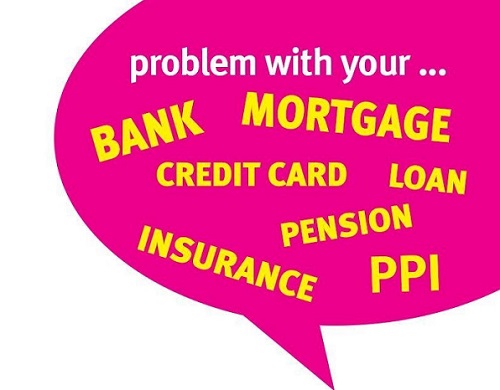 Over the years, policymakers around the globe have adopted many measures to protect consumers of financial products and services. In this respect, the G20 Finance Ministers and central bank Governors in October 2011 endorsed what has become known as the 'High-level Principles on Financial Consumer Protection'. The ten (10) principles aim at assisting authorities to develop mechanisms for enhancing financial consumer protection in their countries.
Later, the World Bank followed up with the 'Good Practices for Financial Consumer Protection' in 2012 and the revised version in 2017. The new 254-page document is not only to help policymakers in promoting good consumer protection practices, but also to serve as a comprehensive reference material and assessment tool. Clearly, the ten (10) high-level principles can be described as the foundation upon which the World Bank developed those good practices.
Even though international principles and practices are not always binding on countries, they have however influenced their systems to a large extent. Principle 9 is a case in point. It states: "Jurisdictions [countries] should ensure that consumers have access to adequate complaints-handling and redress mechanisms that are accessible, affordable, independent, fair, accountable, timely and efficient. Such mechanisms should not impose unreasonable cost, delays or burdens on consumers.
"In accordance with the above, financial services providers and authorised agents should have in place mechanisms for complaint-handling and redress. Recourse to an independent redress process should be available to address complaints that are not efficiently resolved via the financial services providers' and authorised agents' internal dispute resolution mechanisms. At a minimum, aggregate information with respect to complaints and their resolutions should be made public".
Recourse Mechanisms
It is the case that Principle 9 finds expression (verbatim) in Section (4a) and (4b) of the 'Consumer Recourse Mechanism Guidelines for Financial Service Providers' issued in February 2017 by the Bank of Ghana. This Directive provides a three-pronged procedural approach (service provider – regulator – court) for resolving customers' grievances.
In this regard, consumers are obliged to first report their complaints to their financial institutions for resolution before consulting the Bank of Ghana when they are not satisfied with the initial outcome. The Court is the last resort in the complaints' resolution chain. The other financial services regulatory bodies – namely the National Insurance Commission (NIC), Securities and Exchange Commission (SEC) and the National Pensions Regulatory Authority (NPRA) – also have similar (service provider – regulator – court) recourse mechanisms expressly stated in the respective Acts (regulations) establishing them. The only point of departure is the Recourse Mechanism Guidelines for the banking sector.
Financial Ombudsman
Indeed, we can establish from the structures of the four (4) regulatory bodies that grievances-resolution is sector-based, with the court as the final recourse in all respects.  Laudable as it is to seek final redress in court, the issue of high legal fees continues to discourage many consumers from going to court – hence, defeating the good intentions behind Principle 9.  This is not peculiar to only Ghana, but is disheartening to consumers in other countries as well. A research conducted by David Thomas and Francis Frizon for the World Bank (Global Programme on Consumer Protection and Financial Literacy) revealed that the court is not a viable alternative for most consumers, since they can't afford the cost of legal services.
It therefore advised policymakers to consider establishing a financial ombudsman (as an out-of-court mechanism) to be for free and remove the barrier of cost to consumers. The need for this out-of-court dispute resolution mechanism is also one of the World Bank's recommendations in its 2017 edition of 'Good Practices for Financial Consumer Protection".
What's more, due to digitisation, the traditional boundaries between banking, insurance, investment and pensions are becoming increasingly blurred – such that banks, for instance, are selling bancassurance and investments products alongside their own products and services. Despite the benefits of the 'one-stop-shop' for all these services, product-specific technical complaints are however escalated apiece to the institutions for resolution.
The slightest whiff of inability to meet customers' expectations has a tendency to dampen their interest in patronising financial products. In the case of Ghana, many consumers are unable to go beyond their service providers to resolve their grievances even when they are deeply dissatisfied with them. They tend to "fama Nyame" (leave it in the hands of God) – or at worst, rally support for unnecessary public demonstrations. This disposition and other issues such as perceived regulatory bureaucracy and inaccessibility (distance) hinder them from seeking satisfactory redress.
Based on these experiences, many countries are reforming their frameworks by bringing them together into a single, accessible and friendly financial ombudsman to provide seamless resolutions of customers' grievances. The United Kingdom, Ireland, Malta, Norway, Sweden, the Netherlands and South Africa already have these arrangements in place.
The UK Ombudsman recently reported that more than two million people contacted its office with their problems relating to bank accounts, loans, repayment problems and debt-collection, money transfers and online payments, savings and investments, and pensions among others.
Other Considerations
The World Bank's Global Programme on Consumer Protection and Financial Literacy report (2012) equally identified the benefits of an independent and easily accessible financial ombudsman to consumers, financial institutions, and authorities. These include:
Consumers have greater confidence in financial services when they know that if anything goes wrong, they will be able to take their dispute to an independent body that will resolve the issue quickly and informally, without the consumer needing a lawyer.
Financial businesses benefit, because: consumers are more likely to buy financial products; the cost of resolving disputes with consumers is kept to a minimum; and unscrupulous competitors who act unfairly are held to account.
The state benefits, because: redress can be provided at minimum cost; feedback from an ombudsman can help improve future regulation; and confident consumers are more likely to play their part in helping to develop a sound financial market.
A Financial Ombudsman also helps reduce the burden on courts; as well as increasing financial inclusion.
In recent times, authorities in Ghana have taken many initiatives to protect consumers in the financial sector while deepening financial inclusion. Since it has been established that a Financial Ombudsman also helps in deepening financial inclusion and building consumer confidence, the question is then: "Would it be out of place to consider establishing it in Ghana?"
Your feedback is always welcome. God Bless!
This script was written by a Chartered Banker with a flair for feature writing. Apart from his work schedules, he edits or proof-reads corporate material for his colleagues, executive managers – including distinguished professionals working in various fields outside Banking. Through this column, his articles feature on third-party online media platforms in Ghana and outside. Email: Kwaku.Anumu@gmail.com