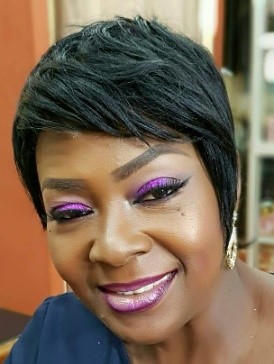 In our final series with regards to dress codes. We will like to carefully examine the specifics of the business casual dress code , the black tie dress code and the casual dress code for his and hers.
It has become imperative to do so to enable people groom themselves appropriately for the right occasions especially when it been explicitly indicated on the invite what the dress code should be.
Black tie dress code
The black tie dress code when stated on an invite indicates that the function is semi-formal. However there is a list of appropriate attire to be worn to fit this particular dress code for men or women. The black tie code often applies to evening function wear and is suitable for a not too formal occasion.
Men
The will need of course a black tuxedo Jacket, Note that a white jackets (Ivory colored) are worn during hot weather,  a cummerbund or black waist coat, silk bow tie, a dress shirt definitely a Marcella or a pleated front, with French cuff and of course, cufflinks. Shirt studs are optional. Finally you complete your look with a pair of black oxford styled shoes which are a must with your silk or woolen socks.
Where the host indicates that the Black Tie is "optional", then a Tuxedo is not compulsory and a formal business suit will do. Tuxedos are quite expensive, and so if you can rent one or get a friend to lend you one that is perfectly in order.
Women
The attire for this particular dress code is not too regimented when compared to those for men. The length for a lady's dress in a Black Tie event varies. The dress can be ankle length or mid calf. These days' knee length dresses are acceptable as long as it is formal in cut and appearance. All dresses worn for this code must have a formal look.
So ladies this is a fine time to accessories yourself with your lovely jewelries and classy make-up. Conservative and subdues colors are a good choice for your outfit. You can also look out for satin or silk as these convey elegance and class. Dressy shoes and sandals are also good for occasions like these so make the best of them.
Smart Casual or Business Casual – Dress Code
The confusion with this particular dress code lies in the word "CASUAL". The use of this particular word creates the wrong impression that anything at all can be won. That cannot be farther from the truth! There are certain restrictions that govern this particular dress code.
 Smart Casual For Men
Men are to wear a jacket, a long sleeve shirt, a tie is optional, definitely a pair of dark trousers. Any shoe worn must be dark, covered and worn with a dart socks.
What not to wear. Jeans are NOT allowed as smart casuals. Neither are canvas shoes, T shirts of any kind, baseball caps, strap sandals, shorts, ¾ shorts, Capri pants, slippers, and Denim/Jeans jacket. There should be no branded name or symbol printed on the shirt or Jacket.
Smart Casual Code – For Women
It's been observed that some women are often confused with the term smart casual dress code when it comes to choices of clothes for that dress code. The confusion with the word CASUAL creates a wrong impression of what is appropriate. So interestingly jeans may be seen as smart casual which really jeans in the trues definition a dress code falls under the casual dress code and NOT smart casual. .
Now, smart casual wear would definitely include a material skirt, dress or trouser, a covered shoe or an open toe shoe where allowed, shoes can be flat or medium heel, generally a blouse, a collared shirt, belt, simple but elegant accessories to blend with your clothes and a small to medium bag.
What not to wear. No slip-on shoe, slippers, absolutely no jeans (though in some foreign cultures it is permitted), T-shirts, a long dinner dress, no over accessorizing, shorts knickers, ¾ trousers, Jeans skirt. There should be no branded name or symbol printed on your top.
The trick to pulling off this dress code lies in realizing that there is significant difference between business casual dress code and the casual dress code. Let take a look at the diffence.
THE CASUAL DRESS CODE
Achieving a casual look is not a simple feat. The term casual can represent different styles of grooming to a varied number of people. The approach with this dress code is certainly more laid back than others. Focus is on creating a decent look simply and effortlessly. Nevertheless that this is not the license we need to bring out our ripped or torn jeans, slogan riddled T-shirts, disused clothes and tattered slippers and shoes. The casual dress code moreover can still be  decent and moderate.
Men
For men, Jeans are quite acceptable, including khaki pants, cargo shorts (3/4) and not too dressy trousers. Polo shirts are admissible with little or no writing on them, and T-shirts without slogans. A casual button down short sleeve shirt is also optional and conservative colors and patterns are a must for a formal setting like the office. Loafers, sandals and some canvas shoes are acceptable depending on your work environment.
This is certainly not the time for sloppy grooming and without regard to those you associate with. So, avoid tattered jeans, shirts and bad footwear.
Women
The casual dress code suggests something not too dressy rather more relaxed. Ladies can wear jeans and dark colours are better option for the business office. Dresses are also a good choice. They can be knee length or longer. Colors can be in the soft to light range especially in a formal setting. Generally flat shoes, flat sandals and wedge sandals are considered casual and can be worn to compliment your clothes. Skirts or jeans can be paired with cowl neck, turtleneck or button down blouses. T-shirts can also be worn.It's not advisable to wear torn or ripped jeans, bare tubes and camisoles all in the name of casual. Slippers should be left for shopping in the market or going off to the beach.
Now you have these basic dress codes information remember to honor your guest by your presence at the function attired in the right dress code stated in your invite. Ignorance is no longer an excuse. When in doubt please ask or research. It's not funny to be awkwardly attired to an important function.
She is an image consultant with key focus on providing personalized training to individuals and staff of business institutions with the aim of enhancing their professional, business and social image. She has over 8 years' experience in the personal and corporate image management industry. She has provided numerous professional training to individuals, companies and organizations. She has also worked as:
Former Columnist, Mirror Newspaper- "Fashion and Style Segment" Consultant "GTV Breakfast Show" Guest Facilitator – JOY BUSINESS MASTERCLASS SERIES ON – Personal Branding and Business Etiquette
Founder – KOBADEM Image Training Institute
For training and consultancy enquiries contact her on:
info@kobadem.com                                                                                                kobademimageconsultants@gmail.com
www.facebook/kobadem