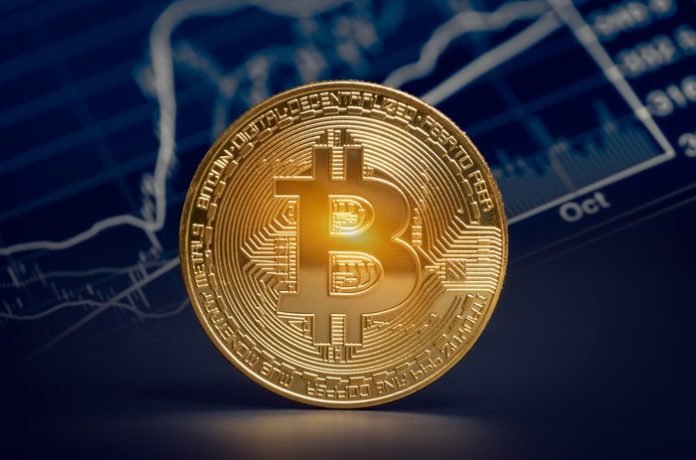 Like the dot com boom, cryptocurrency may potentially burst its way into the future of financial transactions accompanied by its ledger, even though on a market low in Africa.
Some of the IMF-named emerging markets in Africa – like South Africa, Kenya – have made little traction with cryptocurrency. Bernard Owusu, a co-founder of Crypto Ghana makes this of the ecosystem:
"The ecosystem is a fledging one. Countries like South Africa have relatively good infrastructure for crypto trade, while Kenya has done great in venturing into the technology and trying tirelessly to craft something that will meet the needs of Africa. The youth are championing this. Some youth from Ghana, Nigeria and Kenya have formed an organisation to fashion-out a crypto that helps intra-Africa trade, but the traction has not been massive. Nigeria and Ghana basically jumped into the business side of crypto, but because the market plunged, these two countries have slowed down on making crypto a chief money-making vehicle."
A large part of the low market penetration resonates with global concerns of market volatility, and perhaps even common in Ghana is examples of recent crypto fraud – wherein Global Coin Community Help (GCCH) was reported by local media to have defrauded customers, in total amounting to GH¢135million. An undercut is also with regulation. In March of this year, Ghana's Securities and Exchange warned the public of investing in cryptocurrencies. In Nigeria, there were similar warnings from the county's Securities and Exchange Commission in 2017 (the year of boom for cryptocurrencies).
On regulation, Mr. Owusu says: "Many central banks are looking on the FED and SEC of USA to take the first move. Few central banks in Africa are nosing around it without taking practical action. It is sad to say that while some banks including BNP Paribas, Standard Chartered Group among others have commissioned research into this, no local bank in Ghana – neither the central bank – is investing money to research in this area".
South Africa may not have top-down approaches to crypto regulation. However, it has in place a body called the Crypto Assets Regulatory Working Group, (made up of representatives from the country's central bank) to put together policy proposals for crypto asserts.
In the vast usefulness of virtual money, it is widely asserted that blockchain – the technology behind bitcoin – particularly has potential to solving some of Africa's problems. Blockchain, it is said, could cause massive transformation in the banking system, land registration, medicine, voting system, and warehousing.
According to PricewaterhouseCoopers (PwC), blockchain has the "potential to disrupt a wide variety of transactions beyond the traditional payment systems".  In its FinTech Q&A, it posits that the London Stock Exchange, CME Group, Societe General, and UBS have formed the Post Trade Distributed Ledger Working group to investigate how blockchain can be used to enhance clearing, settlements and reporting of trades.
In remittances, cryptocurrency transfers could cut cost of monies sent from abroad to relatives in Africa. The recent World Bank report, Migration and Remittances, places 2019 annual remittances for sub-Saharan Africa to amounts of US$48billion and at ever-increasing levels of US$51billion in its forecast for 2020. Remittance forms a good percent in GDP's of countries within this region.   Despite the spike in monies sent from overseas family and friends to relatives here in Africa, the World Bank highlights concerns over the cost of sending money through money transfer institutions like banks, where sub-Saharan Africa continues to have the highest cost at an average of 9.3%.
More like a come-in for cryptocurrencies, Bitpesa (a money transfer system built on bitcoin, operating in Kenya and other African countries) charges 3% on remittance fees – 7% or 8% lower than money transfer operators like Western Union or MoneyGram, or even regular bank charges. The system works in a way that your bitcoins are transferred to cash (as crypto money is not widely accepted as currency) through mobile money.
Mobile money is driving financial inclusion on the continent and so are fintechs (changing the traditional ways of payments).  Mr. Owusu believes that it is only a matter of synergy between the trios. "Assuming one is buying bitcoin, he can just send me mobile money while I send him the bitcoin, all in less than two minutes without seeing the person face to face or the person incurring any huge costs."   Moreover, Bitpesa is in fact a fintech- based crypto initiative that allows you to make payments while still buying crypto coins.
There is no doubt that cryptocurrency is for the future. Like the IMF boss, Christine Lagarde said in her speech at the Bank of England Conference in 2017:
"Citizens may one day prefer virtual currencies, since they potentially offer the same cost and convenience as cash – no settlements risks, no clearing delays, no central registration, no intermediary to check accounts and identities. If privately-issued virtual currencies remain risky and unstable, citizens may even call on central banks to provide digital forms of legal tender."