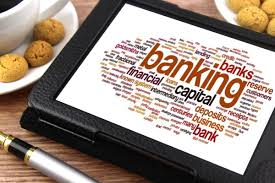 INTRODUCTION
"Compliance kills business". "Because we have to comply customers are leaving". "The customer is not comfortable submitting the document to the bank". "The bank policemen are/will be coming here" Well if you have not heard such statements before, then I'm happy to inform you that, these statements are common to Compliance and Governance Officers in the daily execution of their duties. Some banking professionals believe that the entire compliance setup is a cost element to banks' balance sheet.
Dr. Kamalesh Chandra Chakrabarty, an Indian Banker who served as one of the four Deputy Governors of the Reserve Bank of India from 15 June 2009 to 20 March 2014 holds a contrasting view. Dr. K. C. Chakrabarty in an inaugural address to banking professionals at a conference dubbed "Compliance Function in Banks: Back to the basics" to launch certificate programmes in Compliance Function and Training on July 12, 2013 in Mumbai  made a very good statement which I agree with him. He said;
"We agree that compliance is costly and will involve expenditure, but let me remind you that, in the final analysis, it is non-compliance which would prove costly and may endanger the very survival of the institution''
The question still remains that, do we delight customers by flouting internal policies, legislation or we bring smiles on the faces of customers within the policies (i.e. "bend and not break policies")?
CUSTOMER EXPERIENCE (CX) DEFINED
There has been a lot of buzz around Customer Experience (also known as CX), emerging as the key differentiator and driver for growth and sustenance in the service industry. But, what exactly is customer experience and what accounts for great customer experience?
Gartner, Inc. a global research and advisory firm defines customer experience as "the customer's perceptions and related feelings caused by the one-off and cumulative effect of interactions with a supplier's employees, systems, channels or products."
Forrester a renowned American market research company defines customer experience as: "How customers perceive their interactions with your company."
Clearly the two basic elements of a customer experience are perception and interaction with brand, therefore it is important to put these two elements into proper perspective.
Customer's Perception
This simply refers to customer's overall view (good or bad impression) about a brand and comes about as a result of a single or multiple interactions with a brand while seeking any information or support at different phases of the customer life cycle.
Interactions with Brand
Customer's interaction with a brand refers to the various touch points like talking to customer support agent on call, self-service options or live chat, etc. across the customer's journey
Essentially, customer experience is the customer's account of the overall impression (good or bad) at each touch point with an organization (bank).
In the banking industry where products and services offered are generic, customer experience is a great source of sustainable differentiation and the new competitive battleground. 
WHAT IS COMPLIANCE?
Compliance is a comprehensive programme that helps institutions and their employees conduct operations and activities ethically; with the highest level of integrity, and in adherence with internal policies & procedures, legal and regulatory requirements.
It is evident that Compliance is not limited to Anti-Money Laundering (AML), Counter Terrorist Financing (CFT) and the Proliferation of Weapons of Mass Destruction. It extends to all spheres of banking where policies exist to guide activities and guard banks' assets. Compliance takes proactive steps in ensuring the prevention or mitigation of risk. This means that it is the duty of Compliance to ensure, at first hand that policies and legislations that affect a financial institution are adhered to.
Five key functions of any Compliance Department?
To identify the risks that an organisation faces and advise on them (identification)
To design and implement controls to protect an organisation from those risks (prevention)
To monitor and report on the effectiveness of those controls in the management of an organisations exposure to risks (monitoring and detection)
To resolve compliance difficulties as they occur (resolution)
To advise the business on rules and controls (advisory)
Compliance and Customer Experience
How do banks' quest to comply, impact on customer experience?
The banking industry is one of the heavily regulated industries across the world. There is the need to comply with regulations in order to protect depositors' funds.
The collapse of many banks in Ghana and the world can be attributed to some form of non-compliance in the banks' administration and operations.
It is important to note that the examples stated below are to explain the various themes in this article and they are in no way directed to any particular bank, department, unit or whatsoever.
Because time and space will not allow for more, here are a few comments on some legislation in relation to banking.
Banks and Specialised Deposit-Taking Institutions Act, 2016 (Act 930)
The Banks and Specialised Deposit-Taking Institutions Act, 2016 (Act 930), section 143 titled "Unclaimed balances" addresses dormant accounts in context and how banks should handle such accounts. Subsection 5 of Section 143 states that "An account may be transferred out of the register of dormant accounts on a request by the depositor or the legal representative of the depositor where a depositor is dead or incapacitated." By implication, banks are supposed to design a form for dormant account holders or their legal representative who request to activate their dormant account. In some cases customer information update must be done in line with the bank's policies.
However, successful compliance by banks on such a legal directive is through customer engagement. Customer engagement rest with business units who interface directly with customers. Frontline staff of these business units must be customer centric and in the same vein compliance focused to get customers complete this form. Being customer centric means providing a positive customer experience before and after the sale in order to drive repeat business, customer loyalty and profits.  A good customer experience certainly will ensure high succession rate of customer compliance. This is because after a good customer experience, customers' trust for the bank will be heightened and chances are that the customer will adhere to requirements of the bank. On the other hand, poor customer experience is likely to hamper customer willingness to comply.
Persons with Disability Act, 2006 (Act 715)
In Ghana, Persons with Disability Act, 2006 Act 715 section 6 and 7 address access to public places and public services by persons with disability. This section enjoins all persons and owner of public places to make their physical structures and services easily accessible to persons with disability. For instance non-compliance of this section of the Act will give a very bad experience to customers with disabilities in their attempt to access services at these public places (i.e. banks). Such customers may leave and not come back. These displeased customers may take to social media with a negative viral marketing that can adversely affect the image of the bank as a brand. As we always say "bad news spread fast and wide like a raging fire".
On the other hand, when Compliance ensures that all bank edifices (head office, departments, units, branches, agencies etc.) comply with this section of the law then customer attrition on that score will be reduced or eliminated entirely. The net effect will be high rate of customer retention.
Anti-Money Laundering (Amendment) Act, 2014 (Act 874)
Again, the Anti-Money Laundering Act, 2008 (Act 749) as amended by Anti-Money Laundering (Amendment) Act, 2014 (Act 874), Section 23(7) states that "An accountable institution shall require the full personal details of a person who makes a deposit into or withdrawal from an account on behalf of another person." This implies that it is mandatory for banks to request for the full personal details of walk-in customers who desire to deposit into and/or withdraw (payee) from an account. By extension, this legislation also applies to 3rd party customers who go to banks to apply for payment orders over the counter etc.
For money laundering and terrorist financing purposes the banks need to know the identity of all persons who contact them for services.
The approach to getting these information from customers requires some level of "pampering" and customer friendly talks though it is mandatory for the bank to take these information. A customer is likely to be apprehensive especially when a staff rudely returns a form, cheque leaf, deposit form etc. to the customer because it is not well completed in this regard.
The frustration of the customer is likely to increase if the bank staff fails to give any tangible explanation. Customers want to understand why we need certain information about them, it is the responsibility of the bank staff to provide an explanation in a receptive manner.
A typical example is the 3rd party customer who walks in to deposit money on behalf of an account holder may decide to take his/her money away if the approach to getting such personal information is not done right. Thus assuming without admitting that all banks are complying, such a customer (3rd party) will be pushed to consider other alternatives where there is good customer engagement.
In effect it is not existence of policies and the drive by Compliance Departments to ensure compliance that sends customers away but the mode of implementation of policies by staff at the various touch points of customers.
What is the way forward?
The compliance function is not the preserve of only the Compliance Department, the compliance function rest with each and every employer and employee. However, the function has to be spearheaded by the Compliance Department. Staff within the Compliance Department need to be well trained in every aspect of compliance and be updated with new trends in compliance.
Training of staff is of essence because money launderers, terrorist financiers and fraudsters are getting sophisticated with their techniques day-in-day-out. Undoubtedly the compliance function five (5) years ago cannot be said to be the same today in Ghana and the world.
A core activity of the compliance function is awareness creation and that is not limited to employees but by extension to customers. The cascading effects is that when employees are adequately trained they are also able to educate customers on what is expected of them. This ensures that customers are equipped with the requirements that they need to comply with when dealing with the bank.
When people are educated on requirements, chances are that they will comply and vice versa. When staff are not educated on issues to comply with, they tend not to communicate what is required of customers to them. This creates some level of inconvenience for customers when they are later called to resubmit or refill documents.
Superficially, compliance is seen as a function that creates impediments for the customer but recent events in global financial markets suggest that compliance rather creates certainty and sustainable service delivery to the customer.
The Regulator has a role to play by ensuring that all banks are on the same level of adherence. Customers are quick to cite names of banks that never requested for documents or information from them for patronising the same product or service. This implies that some banks are complying but others are not. The Regulator has to ensure that there is no benefit in non-compliance by banks. Banks that comply eventually lose customers to non-complying banks.
In effect, Compliance through a comprehensive programme helps banks delight customers and meet their needs within acceptable rules.
Conclusion
Positive customer experience is essential in attracting and retaining customers, and with the intense competition among financial institutions for customers, it has become crucial to pursue strategies that will delight the customer and at the same time ensure that the institution is not sanctioned for non-compliance.
Author: Kwame Asante, ACCPA
A Banker and a Compliance Professional with the Association of Certified Compliance Professionals in Africa-ACCPA.
For enquiries on this article kindly contact the author through email: guyjysus@yahoo.com