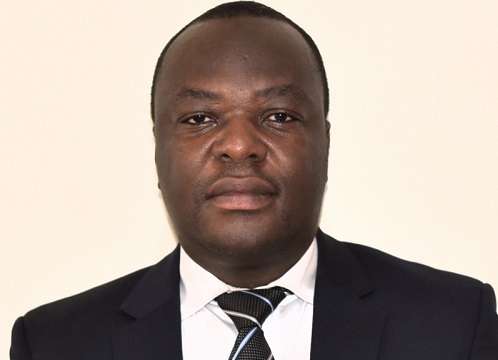 The constantly evolving and fast-changing customer demands within the banking industry has led to the formulation and aggressive pursuit of speed-to-market strategies and the need for customer-focused products and services that provide greater convenience and speed at minimal transaction cost. This high rate of change in customer demand is rapidly increasing competition, and has intensified it to the extent that contemporary banking institutions are limiting the approach of working independently.
Furthermore, banks are increasingly adopting the concept of doorstep banking through various secure channels and banking applications. Today, it takes just a click out of an application to switch to a competitor and hence the need to be ahead of customers' demands. In fact, the game has changed and banks now have to battle with the joint efforts of competitor banks and third-parties. In confronting this new competition, banking institutions are engaging in various forms of strategic collaborations with financial technology companies (fintechs) to plug into their service delivery chains.
While collaboration in banking is certainly not a new model, banks across the globe are increasingly recognizing the need to drive innovation with fintechs. Although fintechs are powerful, disruptive and potential neo-banks, banking institutions no longer view them as threats and competitors but rather as collaborators and drivers for change, innovation and transformation.
As a matter of fact, technology giants such as Google, Amazon, Facebook and other potential partners, pose much more threats to banks than the fintechs. Banks are therefore shifting attention to partnering with both start-ups and large technology players for comparative and competitive advantages through cheaper, user-friendly, easy-to-access and other efficient value propositions to their customers. It is worth noting that a partnership may fall short of being a true collaboration. As a result, it is important to view collaboration as more than partnership; it's about strategy. Therefore, the motivation and drive for these collaborative initiatives should begin with strategy.
In adopting the right strategies, it is crucial to note that two or more banks may engage the services of the same fintech. Despite this concern and many other obstacles and challenges, there are huge opportunities in these collaborative engagements. Whilst banking institutions may gain access to new market segments and benefit from agility in innovation, fintechs on the other hand, may gain access to a broader customer-base that enhances their brand awareness and recognition. Thus, fintechs have the technical expertise for promoting flexibility in service delivery but may not be able to independently scale their businesses due to lack of capital. Banking institutions on the other hand may have adequate financial resources, but restraining them, is the rigidity and complexity of their legacy IT systems and processes. To take advantage of the synergy that comes with these strategic collaborations, banks are moving beyond merely partnering with fintechs.
These collaborations are aiming at leveraging each other's strength to achieve strategic goals mutually beneficial to both parties. Although fintechs are capable of enhancing customer experience, banks do not have to entirely rely on these collaborative engagements for providing the required superior experiences to their customers. As a matter of fact, the strategic intent of these collaborations includes the need to significantly drive cost reduction, efficiency, productivity, business growth and scalability.  Though every collaboration is unique, there is the need for banks to be guided by the following points in order to make a real customer impact through a culture of collective impact;
Develop a collaboration strategy aligned with corporate strategy. Look beyond cooperation and coordination to determine the right collaboration model – acquisition, investments and other strategic alliances. Remember that no two organisations are the same. Therefore, with no compromise on core values, identify suitable collaborators with appropriate strategic fits and cultural compatibility.
Clearly understand and identify what can be done together with a collaborator.
Keep the customer ahead and drive innovation by their needs and wants; not technology. Remember, technology is the enabler, therefore, place strategy before technology so as to exceed customers' expectations, understand their needs and fulfil their wants. With no reference to economic definition of needs and wants, it is essential to identify the various customer segments, listen to them and focus on what they want in order to innovate, reduce financial exclusion and standout within the industry.
Without necessarily working in close vicinity, banks and fintechs are working more closely with each other – pooling resources, sharing knowledge and developing ideas in order to innovate and  accelerate product and service delivery, in an attempt to make customers' experiences unique. As a matter of fact, the impact of fintechs are now being felt across geographical borders. No wonder, without any intention to create barriers to innovation, regulators are starting to collaborate with their counterparts in other jurisdictions. It is important however, to highlight that innovation is much more than a novel idea or new product development; it is also about rethinking customer value creations and finding better and more efficient ways of improving the processes involved in delivering products and services.
It is also worth noting that collaborative arrangements are associated with risks which may be managed with internal policies, procedures or regulatory frameworks. These frameworks do not only regulate bank-fintech collaborations but enhance technological innovations which eventually foster healthy competition within financial services systems. It is therefore essential to effectively and efficiently manage the risks and concerns associated with technological innovations.
Although there is no such thing as perfect security, there is the need to answer the question of how to either ensure adequate security without hindering technological innovations or promote innovations without compromising on security. Without suggesting any conflict, and therefore, a strategic balance between innovation and risk, the answer lies in how well organisations integrate security into their products and services. Notwithstanding the fact that these integrations are contextual, it is imperative that collaborated parties do not trade-off risk for technological innovations. Banks may improve their security postures by adopting the appropriate internationally recognized standards such as ISO codes of practice, PCI DSS and other global best practice information security management frameworks. They however need to exhibit the highest level of compliance and adherence to these standards, internal policies and controls in order to adequately address security concerns and firmly establish trust and confidence in financial services systems.
Finally, it has been established that technological innovations in banking today, lie in the power of collective ingenuity. Also, financial services industries have now been inextricably interlocked with technology. Therefore, to reduce time-to-market and gain the first mover advantage in the marketplace, it is recommended for banking institutions to embrace a culture of early innovation. While innovating through collaboration, banking businesses need to clearly develop and strengthen the line of sight to the customer – aligning collaborated parties, their operations and employees with each other, in an attempt to place the customer at the center-stage of the entire collaborative process.
Whereas some psychological theories reveal that individuals sometimes act to benefit others, rational choice theorists are of the view that humans act purely out of self-interests. Without resolving and reconciling this theoretical conflict between psychological egoism and altruism, it is important to note that, unless a collaborative effort is completely free from self-interests, that effort can be considered a form of competition in a business environment. It stands then to reason that for such efforts to yield successful results, there is the need for the right balance between self-interest and self-sacrifice.
It is therefore strongly recommended that banks and fintechs adopt the right collaborative strategies, quickly adapt and respond to change in order to drive business value through market-leading innovations and other creative solutions to real problems. Of course, these need to be underpinned by strong regulatory frameworks with rigorous oversight in order to modernize the financial landscape, promote financial inclusion, ensure stability of the financial services system and, in general, have a positive impact on financial intermediation.
The writer is an ICT Management Professional
Email: amemebright@yahoo.com
Disclaimer: The opinions expressed in this article are the writer's own and do not reflect the view of any organization(s) the writer may be affiliated to.