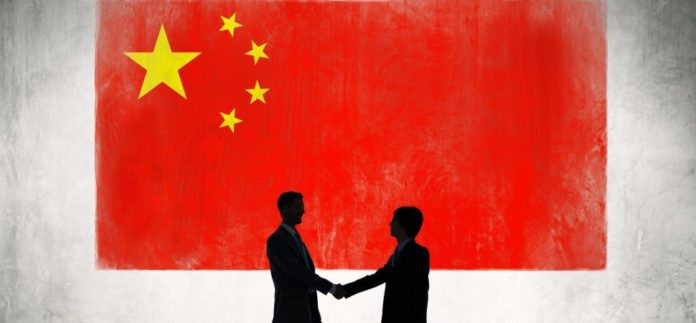 Companies such as Apple, Google, Nokia, Oracle, and Facebook have been set up in China for a reason. It is very decisive; there is a high demand for commodities in China. The market is as a result of the increasing disposable income of the Chinese. Additionally, the population in China is more than 1.35 billion people.
Moreover, China's economy is the fastest and second largest economy in the world. Not only is it the largest exporter, but also it is the largest importer of goods. Again, the workforce in China is cheap and highly productive. If farming is the direction to go, then there is fertile land and good weather. If you are into tech, then China has cheap and reliable technology. With all these advantages, it may be safe to assume that China presents an excellent business environment. Furthermore, if you are planning to start a business in China, you should keep in mind that as in every country, there are a set of procedures to go through before starting the business. However, there are companies, such as NH Global Partners, that can help you in assembling all the documents and hiring the staff.  Therefore, what are the businesses to invest in China?
E-commerce or online shops
There are a couple of businesses you can think of and start online. It is one of the best approaches since you do not need to set up a physical store. All you need is to identify a Chinese manufacturer and set up a website that consumers can access the goods and services. There are a few technicalities, but once you achieve proper online marketing of your products globally, you can tap into a vast market.
Starting an English school
Language difference is one of the main challenges that hinder business-doing in China. Many English speaking business persons travel to China to do various activities. In that case, the local business owners need to understand how to communicate with their customers. As an English speaker, you can begin evening classes to tutor the business owners at a fee.
Import and export business
Export business is accessible in China, given the volume of production. The large quantities are especially true in China due to the cheap labor and availability of inputs. Entering into the import-export business is a good idea when the world considers China, the biggest exporter. On the other hand, importing goods need establishing trust in China by finding good guiding business organizations.
Pharmaceutical company
The pharmaceutical industry is one of the most profitable areas in China. However, acquiring a license for such business in China is a rigorous exercise. The good thing is if it is a legal business, you can get the permit and enjoy the massive profits that come with Pharmaceutical production. Besides, the production inputs are relatively cheap.
Skincare products
It will amaze you how the Chinese appreciate beauty products. There are several Skincare companies already established in China. As people become more conscious of their superficial needs, business entities can take advantage of the opportunity to produce products for these needs. The market is still relatively of high demand. Therefore, there is not much risk of jumping into this business with unique products.
Online marketing
Venturing into online marketing in China depends on your prowess in such an area. If you have good command in Chinese or Baidu Search engine optimization (SEO), then you can start online marketing. Several foreign companies are ready to invest in Chinese online marketing to increase Chinese traffic on their website. In that case, the international company becomes your employer. Additionally, you can specialize in designing Chinese websites for your clients. If you are not good with tech, you can focus on sourcing clients for local Chinese online marketing agencies.
Ecological business projects
It is true that China has problems with pollution. The issues create a business opportunity. If you have a way to supply clean energy, water filtration systems, anti-pollution products, or wastewater management services, then China offers you a lucrative business space. More specifically, the government provides subsidies and incentives to foreign companies investing in China.
Financial management firms
There are many wealthy Chinese people who have no access to high-quality financial investment services. Therefore, your availability to help them broaden their investment portfolios can be profitable. Matter of fact, banking and wealth management is becoming a lucrative area to venture in China.
Electronic gadgets and accessories
China offers cheap accessories like memory cards, USB cords, and Phones that have a high demand in foreign countries.
These are some of the businesses that are very profitable to invest in China. It is a matter of understanding the dynamics of business operations in China. More precisely, as a business entity, you can try to investigate all the requirements needed to begin your operations. Also, you need to find professional business associations to help you source your market and other services. Otherwise, China is a very profitable country.