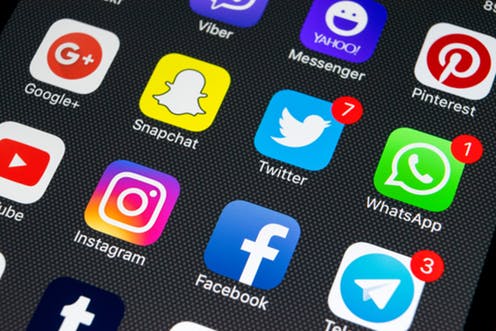 I remember the story of a lady whose personal pictures got leaked on social media and became the talk of campus when I was in the university. Speaking with some friends many years after school, I was informed that the lady lost her job when these pictures which had become part of her digital footprint came to the attention of her employers, very sad indeed!!
The internet and all other forms of social media come with a lot of benefits, however, we should also be reminded of the risk that we are exposed to in the Digital world. An important area is the footprint we leave on the internet. This information can impact us positively or negatively when it comes to employment. This awareness can help us manage the information we leave online about ourselves, either actively or passively.
Digital footprint is a record of things we do on the internet. This information includes your social media posts, likes and updates. Others are emails sent, websites visited, information sent for online services such as purchases etc.
This is an invaluable information for employers in addition to other forms of assessments in making employment decisions.
This information is not only useful to potential employers but could also be useful to marketers, politicians, and even potential intimate partners or spouses to mention but a few.
In some countries, one's digital footprint is a major source of information for screening candidates for employment.
In 2017, CareerBuilder, an online employment website based in US conducted a survey and found that 70 percent of companies used social media to screen candidates when hiring. According to CareerBuilder, more than half of the employers did not hire candidates due to unpalatable posts they found on social media.
Europe is no different, but a stricter data protection policy in force demands candidates' data collected by employers on social media must be necessary and relevant to their performance on the job.
This area has also created business opportunities for IT companies like Fama Technologies which help their corporate clients to screen their potential hires according to the Financial Times. Fama believes that it is protecting the image of companies and saving them cost through improved hiring, by helping them avoid hiring the wrong candidates.
Fama screened more that 11 million of employees and candidates looking for employment and about 14 percentage of these candidates had contents in their data which were sexist. Also, 10 percent of the candidates screened had racist, hate speech and bigotry contents.
In Ghana, LinkedIn is the major source of information for most employers on potential candidates, but the accuracy of using digital footprints to screen candidates depends on a lot of data from several sources. A very important point to consider as mentioned above is the relevance of the data collected in determining performance on the job.
An annual report released by Global Digital agencies, We Are Social and Hootsuite in 2019 revealed that the total number of active internet users in Ghana is 10.32 million out of the population of 29.78 million representing 35%. The total number of active social media users is also 5.80m representing 19% of the population. Out of the 19% social media users 71% fall within the age brackets of 18 – 34. And these are mostly candidates entering the job market or at either junior or middle level roles. This gives potential employers good information about this category of candidates online.
Digital footprint also serves as a source of data to determine the personality traits of candidates using the Big Five Personality Model by researchers.
Both human perception studies and computer-based studies (using algorithms) have shown a positive correlation between digital footprints and personality, with computer-based algorithm being more accurate in this prediction (Hinds & Joinson, 2019). Below is an example of human and computer prediction of personality based on the different platforms.
We leave our digital footprints without realising. For instance, information we unintentionally leave online such as when we log into a WIFI or internet network and the server picking our IP address to determine our location and the internet provider. Wearing a movement tracking device or even unlocking your smart phone leaves a record behind. Our search history is another way we passively leave footprints. Information others post about us or tag us also forms part of our passive footprint.
Active digital footprint on the other hand involves information we intentionally share on social media such as tweets, Facebook and Instagram posts and likes etc. Others include emails we send, publications and so on.
Using computer-based algorithm and to some extent human perception studies as shown above, one's active and passive footprints on the internet could be easily analysed to determine one's personality traits to help in making hiring or other decisions.
Digital footprint information sometimes invades people's privacy. Information about people may also not be the true reflection since some of the information that forms part of some people's footprints are information others tagged them on social media whiles others also put up false information about themselves on the internet.
However, this does not totally impact the relevant information that could be spooled from the internet given that several information from different platforms come together to describe an individual's personality for instance.
To prevent certain post or tags from people, using the privacy setting of your Facebook account for instance, can go a long way to help control the information that are shared with you. It is also important not to overshare information, even better, be circumspect in sending or posting any material on social media platforms.
Emma Sadleir and Tamsyn de Beer in their book "Don't film yourself having sex" indicated that there is nothing illegal about having a sex video or taking nude pictures and sending it to your loved one provided you both are of age and there is mutual consent.  The challenge is when the video or picture which was intended for one person ends up in the hands of billions of people. So, the simple advice here is not to make any sex videos or take nude pictures because your phone could easily get missing, your computer could be hacked, your ex-boyfriend or girlfriend or even your divorced spouse may want to get his or her revenge.
For recruitment and selection, this gives very useful information about candidates which help reduce hiring the wrong candidate with its financial and reputational implications. However, it is important that only relevant information that predict performance on the job are used in making such decisions
The writer is the Human Capital Business Partner, Stanbic Bank Ghana Limited