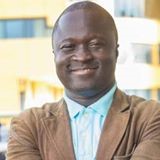 "Even though we have been quite successful over the past 20 years, we must look ahead and understand that there is a new and very strong trend happening in the banking world that is totally different from almost everything that we have seen before." — Márcio de Andrade Schettini, Director, Itaú Unibanco.
The turbulence within the financial services industry in Ghana for over two years has raised eyebrows with divergent views amongst stakeholders including shareholders, board of directors, and senior management. The greater number of employees if not all, however, have only one view because they are the biggest victims of the regulator`s 'legal actions'.
The Central bank consolidated five (5) banks (after two (2) were taken over by the GCB Bank), revoked licences of 360 microfinance & 39 microcredit/money lending institutions, and 23 savings & loans companies in the process. The legal backing for their action was from section 123 (1) of the Banks and Specialized Deposit –Taking Institution (SDI) Act, 2016 (Act 930) which requires the regulator to revoke the licence of a bank or Specialized Deposit-Taking Institution (SDI) where the BOG determines that the institution is insolvent or is likely to become insolvent within the next 60 days.
The industry requires great optimism, hard work, and utmost skill to make the future bright and successful. Stakeholders must join forces to device mechanisms and collaborate effectively with the regulator to ensure a sustainable topnotch industry in the foreseeable future. In addition to Revitalizing the customer experience, Serving the unbanked population, Finding, hiring, and developing the best talent; banks should take advantage of the under listed.
Influencing and innovating in an emerging regulatory environment
Whiles structured external guidelines are still being developed; the pressure is on banks to develop their own internal frameworks that allow for disciplined but proactive innovation. Strong, not stifling, banking regulation by the Central bank will push banks to stay on course. In many developing economies like Ghana, banking regulation is not keeping pace with the sector's rapid change, particularly in technology. Few countries have introduced consistent rules to specifically address the extraordinary rise of the Fintech phenomenon.
This fluid environment presents banks with a rare opportunity. Now is the time to leverage their knowledge and influence to impact the development of regulatory guidelines. This is particularly valuable to incumbents as the threat of disruption from new players increases. It should also help to ensure that regulators strike the right balance of protecting consumers without stifling innovation.
It is in banks' best interests to help guide the development of regulations that maintain appropriate levels of checks and balances while still allowing freedom to experiment with inventive new practices.
The biggest risk of inconsistent or "gray" regulatory guidelines is that risk-averse banks adopt a "wait-and-see" attitude. Any hesitation in pushing forward with creative new banking approaches will allow new players to gain an edge.
A sturdy internal framework will offer the discipline needed to manage risks while still allowing innovation to thrive.
Leading through innovation
Innovation is a business imperative for banks all over the world. In emerging markets, the pace and promise of innovation are even greater. Banks must do more to keep up, or be left behind. But many banks in these markets are not innovating as fast as they should be to remain competitive.
The "business as usual" approach will not address the challenges faced by banks in emerging markets (particularly as competition from nontraditional market entrants increases), nor will it satisfy the enhanced expectations of their customers. The pressure is on banks to completely transform their approach across almost every segment of their value chain.
A modern banking business, driven by speed requires banks to take different approaches to how they make these shifts. Some are making incremental changes, while others are embracing a more radical realignment away from business as usual.
For some banks, the creative thinking comes from investment in building internal capabilities, while others are collaborating with third parties. We are also seeing examples of cross-industry incubation and 'technology accelerator labs' where ideas can be nurtured and tested in experimental environments in many emerging markets.
Routes to developing new ways of banking are novel and diverse but share a common goal to bring new ideas to fruition quickly. Speed to market is critical in meeting the rapidly evolving needs of customers, defending increasing competitive pressure and managing specific challenges of banking in emerging and rapid-growth markets as Ghana.
Sparked by innovation, smart banks are changing the game with fresh thinking in improving service for bank customers around the world. For example, in Indonesia, "floating banks" are capturing new customers by traveling to island populations whereas In Poland, customers can use a smartphone app to request a "mobile ATM" housed within an electric BMW i3 to come to them at a specified place and time.
The writer is a Banker & an Investment Analyst/Researcher. A candidate of the CGIA Institute.eben_asumang@yahoo.com