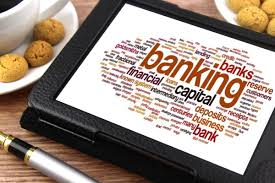 Ghana's investment in driving the financial inclusion agenda commenced officially in 2008 with the launch of the e-zwich smart card; this was further bolstered in 2009 with the introduction of Mobile Money wallets. The e-zwich smart card and Mobile money wallets were developed to overcome existing barriers to financial inclusion; key of which was access to financial institutions, meeting bank KYC requirements and cost of financial transactions.
The initial business module for deploying e-zwich and mobile money was through partnerships with Universal banks, Savings & Loans companies and Rural Community Banks. Although there was some growth for these products using this business module, the social agenda for which these products were developed was not advanced. These partners did not find the unbanked markets attractive for structural, regulatory, financial and socio-cultural reasons. These factors plus the fact that banks have their expertise in serving the more profitable banked market have affected the deployment of Digital Financial Services such as e-zwich and Mobile Money through banks.
Faced with these challenges, MNOs (Mobile Network Operators) in Ghana began to venture into the Agent banking business module. MNOs tapped into their existing Mobile airtime retailing outlets to extend mobile money services to users outside financial institutions. The Bank of Ghana (BoG) further bolstered this move by providing regulatory direction, thereby legitimising this emerging business module.
There are various Agent business modules; however, the most successful forms are the Mobile Money Agent module and Branchless Banking Agent Module successfully run in countries like Kenya and Brazil.
Mobile Money Agent module (e.g. Mpesa, Kenya)
This is module is led by Mobile Network Operators (MNOs) and involves partnering private individuals to set up Agent tills with the primary aim of providing basic mobile money services (i.e. Cash Deposit & Withdrawals) using the Mobile phone. This module provides an easier and faster Agent set-up, better Agent management and serves as a new source of business for the MNOs and Agents. The challenge here, however, is that this module does not extend traditional banking services to clients and is not properly regulated. Replicating this module, Ghana currently has 180,000 active Mobile Money Agents who cater to about 12.9 million active mobile money users.
Branchless Banking Agent Module (e.g. Banco do Brasil & Bradesco, Brazil)
This is a bank-led module wherein banks partner established small scale business outlets (e.g. merchant shops or post offices) to deliver selected banking services using Point of Sale machines. This module extends banking services to clients in a more convenient and accessible environment, brings more customers to the merchant's outlet, and serves as an additional source of income for the merchant. The challenge, however, is that clients are required to have a bank account. This module is still at the infant stage in Ghana, with Cal Bank Ghana leading with the launch of its CalAgent Banking in October 2019.
Ghana's Agent Banking Module
Agent business has become the backbone of Ghana's financial inclusion drive, gaining unrivalled prominence. While the Mobile Money Agent business module is gaining prominence in Ghana, some Mobile Money Agents have started acquiring e-zwich POS terminals to offer e-zwich services. The combination of Mobile money business with e-zwich POS services results in a mixed Agent Business module that is unique to Ghana.
Given Ghana's success in providing interoperability among bank accounts, mobile money wallets and e-zwich cards, we are in a unique position to harness the benefits of this mixed Mobile Money/ Branchless Banking Agent module. However, strong collaboration among industry players (i.e. Banks, MNOs, Fintechs, BoG and GhIPSS) is key to the success of this mixed Agent business module. Banks should provide much-needed banking expertise, better monitoring, evaluation, risk management, and compliance; GhIPSS, MNOs and Fintechs should manage the technologies as BoG provides regulatory guidance.
While traditional banking may not become extinct, by staying out of Agent business banks will certainly limit their growth and prospects. With the government of Ghana committed to the financial inclusion drive and the large unbanked market demonstrating a clear need for branchless banking services, Ghana needs to grow its mixed Agent business. Agent banking is the future of retail banking, and is estimated to become the core form of banking especially for developing countries like Ghana.
The writer is passionate about innovative Payment systems that drive financial inclusion. Kindly send your comments to melisamensah@yahoo.com. Follow me on LinkedIn: Melissa Baba