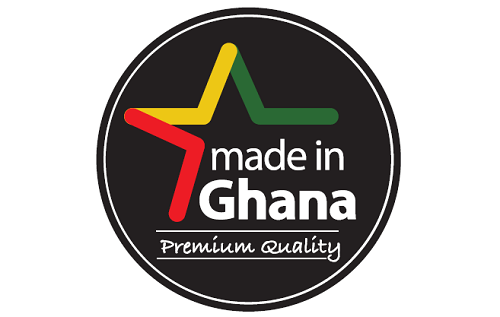 It all started with our first President, Osagyefo Dr. Kwame Nkrumah. After the country gained independence, he was bent on making Ghana an industrialised state that would consume what it produced and even export.
Nkrumah's approach was to drive industrialisation through state-led corporations as he espoused the ideology of socialism, advocating collective or governmental ownership and administration of the means of production and distribution of goods.
This was known as Import Substitution Industrialisation (ISI) and aimed at weaning the country off its heavy dependence on imported consumer goods, and to resolve balance of payment difficulties arising from increasing import bills. The industrialisation agenda of Nkrumah would have eventually made the economy an export-driven one and promoted the consumption of Made in Ghana products.
Sadly, after Nkrumah's overthrow, this development plan was also overthrown – throwing the Made in Ghana campaign off-gear. Citizens have gradually developed an insatiable taste and preference for foreign products, an attitude that has hurt local industries.
Ghana is now a net importer of virtually everything—including things for which we have raw materials here for production by our local entrepreneurs. Local manufacturers have been crying often about Ghanaians' high-appetite for buying foreign-made products over those produced on their own soil.
In fact, the situation is so bad that some local manufacturers have resorted to fixing tags on their products that show they were made in a foreign land rather than its original country of production— Ghana.
For example, one shoe manufacturer in Accra said he has a client who, after buying shoes from him, fixes made-in-Italy tags on them and is able to sell them at three times the original price – and people buy. Meanwhile, people walk into his [the manufacturer himself] shop for the same shoes, and after telling them they are made in Ghana, they look at them with deep scrutiny and say the price is too high for shoes made here.  At worst, they don't buy at all because they are made in Ghana.
Yes, this is the sad reality of the Ghanaian entrepreneur. Their products are not cherished like those which are imported, even if they match in quality or are even better than the foreign ones. This is the true status of Made in Ghana products now. So, what can be done about it?
Efforts by successive governments
The failure of the Made in Ghana campaign to yield results is not to say that no efforts have been made by successive governments after Nkrumah promoted locally-made products. For the purpose of brevity, we will limit our scope beginning with the millennium.
The millennium started with the era of President John Agyekum Kufour. When he took over office, the textile industry had started going through many challenges which saw its contribution to the economy significantly dwindle.
To extend support to the sector, in 2004 his administration launched the National Friday Wear Programme that promoted wearing attire made of African prints on Fridays to work. The move was to influence attitudinal change in Ghanaians to support the local textile industry through what they wear.
Even though the textile industry's challenges did not automatically vanish with promotion of the Friday Wear campaign, it helped in some way by increasing patronage of locally-made African prints.
Eleven years after the successful launch of the Friday Wear, another effort was made to promote Made in Ghana goods. This time, it was under the reign of President John Dramani Mahama. He broadened the scope of the Kufour campaign, which promoted the textile industry, to encompass everything made in Ghana.
In April 2017, his administration launched the Made in Ghana logo aimed at making an impression in the minds of Ghanaians that locally-made products are also of high quality and must be seen as authentic. The idea is to make manufacturers competitive by producing high quality products that will make them eligible for the logo. The logo is to be fixed only on products that meet certain standards prescribed by the Ministry of Trade and the Ghana Standards Authority.
It was envisioned, at the launch of the logo that as manufacturers produce high quality products, it would encourage the patronage of locally-made goods and fill consumers with a sense of pride when consuming them. So far, some local manufacturers – especially those in the formal sector – have responded positively to the call and have affixed the Made in Ghana logo to their products.
Whether or not the logo has changed the perception of consumers remains a matter of research and time to tell the story in totality.
We move on to the current administration under President Nana Addo Dankwa Akufo-Addo. His administration has not really introduced any new policy or programme, but he has sought to build on the Made in Ghana campaign championed by former President Mahama with more focus on tourism.
Through the Ghana Tourism Authority, his government has launched the 'See, Eat, Wear, Feel Ghana' campaign – also geared toward the goal of promoting local tourism through Ghanaian food, clothes and tourist sights.
So, it can be rightly concluded that successive governments have done bits and pieces to promote the Made in Ghana campaign. But are they enough?
Conclusions
Governments under various administrations have all made genuine efforts to promote our local entrepreneurs and their products. But the entrepreneurs do not really feel that support, as they think government must lead the charge in promoting the patronage of goods made in the country.
For example, government as the largest buyer can start procuring local shoes/boots for the security forces rather than importing them. Government can also make a legislation that its institutions, such as schools, should only use Made in Ghana food to feed students; or all furniture used by government institutions should be locally made. In fact, there so many ways government can walk the talk to patronise Made in Ghana products if it is minded to do so.
Secondly, support must be given for local entrepreneurs to build their capacity and compete with foreign products. Most of these entrepreneurs do not have modern machines and the requisite capital to produce very high quality and affordable products to match those imported into the country. They have consistently called on government to devise permanent schemes aimed at helping SMEs get easy and cheap access to finance, and training that will hone their skills to drive this noble campaign – but all they receive is empty promises.
And lastly, a change in attitude is required by all to make the Made in Ghana campaign a success. Ghanaians must now realise that their taste for foreign products has done our country a lot of harm. Joblessness, depreciation of the cedi, and unfair competition faced by local entrepreneurs are all among the many problems in our economy which come as a result of our attitude of downgrading Made in Ghana products and praising imported ones. That attitude must be changed immediately.
Yes, the Made in Ghana campaign is yielding some results – but the progress has been slow as a snail, especially when we boast that we are 62-years old and the first country to gain independence in sub-Saharan Africa. We must be proud of whatever goods we produce in our country and patronise them. Our entrepreneurs need our support, let us not fail them.
Remember, together we must See Ghana, Eat Ghana, Wear Ghana and Feel Ghana!