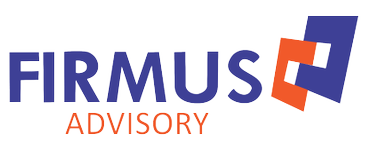 The proliferation of smartphones and increasing internet penetration in the country is steadily dragging the retail space towards the e-commerce and online space, according a report released by Firmus Advisory, a leading market research and consultancy firm.
This trend, according to the report, is dragging entrepreneurs and investors into the digital trading space and that poses huge prospects for e-commerce and retail trade in general.
"Digitization is changing the retail landscape from the pre-sales to post-sale transactions, communication, distribution and customer feedback.
The consumers' shopping habits and lifestyle are some of the major drivers that continue to shape the retail landscape in the future," the report indicated.
It also stated: "Retailers who are able to keep up with digital trends and understand the changing lifestyles and demands of their customers would be better placed to meet their needs."
The report identified cybersecurity, high cost of internet data and limited product availability as barriers to the online retail space.
The Ghana Retail Map (GRM) is an annual report focusing on the country's retail sector and provides an objective and independent market intelligence to retailers on both instore and online customer experiences.
The map has been designed to serve as a go-to guide to current and prospective investors looking to understand the Ghanaian retail space.
Market Research Manager for Firmus Advisory, Albert Cofie, in his remarks at the press launch of the report titled "Digitize or Die", indicated that the study has highlighted the opportunities that are offered by the online retail market.
He also said the rise in mobile-based transactions, specifically mobile money, will play a pivotal role in the national quest to shift to a cash-lite system.
"Government wants to reduce cash-based transactions as we move towards a cash-lite economy and that is a good thing.
Mobile money is going to play a key role in the growth of the online retail business looking into the future," he noted.
The report also established that the domestic retail sector has grown considerably in the past decade due largely to an expanding middle class, with South African retail chains flocking to set up chains in the country.
"Other factors that have spurred the growth of the retail sector include a relatively young population and an underdeveloped retail market.
Also, relative stability political stability and favourable investment climate has brought in more foreign direct investments, making the sector more developed in comparison to other markets in the region," the report captured.