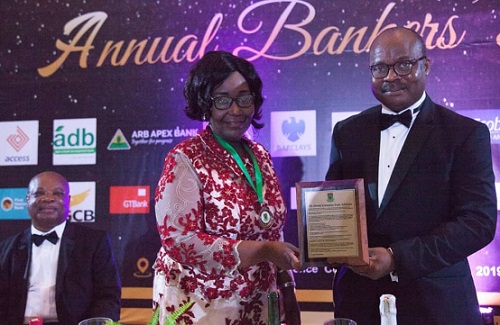 The Bank of Ghana has once again urged banks to reduce the interest charged on loans or lending rates to customers rapidly, or this time around see the regulator step in with measures to force the hands of lenders.
Dr. Ernest Addison, Governor of the central bank, noted that despite the rate of lending seeing a decline over the past three years, it is still significantly high and becoming a restriction in the growth of credit to businesses – despite the significant financial sector reforms which aim to energise the sector.
"At the Monetary Policy Committee, we announced a plethora of measures which we hope will deal with this issue of interest rates and lending – including setting aside 2 percent of banks' primary reserves to support targetted lending to SMEs and further provide increased activity in the SME sector.
"Secondly, to explore the possibility of setting a minimum loan to deposit ratio that ensures deposits mobilised by banks are channelled to viable private sector projects. I hope this year we won't come and impose a minimum loan to deposit ratio on the banks," he said.
The Governor was speaking at the annual bankers' dinner organised by the Chartered Institute of Bankers (CIB), Ghana, at the Accra International Conference Centre. The dinner forms part of a week-long programme of activities, known as the Bankers' Week, which included a health walk, banking conference, annual general meeting, and a thanksgiving service.
Even as lending rates have dropped from a high of 33 percent in 2016 to current rates of between 22 to 26 percent, the regulator believes there is still significant room for improvement even as banks pursue value creation for shareholders.
"We do understand that banks have an interest in creating value for their shareholders, but creating value for shareholders must have some constraints because it has to be done in a way in which the customer and consumers feel they have been treated fairly, to review interest rates in the pricing of their loans," he pointed out.
Dr. Addison added that the regulator will be working closely with banks to ensure operational inefficiencies and overhead costs are not transferred to customers.
"We have also talked about taking steps to align compensation of key management personnel with overall bank performance by linking it to clear parameters, including the quality of a bank's assets. Also, for banks to deepen transparency in the determination of their lending rates and promote responsible behaviour from borrowers," he added.
CIB seeks to rebuild banking sector confidence
Patricia Sappor, President of the CIB, in her address noted that the CIB is ready and willing to collaborate with all stakeholders to rebuild the public's confidence in the financial sector.
CIB is willing to collaborate with the central bank and Ghana Association of Bankers to provide the needed support to re-build the much-needed confidence we all desire.
"Key among the reasons why most micro-finance institutions failed was weak corporate governance practices and capacity issues. It is therefore imperative that we ensure strong corporate governance mechanisms are implemented in this sub-sector, together with supporting the existing institutions to survive in the long-term.
"On this score, the Chartered institute of Bankers (CIB) – being a training institution – stands ready to support with the capacity building of the savings and loans and micro-finance sectors; especially in the area of corporate governance to strengthen these institutions," she said.
The evening saw the Governor honoured with an Honorary Fellowship of the CIB.