National pensions assets – social security and private pension funds – have grown significantly from GH¢5.1billion in 2012 to GH¢22.2billion in 2018, representing about 7.1% of GDP.
Implementation of the 3-tier pension scheme has been the game-changer for remarkable growth of pension assets, Mr. Samuel Koranteng, Board Chairman of the National Pensions Regulatory Authority (NPRA), has said.
In January 2010, the NPRA started implementation of the new 3-tier Pension Scheme which comprises two mandatory schemes and a voluntary scheme.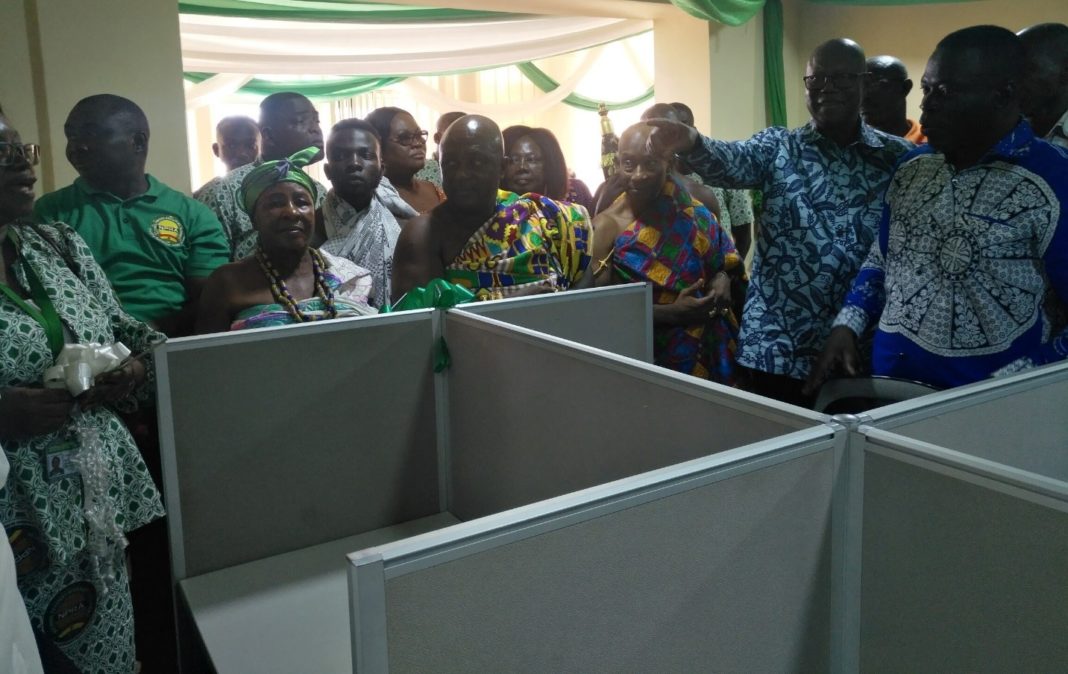 However, poor financial and pensions literacy, coupled with the general apathy toward pensions planning, have been identified as major barriers to increasing pensions coverage or membership. Mr. Koranteng has therefore implored Trade Unions, Employers' Associations and other stakeholders, as per their critical roles in employees' retirement benefit planning, to join forces with the Authority to "provide effective public education" in order to improve the situation.
The NPRA, he noted, is committed to opening offices across the country to take pension-related matters to the doorsteps of the people as enshrined in the National Pension Act, 2008 (Act 766), adding that "the complexity of pension products, particularly private pension schemes and their administration, places enormous responsibilities on the regulator to protect scheme members and produce measures to uplift the industry".
The Board Chairman- NPRA made these remarks during the opening of its zonal office in Sunyani. The new Sunyani office will serve the Ahafo, Bono and Bono East Regions; this adds to Kumasi, Takoradi and Tamale zonal offices, as well as its headquarters in Accra.
The Minister of Employment and Labour Relations, Ignatius Baffour-Awuah, charged the NPRA to devise innovative products that attract actors in the informal sector of the economy so as to secure them a better pension after productive years, saying: "The informal sector which occupies a significant portion of our economy is very critical, and therefore the NPRA must endeavour to prioritise the interests of its actors".
He entreated the general public to be conscious of contributions toward pensions and related matters, to ensure them a better living after active service. "It has become a general trend that many workers rarely make time for pension issues; we only become conscious of pension issues when we are due for retirement.
"The Employment Minister also advised private pension scheme trustees and managers to decentralise their operations to make administrative work easily accessible and flexible. It is frustrating and disturbing when people have to journey the length and breadth of the country to address pension issues in Accra."
NPRA Board Chairman (2nd from right) conducts dignitaries around the Sunyani zonal office FIN