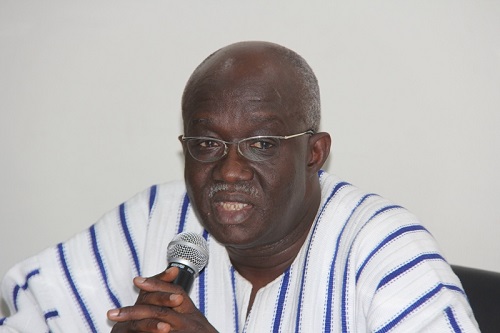 Brussels Airlines is set to announce an interline partnership with Africa World Airline (AWA) on Tuesday, October 8, 2019.
The agreement will serve to benefit the travelling public and deepen air connectivity within the sub-region, following similar partnerships by the indigenous airline with four other major carriers.
The partnership will also mean that passengers travelling from Wa, Tamale, Kumasi, Accra and Takoradi to any of the destinations served by Brussels can check-in their luggage at their respective domestic airports and pick them up at their final destination in the about-120 countries served by Brussels Airlines.
This creates more convenience for travelers, as they won't have to check-in their bags when they arrive at the Kotoka International Airport (KIA) bound for any of the destinations served by Brussels.
Africa World Airlines (AWA) is a Ghanaian airline based in Accra. AWA started operations in 2012 and now operates a fleet of 8 all-jet aircraft across 8 destinations throughout Ghana, Nigeria, Liberia and Sierra Leone – with services to Cote d'Ivoire planned for commencement in May 2019.  AWA is the only IATA-member airline registered in Ghana, and maintains IOSA certification – the global gold standard for aviation safety.
Brussels Airlines, on the other hand, is the flag-carrier and largest airline of Belgium, based and headquartered at Brussels Airport. It operates to over 120 destinations in Europe, North America, Africa and Asia; and also offers charter services, maintenance and crew training.
Brussels Airlines will become the fifth major carrier that AWA has an interline partnership with.
Africa World Airlines (AWA) in February 2019 extended its existing relationship with South African Airlines (SAA) with the signing of a partnership agreement aimed at deepening their commercial collaboration.
AWA, Asky, and Ethiopian, in August 2019, also jointly introduced a new service that creates a seamless connection on all routes serviced by the three airlines.
The domestic and regional carrier in April 2019 also announced a one-way interline agreement, whereby Emirates customers can connect onto selected routes of Africa World Airlines' network – opening up new African destinations for Emirates' customers from May 2019.

Accra as an aviation hub
The US$350million flagship Terminal-3 at the Kotoka International Airport (KIA) –with the capacity to process up to five million passengers per year was in recent times opened to the travelling public.
The Tamale Airport Phase-II project, which is expected to cost US$70million, has commenced. The project is financed by KfW and will see the construction of a 5,000 m/2 modern terminal building and a 1,500m/2 multi-purpose facility capable of hosting Hajj pilgrims, and construction of roads in and around the airport. Wa Airport is also now open for traffic, with fights scheduled for mid-October.
AWA's partnership with such major carriers is seen as integral to making Ghana an aviation hub in the sub-region, and to fully maximise the millions in investments for on-ground infrastructure. Domestic and international throughput has been growing steadily, and this is seen as a major boost for the sector.