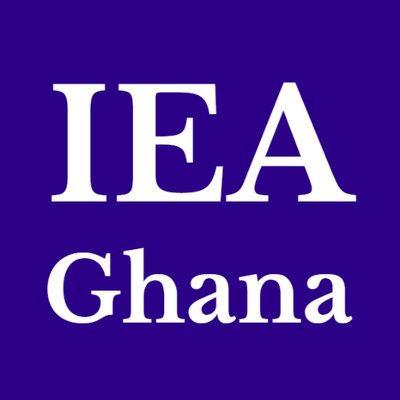 Even as government posits itself as the champion of private sector development, its actions and inactions including high taxes, lack of affordable credit, low infrastructure and others are undermining the sector's role in development of the economy, Dr. John Kwakye – Director of Research at the Institute of Economic Affairs (IEA), has said.
"The private sector is the engine of growth in any economy, because government in itself cannot grow the economy as much as we expect; so, the private sector is the one that should be empowered to lead growth," he told the B&FT in an interview.
When he recently presented the mid-year budget review to Parliament, Ken Ofori-Atta, Finance Minister, announced an increment in two taxes – the Communication Service Tax (CST) and Energy Sector Levies – which the IEA Director noted are not productive for growth of the economy.
He explained that several surveys from the AGI, World Bank and IEA point to the fact that with a weak private sector there is limited capacity to create jobs; and while the demand for labour remains constrained, the growing labour force lacks the requisite skills to enable it contribute to rapid expansion of the economy and allow it to create more jobs.
"The private sector will need public support in creating the enabling environment for it to grow. This will require, among others, easing the regulatory burden, reducing the high rate and multiplicity of taxes, ensuring affordable credit, improving business-supporting infrastructure, and ensuring favourable trade policies, stable and affordable energy and durable macroeconomic stability," he added.
He noted that Ghana has been experiencing a high rate of growth ahead of many other sub-Saharan African countries, but the growth has been driven largely by extractives – particularly the oil and gas sectors. This growth has seen labour-intensive sectors such as agriculture and manufacturing lag behind.
"The high economic growth that has been taking place has been largely non-job growth. Unemployment, particularly among the youth, has therefore remained high and constitutes one of the biggest challenges facing the country," he added.
He pointed out that government's use of youth employment schemes to create jobs tends to be only stop-gap measures that cannot adequately deal with the unemployment problem. "State-sponsored employment schemes can only be palliatives rather than permanent solutions to the unemployment problem. It will take a vibrant private sector to create jobs on the scale necessary to absorb the teeming unemployed youth."
Touching on regulatory burdens, Dr. Kwakye explained that the registration of business in the country, for example, is too cumbersome – even as many reforms are being put in place to streamline the process. To him, the new Companies Act, when implemented properly, could help ease the pressures a little bit.
"I believe the new Companies Act will help to deal with this regulatory burden. We have done a survey with the Registrar-Generals' Department (RGD) looking all these regulatory reforms, and there are attempts being made; but again, we have seen that in those reforms there are impediments.
"Either some public bodies are not doing what is required of them or government is not providing enough financial resources to support the reforms. The new act could be well-intentioned, but practically they are not able to deliver results that we expect," he added.
Dr. Kwakye also called for the introduction of a new legal framework to ensure that contracts are readily executed, and a new labour law – since these will give the private sector some form of freedom and confidence.
"If you don't allow the private sector the freedom to hire easily and also fire, it increases their cost and puts a burden on them. You need to get a vibrant and flourishing private sector, and you can only achieve that by addressing the constraints facing them; because government by its nature cannot create jobs on a sustainable basis because it becomes a burden on the budget," he added.