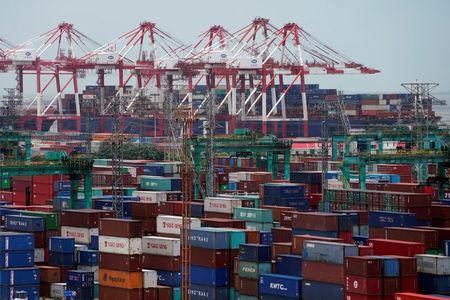 The Ghana Employers Association (GEA) has implored government to initiate discussions with Meridian Port Services (MPS) over possible job-losses for some 3,000 casual labourers at Tema Port after the expansion project takes effect.
The GEA says casual labour services at the port are currently being provided by the Ghana Dock Labour Company Limited (GDLC), which is a company formed by Dock Labour Employers and the Maritime and Dockworkers' Union with the core mandate of supplying causal labour to the port.
However, MPS has said it will outsource the services to a third party, thereby expectedly resulting in the job losses.
It is against this background that the GEA is calling on government to engage MPS not to discontinue the services rendered by GDLC, but ratjher engage it to supply labour to the said third-party – considering the experience it has gathered over the years in the provision of casual labour services.
"With the advantage of having the most experienced workers already trained and adapted to the port terrain on our books, GDLC had hoped that MPS would offer us the first option for the supply and management of highly skilled labour to use at the new terminal, where a skilled workforce can quickly adapt to the new technology in the port environment.
"It is believed that MPS can give first option to GDLC on the ongoing recruitment exercise with no harm to its brand, in compliance with their local content requirement under the concession agreement," the letter said.
It added: "We recommend that since the Ghana Dock Labour Company (GDLC) has over the years played a major role by being consistent and reliable in the supply of Labour services to the Ports, its services should be continuously employed to meet the Labour requirement of the new facility.
"We [again] recommend that the Ministry of Transport initiate steps to engage Meridian Port Services (MPS) to absorb the existing experienced employees that are likely to be made redundant in the Inland Container Depots, rather than recruiting employees from elsewhere, with the view of reducing expected huge job losses."
The GEA further requests that the service agreement between the government of Ghana and the various scanning and inspection services must be enforced to avert any estrangement; and the issue concerning the registration and regulation of Stevedoring companies should be properly evaluated to maintain business viability and sustainability.
The GEA maintains that intervention at the Ministerial level should be the best option at this stage to expediently resolve these concerns, and to save the many businesses and jobs that are likely to be lost as a result of the new facility's take-off anytime now.